The cold front that brought severe weather and tornadoes in the South earlier this week stalled off the East Coast. A low pressure system formed on Thursday, bringing a quick hit of snow and wind from Philadelphia to Boston by Friday morning. The heaviest snow and lowest visibility happened during rush hour, which caused hundreds of accidents, spin-outs and an extremely dangerous commute.
Interested in
?
Add as an interest to stay up to date on the latest news, video, and analysis from ABC News.
Heavy snow and strong winds gusting up to 30 mph brought down numerous trees, branches, and power lines across New England on Friday morning. Thousands were reported without power.
The heaviest snow totals were found in Long Island, Connecticut and Massachusetts, where a foot of snow was recorded in some areas. New York City picked up 2.5 inches in Central Park and 4.6 inches at John F. Kennedy International Airport.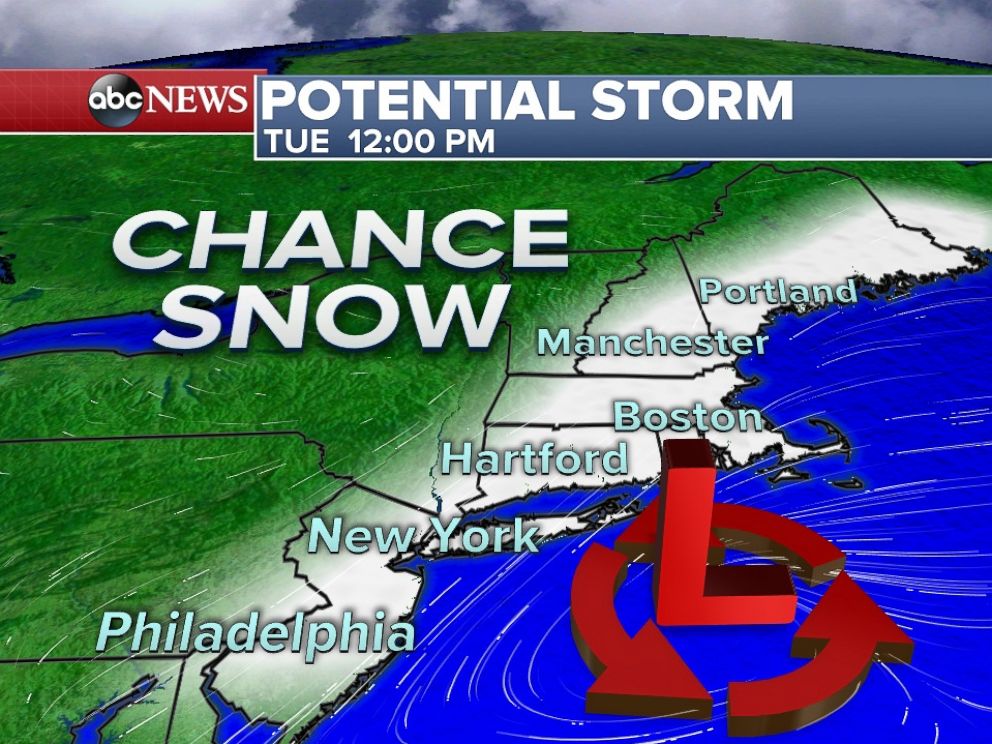 A clipper system from Canada will drop into the Midwest on Sunday and move across the Great Lakes through Monday. The clipper storm's energy, combined with an active jet stream, will form a low off the Mid-Atlantic coast. That low is expected to move Northeast up the coast on Monday night through Tuesday, but currently there is a lot of uncertainty with its track. The closer it is to the coast, the better chance for significant snow for Philadelphia, New York City and Boston Monday night through Tuesday night. This could also affect the primary election in New Hampshire on Feb. 9.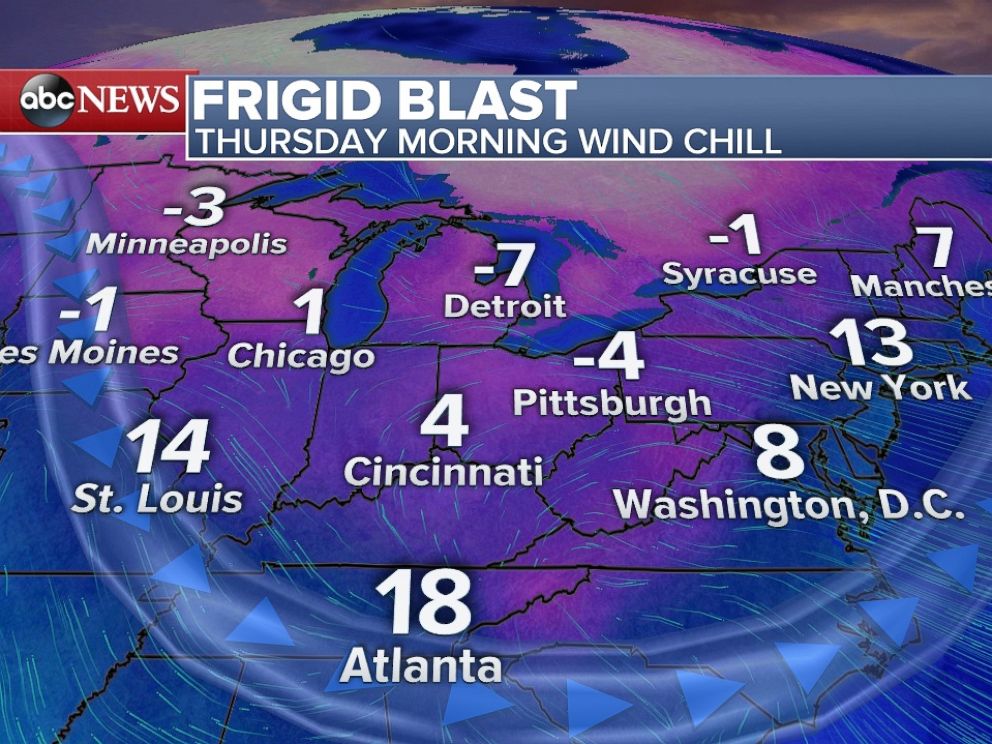 Behind the clipper system mentioned above is a major arctic blast that moves into the upper Midwest by Tuesday with wind chills well below zero. The frigid air reaches the East Coast by Thursday. Wind chills are expected to be below zero across the Great Lakes, and in the single digits and teens for the Northeast, even as far south at Atlanta on Thursday morning.