The son of a Las Vegas mom who was gunned down in front of her home after an apparent road rage incident last week has opened up about the family's pain.
"We're not used to waking up and not seeing our mom," Matt Meyers told ABC News.
Matt Meyers, 19, is one of victim Tammy Meyers' four children. He wasn't at the family's home at the time of the shooting late Thursday night because he was out celebrating his birthday with friends.
Matt Meyers said his 15-year-old sister was in the car with their mom, who had taken the teen to practice driving at a nearby school parking lot at around 11:30 p.m. Thursday.
His sister said their mom was driving the short distance between their home and the parking lot at the speed limit, which apparently bothered the male suspect, Matt Meyers said. The other driver is still at large and being sought by police.
"He didn't like how slow she was driving so he sideswiped her," Meyers said.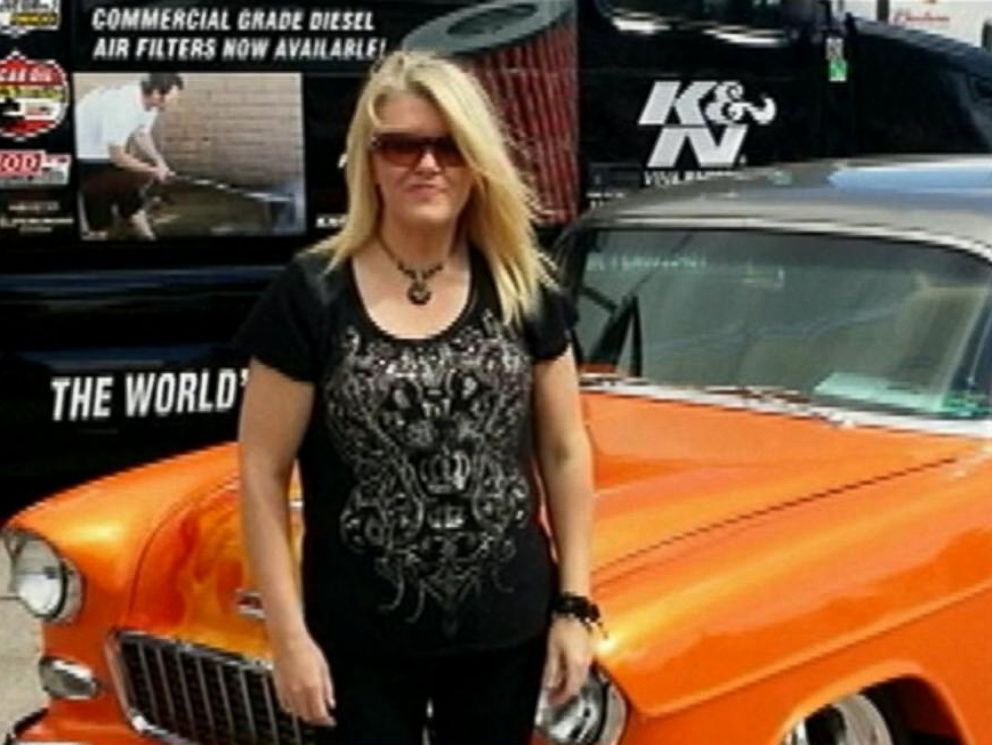 The daughter ran inside once they got home to alert her 23-year-old brother that someone was following their mom on the drive, and when he came out with a gun, there was an exchange of gunfire with the motorist, Matt Meyers said. Tammy Meyers, 44, was shot and rushed to the hospital. She died on Saturday evening. Las Vegas police say they are still trying to sort out what happened.
"The whole road rage ... all you got to do is talk it out. My mom, she was just an innocent lady," Matt Meyers said.
The family is now offering Tammy Meyers' prized 1965 El Camino in exchange for information leading to the arrest of her alleged killer.
"That person gets arrested, we'll give you the keys, you come pick the car up," Matt Meyers said. "My dad's put everything into that car with my mom. They both worked on it."