A small plane crashed into a Chicago home early this morning, with the pilot's condition unknown and no one from the home believed to be injured, authorities said.
The crash, which happened near Chicago Midway International Airport, involved an Aero Commander 500 cargo jet, FAA spokeswoman Elizabeth Corey told ABC News.
Corey said the pilot was trying to return to the airport after reporting engine problems. The plane ended up crashing about a mile away, into the home on the 6500 block of South Knox Avenue.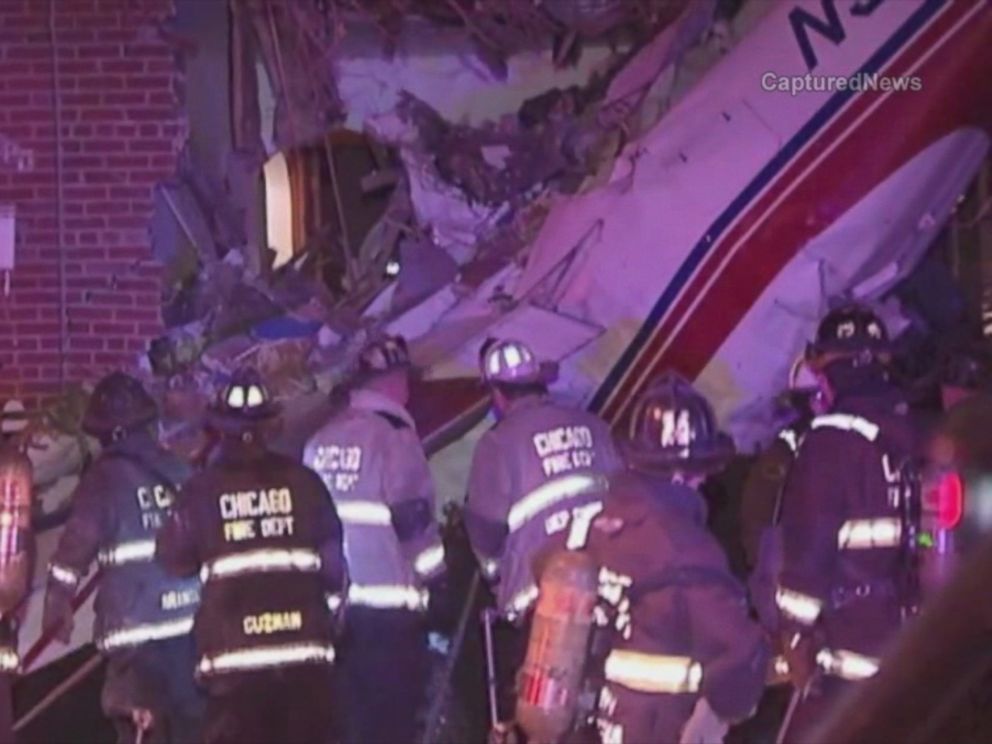 The home's occupants made it out safely, Chicago police said.
The pilot was headed to Chicago Executive Airport in the Chicago suburb of Wheeling, Illinois, located about 40 miles north of Chicago Midway International Airport.
The FAA's investigation into the crash, which will be led by the National Transportation Safety Board, could take up to a year or more, Corey said.