The father of a missing Fort Bragg soldier said Monday authorities told him the remains of a woman found in a brush fire near Camp Lejeune were those of his daughter.
In an e-mail statement provided to WRAL-TV in Raleigh, Jesse James, the father of Holley Wimunc, said his family had been told by authorities that Wimunc is dead.
Army 2nd Lt. Holley Wimunc, a nurse, has been missing since a fire was discovered Thursday at her apartment in Fayetteville.
"It is with profound sadness that our family just received the news from authorities that our beloved daughter Holley is dead," James, of Dubuque, Iowa, said in the statement. "Since last Thursday's shocking news about Holley's burned apartment and her missing person status, our family through the country has nonetheless been holding on to a thin thread of hope that she would be found alive.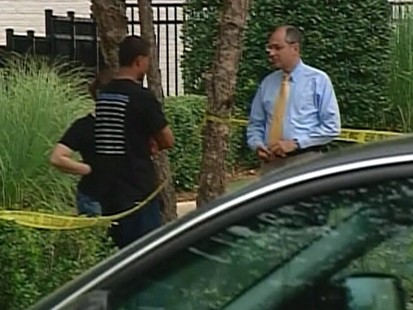 "Today, that thread of hope broke as her body was discovered."
District Attorney Dewey Hudson had said Sunday that the remains might have been Wimunc.
"Because of the evidence discovered at the scene, I have strong suspicions that the body found belongs to Holley Wimunc," he said.
The body appeared to have been burned prior to the brush fire, he said.
Division of Forest Resources personnel found the remains when they responded to a fire in the Sneads Ferry area near the southern border of Camp Lejeune late Sunday afternoon.
Onslow County Sheriff Ed Brown said the fire appeared to have been set in an effort to cover up the crime.
Wimunc was married to Camp Lejeune Marine Cpl. John Patrick Wimunc, but the couple was going through a divorce.
Fayetteville police questioned Cpl. John Wimunc last week, but he has not been named as a suspect in her disappearance.
Hudson would not say whether investigators have a suspect.
Brown said officers guarded the brush fire site overnight Sunday and forensic experts with the FBI planned to remove the remains Monday morning.
Fayetteville police began searching for Holley Wimunc on Thursday after she failed to show up for work at Womack Army Medical Center and co-workers could not find her at home. Investigators found evidence of a fire in her apartment. Her car was in the parking lot, but she was gone.
John Wimunc's parents, Florian and Lana Wimunc, issued a statement saying he has cooperated with the investigation.