Accused "Craigslist killer" Philip Markoff had scratches on his body when he was pulled over by police Monday, law enforcement sources told ABC News -- and his fingerprints were found on a plastic restraint used to bind a woman he's accused of murdering, sources said.
The information came to light as Markoff was put on a suicide watch after correction officers found shoelace marks on his neck, law enforcement sources said.
Markoff was arrested Monday and charged with the murder of Julissa Brisman, 26, a woman he contacted through a Craigslist ad offering exotic massage services.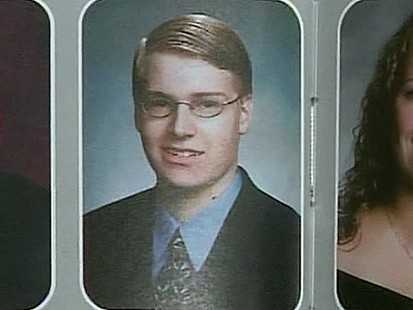 He also is a suspect in the robberies of two other women who were contacted through Craigslist ads.
Ironically, Boston police now have placed an ad in Craigslist's "erotic services" section in an attempt to find additional victims, the Associated Press reported.
The posting does not mention Markoff by name.
'Shoelace Marks' on Suspect's Neck
Meanwhile, Markoff was moved from the general population of Boston's Nashua Street jail to a segregated unit where officers can keep a constant eye on him, sources said.
The move was made because "shoelace marks were found on his neck," law enforcement sources said.
Markoff's attorney, John Salsberg, visited the inmate today, but declined to discuss whether Markoff tried to commit suicide.
"I am deeply concerned for Philip's well being and I have complete faith that the sheriff's office will take care of him," Salsberg said.
He added that the transition for any individual from civilian life to prison life is extremely hard and Markoff's experience is no exception.
Cops Building Case
Police say Markoff killed Brisman last week in an upscale Boston hotel and robbed at least one other woman in Boston after binding her with plastic ties. The ties on Brisman had Markoff's fingerprints, sources said.
A police source close to the investigation told ABC News that officers recovered a semi-automatic handgun and panties belonging to Brisman in the Quincy, Mass., apartment Markoff shared with his fiancee, hidden in a copy of the popular medical school textbook "Gray's Anatomy."
And in Warwick, R.I., investigators said the plastic restraining ties used in an attack at a Holiday Inn Express -- on a woman who had advertised "erotic services" -- exactly match plastic ties found in Markoff's apartment.
In a twist, however, Warwick Police Chief Col. Steve McCartney told ABC News that the woman who was robbed in the Holiday Inn Express was reluctant to cooperate with the investigation.
'Phil, Get Off Me'
The developments in the case were disclosed amid a report on Markoff's past interaction with a female friend.
Morgan Houston said she had a close call with Markoff, one of her study buddies when the two attended the State University of New York at Albany, after a night of partying four years ago.
"In a doorway, he pushed me up against the wall and tried kissing me," she said in a New York Daily News video. "I was trying to push him away, saying, 'No Phil, get off me.'"
Houston said she wasn't strong enough to push Markoff away, but that a mutual friend came to her aid.
"He had to physically pull him off me," Houston said.
Houston said it was the only time Markoff was aggressive toward her.
Markoff's Gambling Ties
As news of the evidence trickles out, a profile is emerging of the man police believe attacked and robbed women he met through Craigslist to pay off his gambling debts.
Police have said Markoff's finacee, Megan McAllister, who has stuck by him and not said much publicly, was accustomed to a lavish lifestyle that may have been financed, at least in part, by the money he got from robbing other women.
Markoff's high school yearbook paid homage to his penchant for gambling. As a senior, he wrote, "I bequeath my poker playing skills to Andy Finley so he won't lose his dad's house."
At his high school in Sherrill, N.Y., Markoff joined the bowling team, played golf and was even active in the school's "youth court." His former English teacher said she was stunned when she saw Markoff had been picked up for the arrest.
"I saw his picture and that beautiful smile. I knew it was Phil," Sonja Hluska told "Good Morning America." " I just couldn't believe it was Phil. He was a bright student, so friendly, polite, teacher's pet."
"I thought it would be some derelict," she said. "Not this young man, because he's just such a good person."
ABC News has learned that Markoff and McAllister had reservations to stay at the Foxwoods Casino this weekend, the same casino where he reportedly won $5,300 just two days after Brisman was murdered.
Markoff was arrested Monday during a traffic stop, en route to Foxwoods with McAllister in the car, law enforcement officials told ABC News. Sources told ABC News he had scratches on his body at the time of his arrest.
Markoff was charged by Boston police for Brisman's murder and the robbery of another woman, Trisha Leffler, also in a Boston hotel, two days earlier. He's also being eyed by Rhode Island police for the Warwick Holiday Inn Express robbery.
All three women had met Markoff, police say, through advertisements they had posted on Craigslist.
He has pleaded not guilty.
Other Potential Victims?
Police have asked anyone who may have been contacted by Markoff via Craigslist to come forward, and law enforcement sources told ABC News that detectives investigating the case are now fielding calls from other potential victims.
"There could be none, there could be others," Suffolk County District Attorney Dan Conley told "Good Morning America" Wednesday. "We're not interested in prosecuting them for massage services."
The panties, found hidden in Markoff's apartment and marked and bagged by police as potential evidence in the case, are one of the reasons investigators believe there could be more victims who have not yet come forward, law enforcement sources said.
Leffler told Boston affiliate WCVB that she believes the only reason she survived is because she didn't fight back, while Brisman, according to police, put up a struggle. Brisman, police said, was severely beaten and shot three times at close range.
"I hope he will be behind bars for the rest of his life," Leffler said.
Friends and family gathered under rainy Manhattan skies Wednesday to pay tribute to Brisman.
"You never want to hear about anyone being hurt like that," said Carly, a friend of Brisman's attending the memorial service. "Especially someone you knew and was your friend."
Should Craigslist Section Be Shut Down?
Connecticut Attorney General Richard Blumenthal is calling for the erotic services portion of Craigslist shut down, something other state officials across the country have also started looking into.
"We have a responsibility to protect children and women and anyone who may be victims of these kinds of criminal activity that may involve human trafficking, child exploitation other brutal and violent crime," Blumenthal said.
In an interview with the Boston Globe, Craigslist CEO Jim Buckmaster denied the site offers sex-related services, despite the "erotic services" portion. Police said that's where Markoff found all of his alleged victims.
Standing By Her Man
But as sure as police are that they have the right man, his fiancee, McAllister, told ABC News Monday that Markoff was not the person responsible for the robberies and Brisman's murder.
"Unfortunately, you were given wrong information as was the public," McAllister wrote to ABC News in an e-mail. "All I have to say to you is Philip is a beautiful person inside and out and could not hurt a fly! A police officer in Boston (or many) is trying to make big bucks by selling this false story to the TV stations. What else is new?? Philip is an intelligent man who is just trying to live his life so if you could leave us alone we would greatly appreciate it. We expect to marry in August and share and wonderful, meaningful life together."
Conley said there is "very powerful evidence" that Markoff is the man on the surveillance videos and that Leffler has identified him as the man who attacked her.
Conley said it's understandable that his fiancee would want to support her loved one, but that they wouldn't charge him with such a heinous crime unless they were sure.
Even though Markoff doesn't seem to fit the profile of a typical killer -- he's a clean-cut medical student who was engaged to be married this summer -- looks can be deceiving.
Michael Welner, a forensic psychiatrist and chairman of the Forensic Panel, told "Good Morning America" today that a good education has nothing to do with a person's character.
"So much of crime is about choices," he said. "This is a situation of someone who had everything to lose," and his choices imploded his life.
Welner said Markoff may very well have gotten in over his head during Brisman's alleged murder, "and I think more evidence is going to shed light on that."
Police said they tracked Markoff down using surveillance videos at three hotels. In photos taken from hotel cameras, the man police have been seeking in connection with the crimes appears to be fixated on a BlackBerry. Investigators said that Blackberry is what led them to Markoff.
A police source close to the investigation said cops found Markoff by tracing Craigslist e-mails.
"They followed high-tech leads and old-fashioned shoe leather," Suffolk County District Attorney Dan Conley said in a news conference. "They've connected IP addresses and physical locations."
ABC News' Scott Michels contributed reporting to this story.