A 14-year-old is in critical condition in Kalamazoo, Michigan, today after a man allegedly opened fire in three locations Saturday, killing six people and injuring two others.
Interested in
?
Add as an interest to stay up to date on the latest news, video, and analysis from ABC News.
First, a woman was shot multiple times in the parking lot of the apartment building where she lives at around 5:45 p.m. Saturday, Michigan State Police said today.
Then a father and son were shot and killed around 10 p.m. Saturday at the Seelye Ford KIA Dealership in Kalamazoo, where they were looking at cars, state police said.
The same gunman then allegedly approached two cars in a Cracker Barrel Restaurant parking lot and shot five people, state police said. Four of the victims in the two cars died, said police.
State police said today that the four people killed in the Cracker Barrel parking lot were: Mary Lou Nye, 62, of Baroda, Mich.; Mary Jo Nye, 60, of Battle Creek, Mich.; Dorothy Brown, 74, of Battle Creek, Mich.; and Barbara Hawthorne, 68, of Battle Creek, Mich.
The surviving victim from the Cracker Barrel shooting is a 14-year-old who is in critical condition, said state police.
Mary Jo Nye, one of the women killed in the Cracker Barrel lot, was a retired teacher, The Associated Press reported. Her former coworker Tara Egnatuk said Nye helped write the charter for the alternative school that serves many at-risk students and that Nye "played a really integral part in a lot of kids' lives."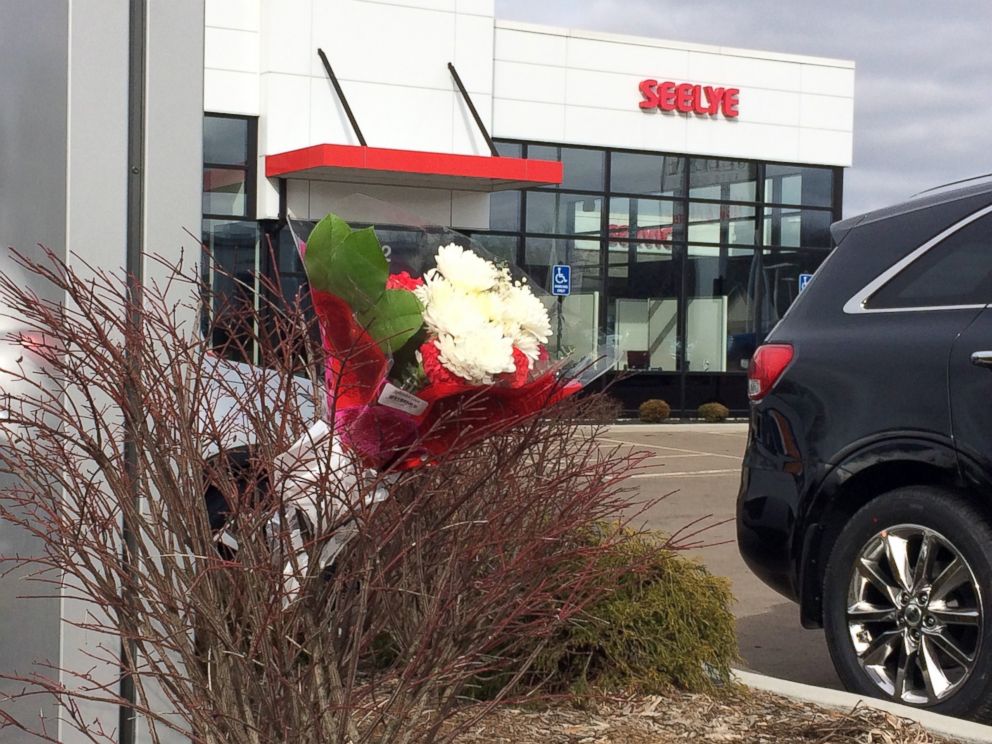 Dalton had brief conversations with his victims before shooting them at point blank range, but there was no indication he knew any of them, and no apparent connection between the three different groups of victims, officials said.
"There's no common denominator with any of these," Kalamazoo County Undersheriff Paul Matyas said. "This person was just waiting in the parking lot of the apartment complex. The one at ... the dealership, they were looking at cars. The ones at Cracker Barrel, they were just sitting in their cars. There is absolutely no common denominator ... through race, age, anything."
"This is every community's nightmare -- when you have someone going around just randomly killing people, no rhyme, no reason," Kalamazoo County prosecuting attorney Jeff Getting said.
State police said did not immediately release the identities of the father and son who were killed or the identity or condition of the woman who was shot earlier Saturday.
After the Cracker Barrel shooting, the suspect, Jason Dalton, 45, was stopped early Sunday morning and taken into custody, said state police.
It's believed Dalton acted alone, state police said.
Dalton has not yet been charged but was expected to face murder charges, Getting said.
A prosecutor will review charges Monday morning and Dalton will likely be arraigned Monday afternoon, Getting said.