The 19-year-old Virginia man who scaled the side of Trump Tower on Fifth Avenue in Manhattan last week was arraigned today from his bed at Bellevue Hospital.
Stephen Rogata faces charges of reckless endangerment, BASE jumping and criminal trespass following his slow ascent up the side of Trump Tower last Wednesday.
Using a contraption made up of five suction cups, he scaled the 68-story building for over two hours before responding officers yanked him inside after knocking out a full window pane on the 21st floor. He has been hospitalized at Bellevue for a psychiatric evaluation ever since, police said.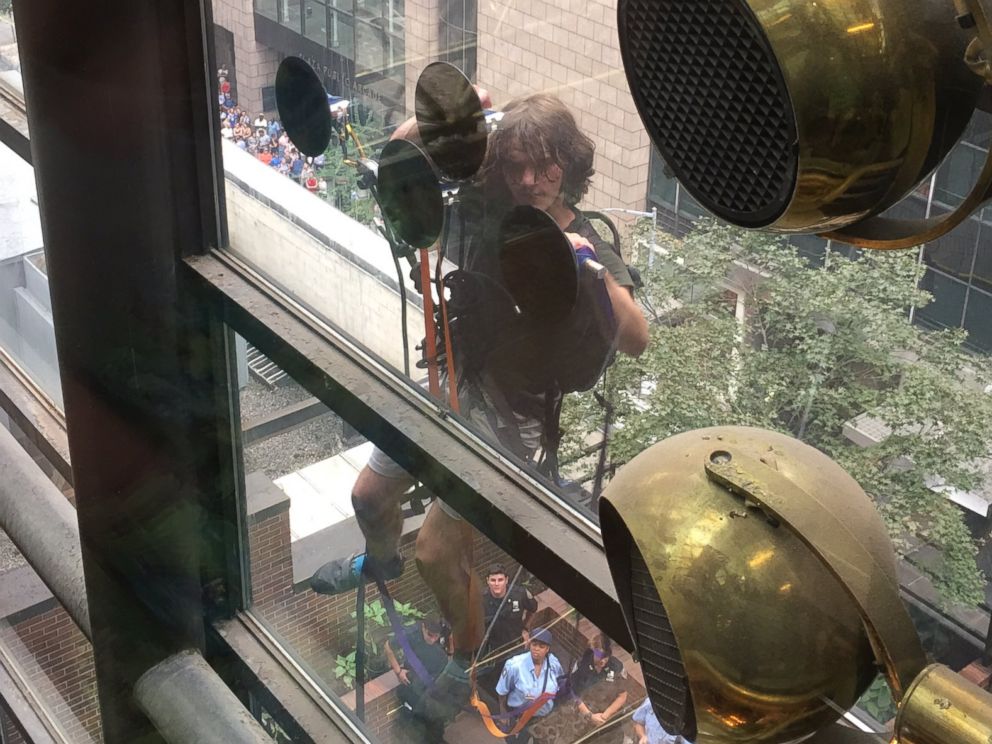 No plea was entered and bail was set at $10,000 cash.
Rogata is due back in court Oct. 13.
ABC News' Aaron Katersky contributed to this report.