As sons and daughters across the country prepare to recognize mom on Mother's Day this weekend, we hear from Dave Isay, founder of StoryCorps, about an inspiring new collection of real-life stories called "Mom."
The book pulls from StoryCorps' library of oral history recordings, where thousands of Americans answer questions and share intimate details about their lives.
In "Mom," readers hear from mothers themselves -- the lessons they've learned as parents, and the knowledge they've passed on to their kids.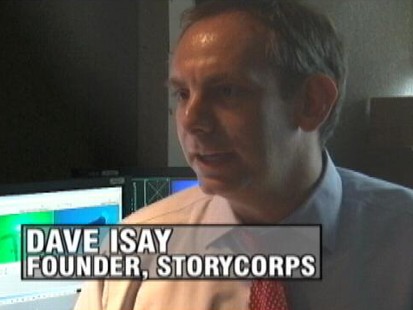 There are stories from mothers who raised huge families and from mothers who gave up their children for adoption.
Collectively, the stories offer a unique glimpse into motherhood in America.
Today on the Conversation, Isay shares some of the inspiring stores from "Mom" that might give you more reasons to call your own mom this Sunday.
We hope you'll watch.