A 15-year-old boy is in custody after being accused of plotting a Columbine-like attack on his high school in Monroe, N.Y.
Police began to investigate the teen over the weekend and obtained additional information that the threat of the attack was credible, according to a statement from the Monroe Police Department.
During a search of the teen's home Monday, the statement said police found bottles containing gasoline, items that could be used as fuses, a torch, a machete, three propane tanks, two computers and even a black trench coat similar to the ones worn by Eric Harris and Dylan Klebold, the teens who killed 12 students and a teacher in Columbine, Colo., in 1999 before killing themselves.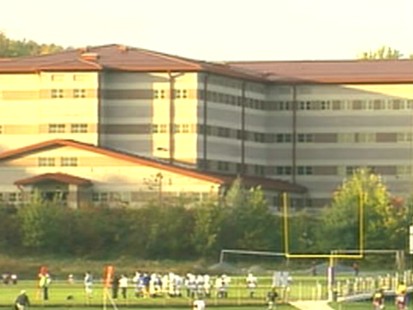 The teen's parents were not aware their son had any of the items found in the search and didn't know of his alleged plan to use them in a violent attack on his classmates and teachers at school, police said.
The 15-year-old allegedly told authorities that he had been bullied and that he had "a lot of hatred" for kids at the school. He also said he was taunted for resembling the Columbine shooter Eric Harris, according to police.
The teen said he was trying to get an assault weapon "that could hold as many rounds as possible" which he allegedly planned to use on April 20, to coincide with the anniversary of the attack on Columbine High School, the statement said.
The boy, who police were not identifying, has been committed to a pyschiatric facility, the statement said.