As 2009 comes to a close, we're looking back all this week on the people and events that have shaped our world in the last decade. Tonight, the media moments that have made millions pay attention.

AMERICAN IDOL
We've all cringed as we've waited for what he has to say. Simon Cowell's stinging reviews were as entertaining as the music they were about. When his British program became "American" in 2002, 50 million viewers tuned in to watch the famous finale that propelled Kelly Clarkson into the pop sensation she is today. And they haven't stopped watching since.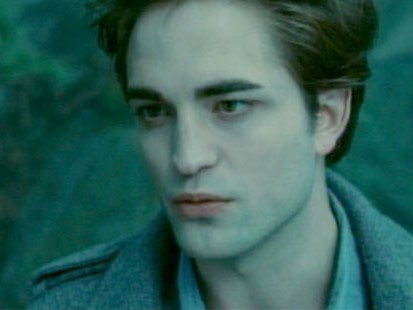 REALITY TV
Producer Mark Burnett was a pioneer in the genre of reality TV, bringing us shows like "The Apprentice" and "Survivor". The phrase "You're Fired!" has become commonplace and the Survivor model of reality TV competition has since been duplicated numerous times.
CABLE'S GROWTH
One of the most popular and critically-acclaimed TV shows in history, "The Sopranos" brought us never-before-seen characters in a Mafioso New Jersey setting, where survival, honor and psychotherapy were time-honored traditions. The Sopranos was a staple for many families watching TV on Sunday nights – it ran for the better half of the last decade.

Along with "The Sopranos", "Sex and the City" brought in millions of viewers and drew viewers' attention to cable television away from the broadcast networks. Even Oprah Winfrey jumped on the trend, announcing in 2009 that she'd end her syndicated program after 25 seasons to focus on her own cable network.

POLITICAL SATIRE
There was the fake news that became the news for so many viewers. Jon Stewart's "Daily Show" became essential viewing for many, and spawned "The Colbert Report" among others.
Politics provided so many punch lines. Tina Fey became the first female head writer of "Saturday Night Live", but her best-known impersonation actually came once she left the cast. Fey's impression of Sarah Palin had real impact on the 2008 political campaign. Her characterization was so popular, it's almost difficult to remember which quotes were said by the Governor and which were dreamed up by Fey.
SPORTS
Tiger Woods was named athlete of the decade, as his personal life took him wildly off course.
Michael Phelps swam into the history books in Beijing, taking home eight gold medals in a single Olympics.
And LeBron James lived up to all the hype, named Rookie of the Year in 2004 and MVP in 2009.
MOVIES
There were the books that became blockbusters – The Da Vinci Code, Harry Potter, and Twilight, which sold millions of hard covers and movie tickets.
The stars, including the couple that became 'Brangelina.'
At theaters, documentaries like "Fahrenheit 9/11" drew cheers and jeers. Other films, including "Brokeback Mountain", broke ground, while a movie called "Slumdog Millionaire" broke into the collective consciousness, too.
MUSIC
Even as record companies struggled to cope with illegal downloads that sapped their profits, artists continued to break through. Beyonce's fierce strut, her other half, Jay-Z, and rapper Eminem all garnered millions of fans. Slim Shady sure knew how to shock, not to mention sell albums.