— -- A source familiar with the matter confirms that during a meeting with Deputy Attorney General Rod Rosenstein in December, President Donald Trump asked Rosenstein about the direction of the FBI's Russia investigation and asked Rosenstein whether the deputy attorney general was part of Trump's team.
Rosenstein seemed surprised by the questions, the source confirmed.
CNN, which first reported the story, said the December meeting occurred as Rosenstein prepared to testify before the House Judiciary Committee.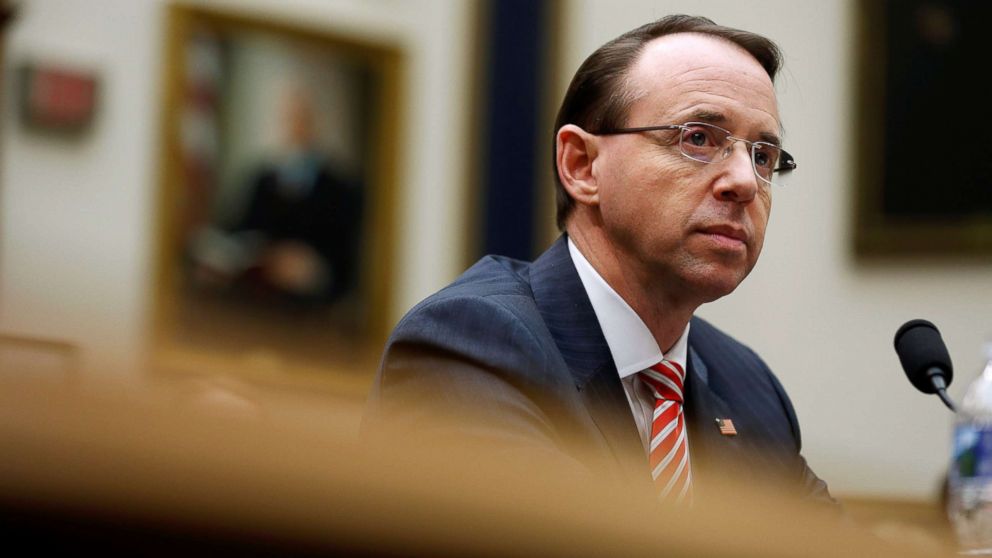 During that hearing, he was asked: "Is it ever appropriate for a president of the United States to demand a Department of Justice official or FBI director to take a loyalty pledge?"
Rosenstein replied: "I don't have any opinion about that. Nobody has asked me to take a loyalty pledge other than the oath of office."
The White House and Justice Department declined to comment.