2023 Edward R. Murrow Digital Award
In 2022, ABC News took major steps forward as a news division in the digital space. We expanded our ABC News Live streaming service which has seen triple-digit growth each month since its launch across 26 distributed platforms. ABC News Live closed out 2022 with over 400 million hours streamed, 41 million in September alone. During special events and breaking news ABC News Live viewership has spiked to over 11.5 million viewers.
In addition to industry-leading breaking news coverage, in 2022 our digital teams created immersive long-form series and documentaries, introduced innovative digital magazines for social media platforms, created chart-topping podcasts, and dug deep with unmatched statistical analysis for important national stories on FiveThirtyEight.com.
ABC News Digital invested in long-term reporting of major events in a new way, embedding in communities after the mass shootings in both Buffalo, N.Y. and Uvalde, TX. These endeavors reflect ABC News Digital's ongoing commitment to exploring issues in-depth, including gun violence, education, foreign policy, climate coverage and systemic racism in America.
ABC News Digital proudly shares a selection of our original storytelling - from immersive video and deep data journalism to moving photography and informative social media, for Edward R. Murrow Award consideration.
ABC News Digital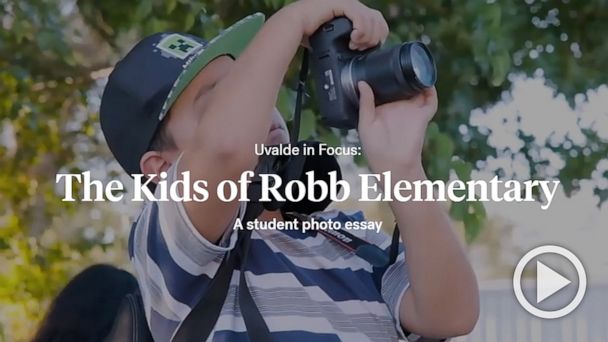 In the wake of the horrific mass shooting last May that killed 21 people in its hometown of Uvalde, Texas, a prominent local paper announced it would be happy for the day when the nation's media spotlight would shine anywhere else.
"The usual trajectory for mass shooting coverage involved an invasion by the national media, followed by a hasty retreat," wrote the Uvalde Leader-News. And so, it was worth reporting, the local newspaper added, that "ABC News has a different concept for Uvalde."
We decided to stay. ABC News opened a news bureau in Uvalde and embedded in all aspects of the community, observing, learning and sharing with our viewers the struggles and evolutions, investigations and slow steps to recovery. Our teams have produced an ongoing series, Uvalde: 365, chronicling how the epidemic of gun violence and mass shootings has changed this one small corner of rural America and what happens when a community like Uvalde has to bury its loved ones, mourn its children and figure out who it is in the wake of one of the deadliest days in the nation's peacetime history.
ABC News Digital's Uvalde in Focus: The Kids of Robb Elementary showcases the world through the eyes of eight Robb Elementary school students, including some who were injured during the massacre. It centers on photos taken by the students themselves as well as video profiles and captions where they tell us about the images. Our team partnered with Canon, who donated cameras for the kids who all say they have now found a passion for chronicling their community. Their images and testimonials give insight into what it is like to be a kid in a small Texas town that was upended by an unthinkable tragedy, while also honoring the lives of the 21 people who died on May 24. ABC News Digital has also published more than 200 stories thus far for the Uvalde: 365 series.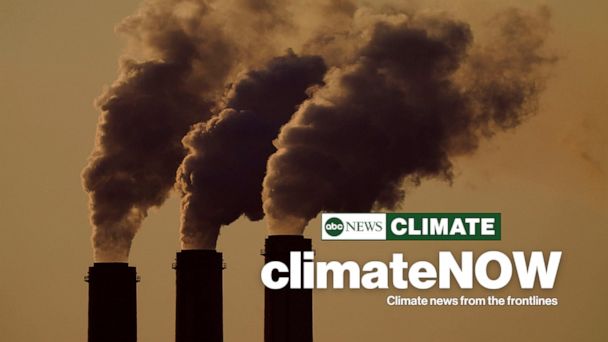 ClimateNOW is a first-of-its-kind social-based multimedia magazine that delivers the most urgent developments in climate change natively on the ABC News audience's Instagram feeds.
This unprecedented social-first publishing effort leverages platform-specific functions to present immersive storytelling directly to emerging audiences on their most existential topic.
The weekly 10-panel magazine blends text, graphics, animation, and video in a magazine-style prestige design package that publishes straight to Instagram, employing IG's carousel and story features to present complete news stories wholly within the platform.
ABC News Live Prime with Linsey Davis is a nightly streaming news broadcast providing analysis and context to important news stories of the day, but its great strength lies in the desire to delve deeper, linger on stories that matter most to viewers. Unlike a traditional newscast which often devotes less than two minutes to a story, Prime prides itself in producing longform content, allowing a story to be as long as it needs to be. Now in its third year, Prime has become the content engine on ABC News Live.
The Women Left Behind is a Prime produced original long-form story tied to the one year anniversary of the chaotic US withdrawal from Afghanistan and Taliban takeover. It is about those who couldn't escape, the fifty per cent who have lost almost every single gain of the last two decades, the women and girls whose lives haven't just gone back years but centuries, those who were left behind. For chief foreign correspondent Ian Pannell, who has reported from Afghanistan for more than two decades, this story was about shining a light on the repression, examining how some Afghans are fighting back, and challenging the Taliban, face-to-face, about their broken promises, lies and abuses.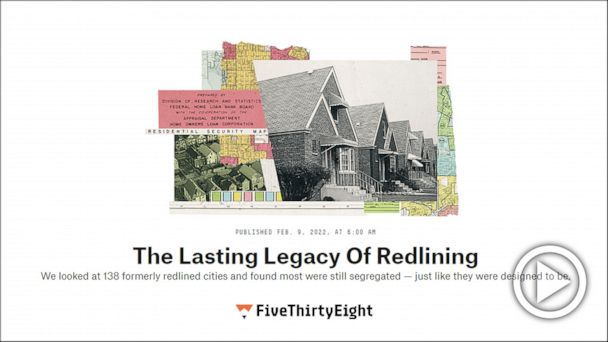 FiveThirtyEight looked at 138 formerly redlined cities and found most were still segregated — just like they were designed to be. This in-depth project examines racial inequities in housing, access to housing and the historical and present-day causes of those inequities.
An original study by FiveThirtyEight found disparities in mortgage loan approval and deeply entrenched patterns of residential segregation. In addition to reporting on the numbers, our team humanized the statistics by spending time with those struggling to get a mortgage and pass on generational wealth to their loved ones. We spent months investigating the history of America's housing system and the decades old policies that continue to put minorities at a disadvantage.
In total, our team at FiveThirtyEight analyzed the demographics of 138 metropolitan areas where the now-defunct Home Owners' Loan Corporation (HOLC) drew maps, using data provided by the University of Richmond's Mapping Inequality project and by the 2020 census. We found that nearly all formerly redlined zones in the country are still disproportionately Black, Latino or Asian compared with their surrounding metropolitan area, while two-thirds of greenlined zones — neighborhoods that HOLC deemed "best" for mortgage lending — are still overwhelmingly white.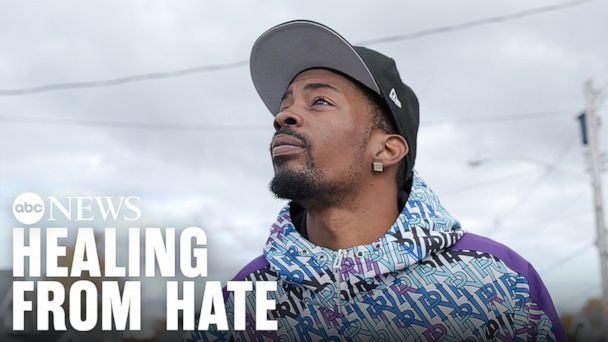 Buffalo: Healing From Hate is an immersive digital storytelling experience, first published on the six-month anniversary of the horrific, racially motivated mass shooting at the Tops supermarket in Buffalo, N.Y. last May, which claimed the lives of 10 people and injured three others. All of those who died, and one who was injured, were Black.
Our moving and ambitious storytelling project delves into the personal and difficult journeys of survivors and family members of those killed as the days and months pass and they approach their first Thanksgiving holiday without their loved ones.