Calling into question Toyota's claims that it had solved the problem of its runaway cars, federal safety officials said today that the recall of 3.8 million floor mats "is simply an interim measure, not a remedy of the underlying defects in the vehicles."
ABC News reported Tuesday that some Toyota owners were in rebellion and said the floor mats did not explain what caused their cars to suddenly surge up to 100 miles per hour.
CLICK HERE FOR MORE OF THE RUNAWAY TOYOTAS STORY.
In a statement this afternoon, the Department of Transportation and the National Highway Safety Administration said, "This matter is not closed until Toyota has effectively addressed the vehicle defect by providing a suitable remedy."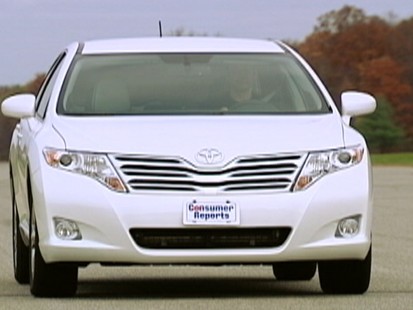 The statement did not specify the nature of the "vehicle defect."
In the last 10 years, more than 2,000 Toyota owners have reported their cars surged out of control at high speeds, according to safety analyst Sean Kane.
There have been more than two hundred serious injuries and at least 16 deaths, Kane said, based on his analysis of complaints to the federal government, police reports and lawsuits against Toyota.
In the statement today, federal highway safety officials urged consumers to remove suspect floor mats as recommended by Toyota.
It said officials were discussing with Toyota "what the appropriate vehicle remedy or remedies will be."
In earlier statements, highway safety officials said its investigations of Toyota cars had failed to find any defect in the vehicle computer systems that control acceleration.
Some owners, in lawsuits, have alleged a computer glitch in the Toyota computer is to blame for unintended acceleration.