The flamboyant financier, 'Sir' Allen Stanford has been charged with fraud, conspiracy and obstruction in a 21 count indictment handed down by the Department of Justice. He faces a maximum sentence of 250 years. Stanford surrendered to the FBI in Virginia last night and is expected to appear at a court hearing this afternoon.
The indictment charges Stanford and his alleged co-conspirators with engaging in a scheme to defraud investors who purchased approximately $7 billion of CDs from the Stanford International Bank, an off-shore entity based in Antigua. Stanford and his co-defendants are accused of misusing and misappropriating most of their investment assets.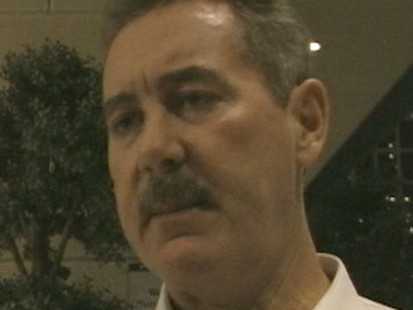 The indictment alleges that Stanford and his associates falsely claimed that the bank's assets had grown from $1.2 billion in 2001 to $8.5 billion by December 2008. The bank also allegedly made thousands of dollars in bribes to the former head of Antigua's Financial Services Authority to ensure the bank was not audited.
"This case is a typical Ponzi scheme, robbing Peter to pay Paul," said Greg Campbell, the Deputy Chief Inspector of the U.S. Postal Service.
Stanford's attorney, Dick Deguerin, said today that his client will continue to fight the allegations against him and that he is confident that a jury will find him not guilty of any criminal wrongdoing. Deguerin called the allegations against his client "false".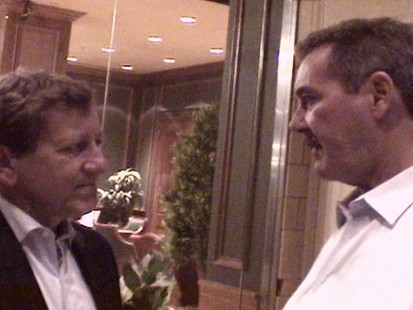 "To the contrary," said Deguerin, "the present insolvency of the Stanford Financial Companies was caused by the SEC heavy-handed actions, which have destroyed and continue to destroy much of the value of the Stanford Companies and consequently the interests of investors."
The Securities and Exchange Commission previously filed a civil complaint against alleging Stanford ran a fraud promising investors impossible returns, much like Bernard Madoff's $65 billion alleged Ponzi scheme. Today marks the first filing of criminal charges against Stanford.
When asked at a press conference Friday why it took the SEC so long to detect Stanford's alleged scheme, the head of the SEC's enforcement division, Robert Khuzami, defended their actions.
"This scheme was carefully orchestrated," Khuzami said. "Stanford himself would cite Antiguan bank secrecy to ensure he could not respond to information request." Khuzami said that "the corruption of an Antiguan Bank official giving false assurances to the SEC" also aided Stanford and that "the commission's actions were proper."
Stanford's Associates Amongst Alleged Co-Conspirators
Also charged in the indictment are Laura Pendergast-Holt the chief investment officer of Stanford Investment Bank, Gilberto Lopez a Houston based accountant; Mark Kuhrt, Stanford's global controller and Leroy King, the former administrator and CEO of Antigua's Financial Services Authority, who allegedly accepted the bribes and gave Stanford access to classified databases.
Pendergest-Holt was charged with obstruction back in February. The complaint against her alleges that she made numerous misrepresentations to the SEC while accompanied by a lawyer, including failing to reveal the extent of her knowledge about one of the firm's investment portfolios and her involvement in one of the firm's investment committees.
Stanford's Chief Financial Officer James Davis has been charged in a criminal information with conspiracy to commit wire fraud and securities fraud, mail fraud and conspiracy to impede and SEC investigation.
Also in Florida Bruce Perraud a former Stanford Financial Group securities specialist has been indicted for allegedly destroying documents relating to the federal investigation.
Stanford Denies He Ran a Ponzi Scheme
In April, Stanford told ABC News Chief Investigative Correspondent Brian Ross in an exclusive interview that he expected to be indicted soon, but denied that he had run any sort of Ponzi scheme.
"I would die and go to hell if it's a Ponzi scheme," Stanford said in reaction to the civil allegations from the SEC that he bilked thousands of customers in a scheme involving "self-styled certificates of deposits" with "improbable" rates of return.
"Baloney. Baloney," Stanford told ABC News. "It's not a Ponzi scheme . If it was a Ponzi scheme, why are they finding billions and billions of dollars all over the place?"
The SEC froze all of Stanford's assets it has found, including $4.6 billion which a federal judge recently "unfroze" so it could be distributed to his depositors and customers. According to SEC officials, only $500 million connected to the alleged fraud has been recovered so far.
Vic Walter contributed to this report.