Anwar al Awlaki, the purported al Qaeda recruiter garnering attention this week after his contact with accused Fort Hood shooter Major Nidal Hasan was revealed, is reaching youth across North America through his online audio lectures – equating the U.S. to "the big Satan" and inspiring fans to become vigilantes, says one Muslim leader.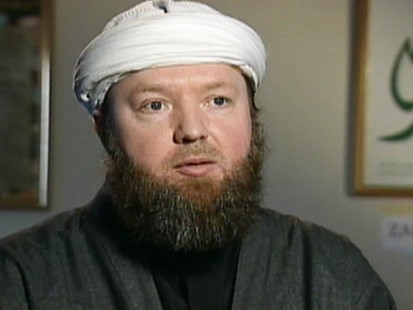 Muhammad Robert Heft, a hockey player-turned-Islamic convert who now runs a center in Toronto, ON focused on "deradicalization" and rehabilitating "misguided Muslims," says he's seen how Awlaki appeals to troubled young adults – who he calls "gangster youth" – including members of the
Toronto 18
.
Awlaki "gets them all fired up thinking the only reason the world's in this situation is because we're not fighting in an outward battle of war and that's why we're being punished by God… because we're not taking up arms and fighting the disbelievers," Heft said.
He is "inspiring people to take it to the next level," said Heft, "so what's happening is that people say… let's be our own little al Qaeda group."
Known as a top al Qaeda recruiter to U.S. officials, Awlaki was the imam of a Falls Church,
Virginia
mosque attended by Hasan and two of the
9/11 hijackers
. After an intensive investigation by the
FBI
, Awlaki moved to
Yemen
where he was imprisoned in 2006 and says he was subsequently interrogated by U.S. authorities. His messages – many of which glorify violence and suicide - reportedly became much more radical following his release.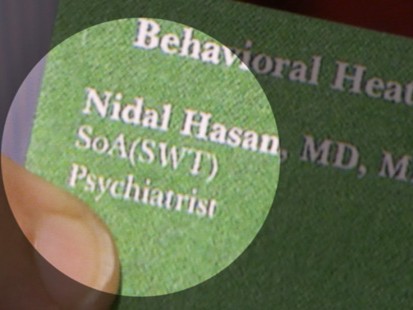 A new blog entry posted on Awlaki's site this week praised Hasan, who remains hospitalized and was charged yesterday with 13 counts of premeditated murder in last week's Fort Hood massacre, as a "hero" and a "man of conscience who could not bear living the contradiction of being a Muslim and serving in an army that is fighting against his own people." The site has since been taken down, as has a Facebook fan page devoted to Awlaki.
Heft said Awlaki is popular among troubled Muslim youth because "they see him as a rebel, someone who they respect and look up to" and use Awlaki's lectures to justify hatred and what they consider the oppression of Muslims.
"What happens is they already hated authority to begin with, so when these kinds of messages come out it justifies them lying, stealing, cheating to believe that they're in a perpetual war with America and the rest of the non-Muslims, and it allows them to justify everything they do," Heft told ABC News.
Reaching Out To Muslim Youth
Heft runs the P4E (Paradise Forever) nonprofit center in Toronto, ON. It's a shelter and community center for troubled Muslim youth funded by the President of Dubai and private donations that aims to educate "misguided Muslims" and convince them "we should be building bridges, we shouldn't blow them up," says Heft.
The program has three components: community accountability, social services, such as education or work, and theological detox. Heft said he founded the group to show that violent or radical youth can be rehabilitated.
"Many Americans may be wondering are they out to get us?" Heft said. "No, they're just misguided, and misguided people can be guided."