— -- Officials from two leading auto safety organizations are calling for the National Highway Traffic Safety Administration (NHTSA), the federal agency tasked with investigating potential defects, to investigate a series of fires in parked BMWs following an ABC News report last week.
Meanwhile, several new consumer complaints from BMW owners reporting similar incidents have appeared in NHTSA's database and on BMW owners' blogs in the past several days.
Calling the 43 fires uncovered by ABC News "disturbing," Rosemary Shahan, president of Consumers for Auto Reliability and Safety, said NHTSA should take a serious look at the reports.
"They definitely should," Shahan said. "They should be investigating and getting documents from BMW and find out what's going on."
Jackie Gillan, president of Advocates for Highway & Auto Safety, also urged NHTSA to investigate.
"There needs to be a more aggressive approach to look at this," Gillan said.
A NHTSA spokesperson said Tuesday the agency "is monitoring this issue and urges anyone with information on this issue to contact NHTSA."
The agency is directing consumers to its website, NHTSA.gov, to send a complaint and upload accompanying photos, police reports, insurance reports and other information that may be relevant.
"NHTSA technical experts review each and every call, letter and online report of an alleged safety problem that is filed," a spokesperson said in a statement to ABC News.
One of the new complaints submitted to NHTSA claimed that a 2015 328XI caught fire while parked in June 2016, meaning the vehicle was then just a year old.
Another complaint reported a fire in a BMW that had been parked on a driveway for four days. "Awoke to a car completely engulfed in flames," the report states.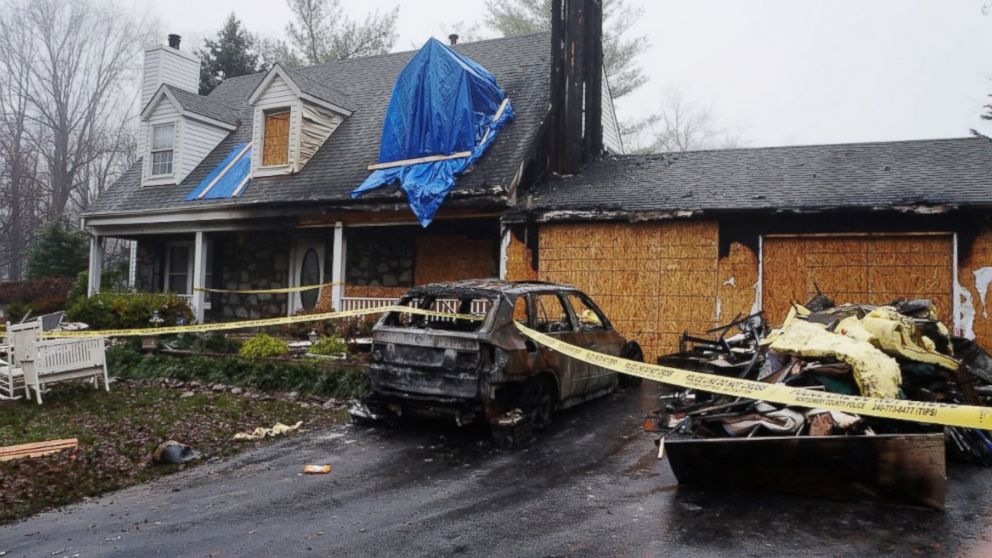 Additional consumer complaints, some of them echoing the problems outlined in the ABC News report, poured in through social media among the thousands of comments posted in reaction to the report.
"There are a lot more people out there," wrote one viewer on Facebook. "This happened to my BMW 6 months ago. I have video and photos."
Based on consumer complaints to NHTSA, fire department reports, local news reports, complaints from online blogs and interviews with BMW owners, ABC News created its own database of parked BMW vehicle fire incidents in North America over the last five years among various years and models.
Each vehicle was checked through NHTSA's database and through Carfax, a site that provides a vehicle's history, using its vehicle identification number (VIN) or its license plate number. Any vehicle that had an open recall for a fire-related issue was eliminated from the list.
ABC News also provided BMW with detailed information – including VIN, the name of the owner and the date of the incident – for the 17 cases highlighted in our investigation so the company could have the opportunity to investigate and comment on each case.
BMW issued a response to ABC News' investigation on the company's website, saying that fires are "rare" but the company "takes every incident very seriously."
"We at BMW empathize with anyone who has experienced a vehicle fire," the company said. "We understand it is a traumatic event and the safety of our customers is of utmost importance to us."
BMW also said the vehicle information ABC News provided showed that these vehicles "span an age range of 1-15 years, accumulated mileage of up to 232,250 miles and multiple generations and model types. In the few cases that we have inspected and are able to determine root cause, we have not seen any pattern related to quality or component failure. Vehicle fires can result from a wide variety of external reasons unrelated to product defect."
A spokesperson further suggested several other potential causes of car fires other than a manufacturing defect, including a lack of maintenance, improper maintenance by unauthorized mechanics, aftermarket modifications, rodent nesting and even arson.
At a conference of consumer advocates in Washington, D.C. last week, Gillan told ABC News she understood the challenges of investigating auto safety issues that span various years, makes and models of vehicles but argued that those difficulties shouldn't keep NHTSA from investigating the cause of these fires.
"I understand the complexity," Gillan said. "But on the other hand, it does seem to me that there's a pattern here and the agency should look into it."