— -- As the grounding of American air carriers flying to Israel was extended today, one major Israeli airline says it's braving potential rocket attacks to fly home to Tel Aviv – an airline that's one of the only ones in the world boasting high-tech anti-missile defenses.
"In light of flight cancelations to Israel by foreign air carriers we would like to inform you that El Al, as always, will continue to fly from and to Israel," the El Al wrote on its website today. "The company will continue to keep Israel's skies open, and will be at your service any time." The company said it's also adding flights "to accommodate stranded passengers."
The FAA first told U.S. airlines not to head to Israel Tuesday in response to a rocket strike "approximately one mile" from Tel Aviv's Ben Gurion International Airport. In what he called a "show of solidarity," former New York City Mayor Michael Bloomberg flew from NYC to Tel Aviv on an El Al flight today.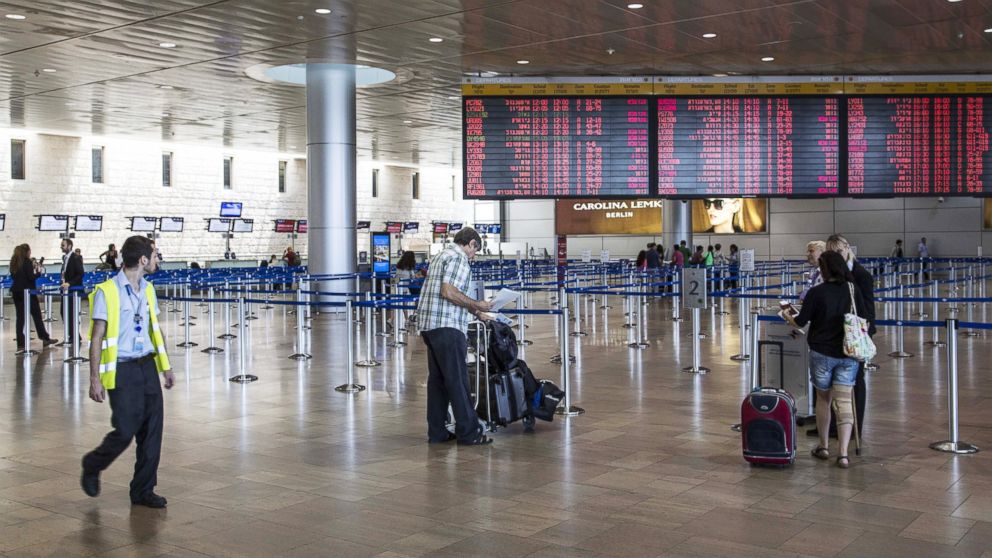 El Al, the national airline of Israel, has reportedly equipped its planes with some form of anti-missile tech since the mid-2000s, a move that came in response to an attack on an Israeli chartered aircraft in late 2002 in Mombasa, Kenya. Two shoulder-fired rockets narrowly missed their target then, and El Al and other Israeli airlines have been preparing for a repeat ever since.
In the years following the failed attack, El Al turned to Flight Guard, a combination of several technologies reportedly including early warning systems and flares designed to confuse any heat seeking missiles. The use of flares was controversial, with some European airports purportedly concerned that the flares, if fired, could cause damage below. Israeli newspaper Ynet reported that Israeli defense officials felt those concerns were a "misunderstanding."
Regardless, in recent years, El Al and the Israeli government sought to upgrade civilian airline defenses. Last February the Israeli Defense Ministry announced a new countermeasure system, dubbed Sky Shield or C-MUSIC, installed on a Boeing 737 had been successful in live fire tests.
According to the defense think tank IHS Janes, the new system, housed in a pod under the fuselage, employs an infrared missile-tracking camera, an "infrared (IR), ultra-violet (UV), or radar missile-approach warning (MAWS) sensor to detect a missile launch in the very early stages of an attack" and a laser system meant to jam the incoming missile's "seeker" and "cause it [the missile] to be diverted away from the aircraft."
Israel's Channel 2 reported the new system costs $1 million per plane and will be installed on several Israeli airlines, including El Al, that fly "sensitive routes."
For the most part, the defensive systems have been designed to defeat shoulder-fired rockets, also known as MANPADS, which can menace a plane near takeoff and landing, as opposed to larger and radar-based anti-aircraft missile systems like the SA-11 -- the one the U.S. believes shot down Malaysian Airlines MH17 while the plane was at cruising altitude in Ukraine last week.
When Moammar Gadhafi's dictatorship in Libya fell in 2011, thousands of MANPADS were believed to have been looted from government armories, stoking the fears of American counter-terrorism officials that the relatively cheap, easy-to-use weapons could target a civilian airliners in the region.
"Personally, I think that the terrorism threat is the main threat these days dealing with civilian transportation," former El Al President and CEO Elyezer Shkedy says in a promotional video for the Sky Shield system.
Missile countermeasures are widely used by military planes and several times the U.S. government and American airlines have looked into adding their own countermeasures to civilian flights, but declined due to the high cost and comparatively low risk of a MANPAD attack in the homeland. Recent events in Israel and in Ukraine, however, have renewed interest in the defense systems.
Sen. Mark Kirk told The Washington Post he was petitioning the FAA to rethink security measures.
"I think they should actively look into mounting active defenses on civil aircraft that are carrying hundreds of people," Kirk said.
CLICK HERE to return to the ABC News Investigative Unit homepage.