Once Again, Is JPMorgan Chase Too Big to Jail?
Bank to pay $2.5B for allegedly "turning blind eye" to Madoff evidence.
January 7, 2014, 11:10 AM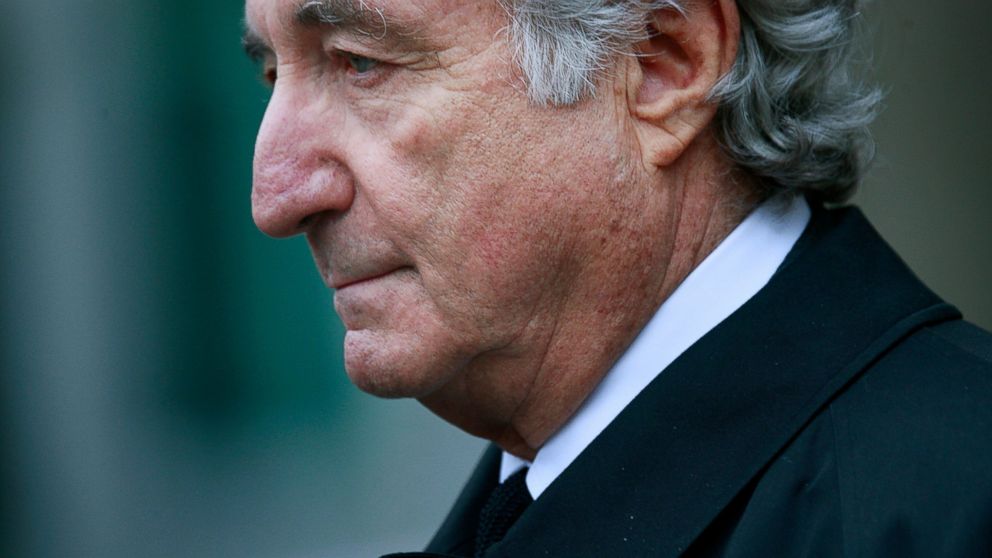 Jan. 7, 2014 — -- In another major victory for JPMorgan Chase and its CEO Jamie Dimon, prosecutors said today the bank will be able to avoid criminal charges under a deferred prosecution agreement despite having "turned a blind eye" to evidence of the Ponzi scheme of Bernie Madoff, whose principal accounts were held by the bank for 22 years and were central to his multi-billion dollar fraud.
Instead, prosecutors announced today that the bank will pay $1.7 billion to defer for two years criminal charges that the bank failed to report suspicious activity that might have tipped off investigators to Madoff's scheme years earlier, $350 million to cover civil money penalties for violations of the Bank Secrecy Act and another $543 million to settle civil suits filed by victims of the Ponzi scheme.
It was the second time in three months that the Obama administration Department of Justice declined to push JPMorgan Chase, the country's largest bank by assets, to trial on criminal charges. In November, the DOJ accepted a payment of $13 billion from the bank to avoid criminal charges growing out of the sub-prime mortgage scandal that helped drive the American economy into a recession.
"The Justice Department seems unwilling to use its power to prosecute," said Jack Blum, a former consultant to the IRS and money laundering expert. "This is, I think, a pretty disgraceful record of tackling an individual problem of criminality." Blum was formerly employed by BakerHostetler, the law firm appointed to help recover the billions of dollars stolen by Madoff for his victims.
In the case of the Madoff scheme, bank records and e-mails disclosed in a civil suit filed against JPMorgan paint a picture of officials "turning a blind eye" to Madoff's suspicious transactions in his bank account, as "the drive for fees and profits became a substitute for common sense, ethics and legal obligations."
In one internal bank e-mail in 2007, an official wrote, "there is a well-known cloud over the head of Madoff and that his returns are speculated to be part of Ponzi scheme."
FBI Assistant Director in Charge George Venizelos told reporters today JPMorgan "helped build Madoff's massive house of cards."
"Today JPMorgan finds itself in the same place as Madoff: in trouble with the law," Venizelos said. "But it took until after Madoff's arrest, after one of the worst crooks this office has ever seen, for JPMorgan to do the right thing."
Do you know anything about this story? Write in to the Investigative Unit Tip Line by CLICKING HERE.
Madoff was convicted in 2009 and sentenced to 150 years in prison for cheating investors out of billions.
FULL COVERAGE: Bernie Madoff's Ponzi Scheme
In documents filed in the bank's deferred prosecution agreement with the Department of Justice, JPMorgan Chase admitted its officers failed to file suspicious activity reports in October 2008, even after its office in London notified British authorities that Madoff's performance is "too good to be true."
"There was no meaningful effort by the Bank to examine or investigate" Madoff's operation, as required by money federal laundering laws.
Beyond the DOJ fine, the settlement also requires the bank as a whole to "accept and acknowledge responsibility for its conduct." The government said JP Morgan "did willfully fail to establish an adequate anti-money laundering program" and "did willfully fail to report suspicious transactions." The deferred prosecution agreement is contingent on the bank cooperating fully with federal investigators and reforming its fraud monitoring operations.
JPMorgan remains the target of several lawsuits related to the 2007 housing market collapse and has reportedly set aside another $23 billion to cover the costs of future legal battles.
The Associated Press contributed to this report.