On Tuesday at 4 p.m., a Mercedes and three boats, including a 55-foot yacht, that were once owned by convicted scammer Bernard Madoff will be sold at an auction that could yield several million dollars for Madoff's victims. By Monday evening, 51 people had put up the necessary $100,000 for the right to bid, according to Bob Toney, president and CEO of National Liquidators, which is running the auction for the U.S. government.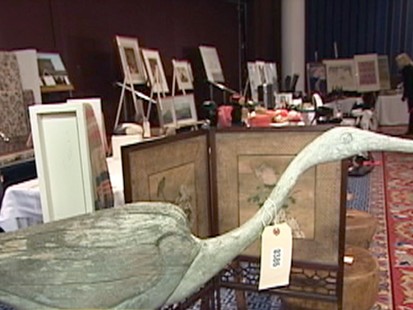 "I am pleased and surprised that the interest is this high," said Toney. "It may not go up much more but it could. It's the first time I've auctioned off three boats owned by a man who embezzled $65 billion dollars, so nothing surprises me at this point."
Click here to go behind the scenes of Brian Ross' investigation into Bernie and Ruth Madoff.
The sale includes Madoff's 55-foot yacht, called the "Bull," the 38-foot "Sitting Bull," and a 24-foot boat called "Little Bull," as well as Madoff's black 1999 Mercedes Benz convertible. According to the auction catalog, "Elegant appointments abound inside the cabin" of the "Bull," a restored 40-year-old Rybovich sportfishing boat. "A luxurious master stateroom and comfortable guest staterooms offer the kind of comfort and ambience found in a stately and dignified home.
The biggest vessel on offer, however, belonged to former Madoff sidekick, Frank DiPascali. Once Madoff's chief financial officer, DiPascali plead guilty to 10 counts for his role in Madoff's
Ponzi scheme
. DiPascali, who is cooperating with authorities, has not yet been sentenced. He faces up to 125 years in prison. Madoff is currently serving a 150-year term.
Click here to purchase "The Madoff Chronicles" from Amazon.com.
Jennifer Crane of the U.S. Marshal's asset forfeiture division told the Associated Press that an auction of Madoff's personal belongings held in
New York
this past Saturday earned more than $1 million.
Toney said he didn't want to make specific predictions about how much the Fort Lauderdale auction will bring. "As with any high-profile auction, we're letting the market set the value," said Toney. "But with that number of bidders you'll get what the Marshals want out of the boats and hopefully a little bit more. "
"We don't know how much notoriety may add to the price, but it has certainly added interest," added Toney. A life preserver from the Bull sold for $7,500 at this weekend's auction in New York.
All of the proceeds of the auction will go to Madoff's victims. The administrative costs of the auction, said Toney, are covered by the government. Three or four more auctions of Madoff's personal items are expected, and an $8.9 million penthouse in Manhattan and a $7.9 million Palm Beach mansion are also on the market. Both prices have been reduced since the homes first went on the market two months ago.