The Times Square bombing case has been a huge success for law enforcement. On Thursday, President Obama came to the New York Police Department's command center to thank officers.
"You have saved an awful lot of lives," said the president, "and so my main message to you is the country's proud of you."
Not only did law enforcement react quickly the night of the attempted bombing, but since then suspect Faisal Shahzad has given almost a full confession to the FBI.
As a result, following leads provided by Shahzad, FBI agents fanned out across the Northeast Thursday in raids that led to "several people" being taken into custody, according to Attorney General Eric Holder.
US officials told ABCNews.com that the operation was focusing on people who may have helped move money for Shahzad, who paid for the carand the materials in his failed bombing plot in $100 bills. Initially, Shahzad had claimed to have "acted alone," according to US officials. He has been talking freely with FBI agents and federal prosecutors since being taken into custody May 3.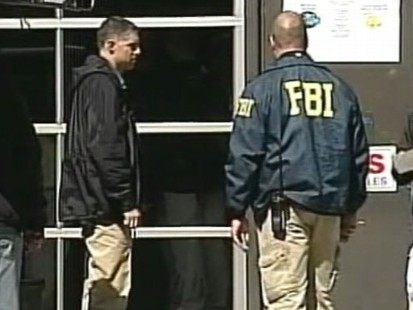 CLICK HERE to follow ABC News Chief Investigative Correspondent Brian Ross on Twitter.
The FBI raids began just after dawn in the Boston suburb of Watertown and in residential areas near Shirley, Long Island in New York.
The people taken into custody were detained on immigration violations, according to Attorney General Holder, who discussed the early morning operation at a Congressional hearing today.
"The searches are the product of evidence that has been gathered in the investigation since the attempted Times Square bombing and do not relate to any known immediate threat to the public or active plot against the United States," Holder said.
Two of the arrests were made at a house in Massachusetts and a third person was taken into custody in Maine, according to a US law enforcement official.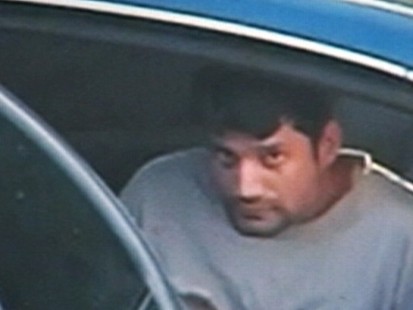 "If Shahzad provided names to the FBI, the US has the ability to track their recent phone calls and determine who they have been talking to, to see if there is some kind of terror cell that exists here," said ABC News consultant Richard Clarke, a former White House counter-terrorism official.
Shahzad Continues to Provide Authorities With Information
The searches were also carried out at a printing shop in Camden, New Jersey, an apartment on New York's Long Island, and at a gas station in Brookline, Massachusetts.
Law enforcement officials said they were tracking information provided by Shahzad about people who he said forwarded money to him from Pakistan, through what are called hawalas.
Said former FBI agent Brad Garrett, an ABC News consultant, "A hawala is a kind of informal Western Union between here and Pakistan, one of the many details Shahzad seems to have provided."
Garrett also noted that the people under suspicion may not have any idea where the money came from or what it might have been intended for.
Prosecutors said today that Shahzad continues on a daily basis to waive his right to appear in court, as he continues to provide FBI agents with chapter and verse of his conversion from suburban father of two to Taliban terrorist.
Officials say the three arrests today may not be the end of it, that at least three others remain under close scrutiny.
CLICK HERE to follow the ABC News Investigative Team's coverage on Twitter.