The teenaged son of two members of the Russian spy ring is heartbroken at being left behind - his parents were flown to Russia over night as part of an elaborate "spy swap" reminiscent of the Cold War.
Juan Lazaro Jr., already an accomplished concert pianist at age 17, seemed calm outside the federal courthouse in New York after saying goodbye to his parents Thursday, but he was suffering deeply, said his father's attorney, Genesis Peduto.
CLICK HERE to follow the ABC News Investigative Team's coverage on Twitter.
He did not answer questions of whether he would follow his parents to Russia, and gave a little smile before ducking into a subway station after leaving court Thursday.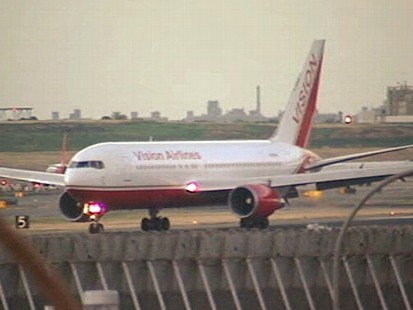 When asked how he could maintain a positive demeanor given the circumstances, his 38-year-old half brother Waldo Mariscal said "he is always like that."
Speaking on the family's front porch in Yonkers, NY Friday, Mariscal said Juan Jr. will likely want to stay and finish his last year of high school in New York City.
"A lot of wonderful [piano] teachers are here in New York City," said Mariscal, adding that Juan Jr. was at a piano lesson when Mariscal made his statement.
Mariscal was emphatic that he and Juan Jr. do not believe their parents are spies.
"We believe in the integrity of our parents," Mariscal said. "The only Russian thing my mother likes is vodka."
As part of the plea deal arranged yesterday, Juan Jr. and Mariscal are entitled to a free airline ticket to Russia, but his father's lawyer says his future whereabouts are uncertain.
"They are very nervous and stressed right now," said Peduto. "As part of the plea arrangement they will have to give up their house."
Mariscal said Friday the two brothers had been packing for several hours but that authorities had been "kind" by not forcing them out of the house immediately. He said they do not know when they will have to leave.
Vicky Palaez, Juan Jr.'s mother, cried and gestured to her children in the courtroom Thursday. The Russian government offered her a $2000 per month stipend in Moscow.
Juan Lazaro Sr., who admitted to spying for Russia, has been using a fake name. His real name is Mikhail Vasenkov.
Palaez and Lazaro's lawyers say they do not know whether the two will stay in Russia.
Mariscal indicated yesterday outside the courthouse that their parents will likely go to Peru where they met 30 years ago. The brothers speak Spanish to each other - neither they nor their parents speak Russian, according to Peduto.
Juan Jr. is a musical prodigy, according to several people who knew him, and he has performed in concerts around the world.
His success as a young musician earned him a scholarship to an arts school in Manhattan, according to Palaez's attorney John Rodriguez.
"He's 17, he is a concert pianist, he was a child prodigy, and he is the recipient of a scholarship to a conservatory and goes to a renowned music and art high school," Rodriguez told ABC News.
Spy's Son is an Accomplished Pianist, Left Behind in New York
Lazaro's piano concerts have been posted to YouTube, where he plays Chopin and Beethoven, often closing his eyes while he plays, seeming to be completely absorbed by the music.
At a 2008 concert in Peru, Lazaro Sr., a proud father with his tuxedo-clad son standing next to him, was interviewed by an education consultant about how to raise a musical prodigy.
His brother is also proud, promoting Juan Jr's concerts with a Facebook page dedicated to concerts and posting videos of the concerts for their "Facebook Friends" to see.