Stealth Surprises in NSA Report Take on Non-NSA Spying
What are 'National Security Letters'? What was that about hacking bank accounts?
December 20, 2013, 12:36 PM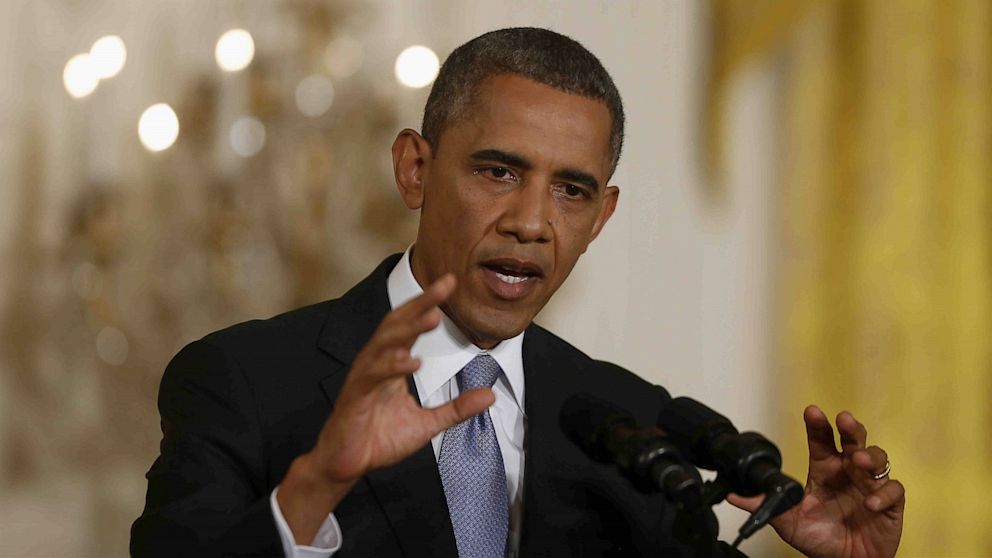 Dec. 20, 2013 — -- The White House's expert NSA panel may have made headlines Wednesday for telling President Barack Obama to knock off the collection of Americans' meta-data, but surveillance experts said they were surprised that the panel also took to task some controversial non-NSA-related spy tactics as well.
One recommendation was to impose much stricter oversight on the FBI's ability to issue National Security Letters (NSLs), which have been used to obtain telephone call records and credit reports in terrorism and espionage cases only without the need for a judge's pre-approval.
It's an issue that hasn't been seriously debated in many years because the FBI put in place more internal scrutiny on how NSLs are issued after cases of misuse were reported in 2007 by a government watchdog.
NSLs were "initially used sparingly" for the first two decades after a 1978 law enabled it, but last year the FBI issued an eye-popping 21,000 National Security Letters, the White House's independent experts disclosed in their report. They urged the system be overhauled to require a judge or magistrate -- a position which does not currently exist -- from the small Foreign Intelligence Surveillance Court approve each NSL.
"We are not suggesting that the change must be undertaken immediately and without careful consideration. But it should take place as soon as reasonably possible," the Review Group stated.
Another even more peculiar recommendation by the five national security experts, who were tapped by Obama to principally review the NSA's surveillance disclosed by ex-agency techie Edward Snowden, was their advice that "governments" shouldn't hack into bank accounts and drain funds.
"Governments should not use their offensive cyber capabilities to change the amounts held in financial accounts or otherwise manipulate the financial systems," the unanimous Review Group on Intelligence and Communications Technologies report warned Obama.
No leaked documents swiped by Snowden, a former system administrator for NSA contractors Dell and Booz Allen Hamilton, that have been published so far related to this type of activity.
"That was a strangely specific recommendation for something nobody was talking about," Kel McClanahan, executive director of government transparency group National Security Counselors, told ABC News Wednesday.
A spokesperson for the NSA declined to comment on the issue of bank account hacking, and a representative for U.S. Cyber Command did not immediately return an emailed request for comment.
Do you have information about this or a related story? CLICK HERE to confidentially send your tip in to the Investigative Unit.
NSLs Are the 'Iraq War of the Surveillance Debate'
The National Security Letters debate peaked after the Justice Department's former inspector general Glenn Fine issued a scathing 2007 report documenting some abuses, which the FBI at the time said it had quickly corrected.
"NSLs are the Iraq War of the surveillance debate. Nobody cares about it anymore," McClanahan said.
Michelle Richardson, the American Civil Liberties Union's legislative council in Washington, also said the findings on "NSLs" and government hacking were unexpected -- but welcomed.
RELATED: White House NSA Panel Member: Edward Snowden's Leaks Still 'Treasonous'