'Troubling': Suicide Bomber Hung Out in US After Terror Training
Expert: Before blowing himself up in Syria, American bomber came back home.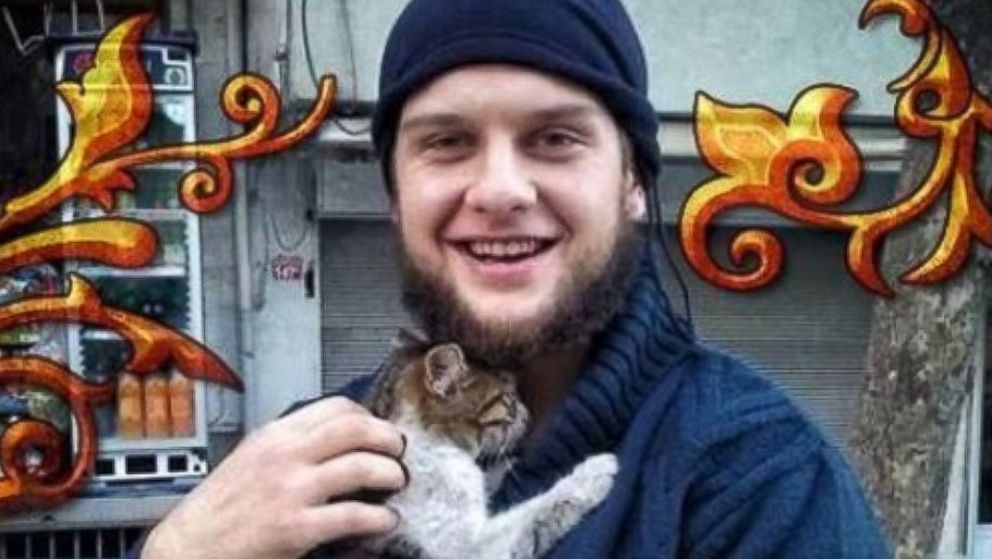 — -- A Florida man who fought with an al Qaeda-linked group in Syria was able to return home, unbeknownst to American security officials, and hang around in the U.S. for months before returning to the Middle East to carry out a deadly suicide bombing there, according to recent testimony before Congress.
Before his violent death, Moner Mohammad Abu-Salha purportedly joined Jabhat al-Nusra, a powerful al Qaeda-linked opposition group in Syria. Social media accounts linked to the group said in late May that Abu-Salha had been part of a four-man suicide bombing against Syrian government forces. U.S. officials later confirmed Abu-Salha's involvement in the operation.
But almost exactly a year earlier, Abu-Salha was able to travel from Syria back to the U.S., according to Seth Jones, Director of the International Security and Defense Policy Center at the defense think tank Rand Corporation.
"It is troubling, however, that U.S. citizen Moner Mohammad Abu-Salha traveled to Syria to fight with al Qaeda-affiliated rebels, returned to the U.S. around May 2013 without U.S. officials realizing that he had trained with an al Qaeda-linked group, and traveled back to Syria in November 2013 before blowing himself up in a suicide attack in May 2014," Jones testified before the House Subcommittee on Counterterrorism and Intelligence last week, according to prepared remarks. "In short, U.S. officials apparently did not realize that a U.S. citizen who had received terrorist training in Syria was on American soil for approximately six months before returning to Syria to perpetrate a terrorist attack overseas."
A U.S. intelligence official confirmed Jones' account as accurate and told ABC News that the tracking of Americans and foreign fighters in Syria is a "hard nut to crack."
"We have varying information on these folks," the official said. "It's a complex intelligence issue."
Late Wednesday The New York Times reported Abu-Salha's trip back to America.
With his death, Abu-Salha joined a tiny group of U.S. citizens that have conducted suicide bombings. Three Americans have participated in suicide attacks on behalf of the al Qaeda affiliate al-Shabab in Somalia since 2008, the first of which sent a "shockwave" through the American counter-terrorism community, senior counter-terrorism officials told ABC News after Abu-Salha's death.
Do you have information about this or another story? CLICK HERE to send your tip in to the Investigative Unit.
For months U.S. security officials have said they are very concerned about American and Western passport holders traveling to Syria, receiving paramilitary training and then returning to wreak havoc in the homeland. As ABC News reported in January, the FBI is already watching dozens of fighters who have returned from the Middle Eastern battlefield.
Matthew Olsen, the Director of the National Counterterrorism Center, said last week that more than 12,000 foreign fighters, including more than 1,000 Westerners and around 100 Americans, are fighting in Syria.
"It has become the predominant battleground in terms of extremists," Olsen told the Aspen Security Forum.
FBI Director James Comey told ABC News in May that his organization aimed to make sure the "coming Syria diaspora" does not turn into a "future 9/11."
Representatives for the FBI and CIA were not immediately available to respond to requests for comment for this report.
CLICK HERE to return to the ABC News Investigative Unit homepage.