'Westgate-Style Attack' Looms for Uganda? US Issues Warning
Embassy: U.S. "assessing reports' of potential attack, no info on target.
October 17, 2013, 2:34 PM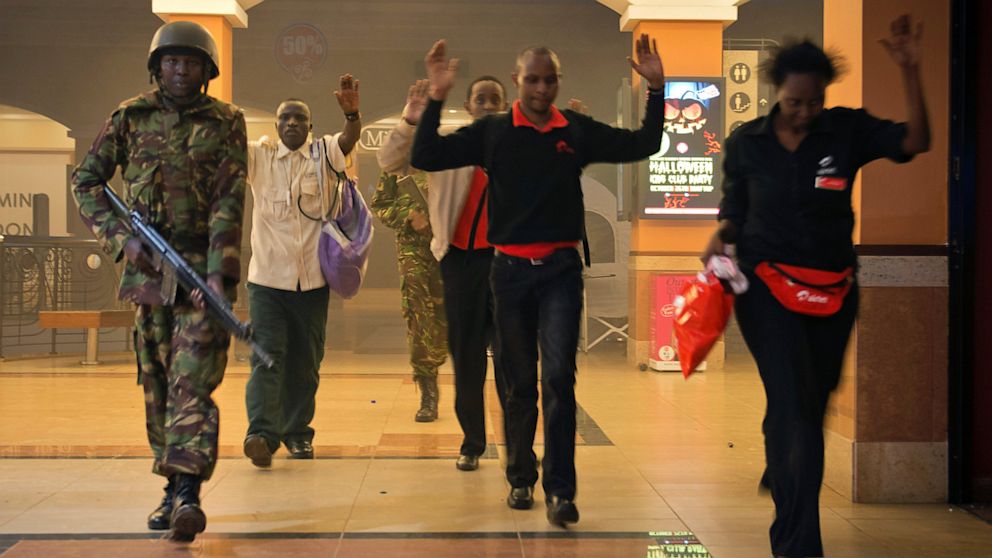 Oct. 17, 2013— -- The U.S. Embassy in Kampala issued a warning this week that the Ugandan capital could face a terrorist attack similar to last month's massacre at Nairobi's Westgate mall.
The warning, posted on the embassy's website Tuesday, says the U.S. "continues to assess reports that a Westgate-style attack may soon occur in Kampala," but says right now American officials do not know the timing or target of the potential attack.
The Westgate mall attack, which claimed dozens of lives in Kenya's capital in late September, was claimed by al-Shabab, a Somalia-based terrorist group allied with al Qaeda. Today surveillance video emerged showing gunmen mercilessly gunning down civilians in the mall.
In a statement days after the initial Westgate attack, al-Shabab said the assault was a warning for the Kenyan government to remove its forces from Somalia.
"This Kenyan Government meddles fragrantly in Somalia's affairs; kills and displaces the Somali people; loots Somalia's riches and resources; and controls the simple life affairs in it," a self-proclaimed spokesperson for al-Shabab said then. "If you refuse to do so [remove forces], you have seen what you will reap, which is only the beginning."
The Kenyan military makes up a significant portion of the African Union forces that pushed al-Shabab out of Somalia's urban areas and much of the countryside in 2011 and 2012. Uganda was a major partner in that effort.
Today CNN aired surveillance video of that attack – graphic footage showing four perpetrators stalking through the mall, opening fire on civilians and corralling hostages. At one point, the men stop to take turns praying.
Before Westgate, al-Shabab's last major claimed foreign terror attack was in Uganda when they struck a large crowd gathering to watch the World Cup on big screen TVs in Kampala in 2010.
State Department spokesperson Jen Psaki today declined to comment further on the Uganda warning, but the posted statement reminded those in the region "to exercise vigilance and to avoid public venues that attract large crowds."
RELATED: $1B Later, US Claims Anti-Terror Victory in Somalia