New York Attorney General Andrew Cuomo filed a lawsuit Tuesday against a subsidiary of Bank of New York Mellon for allegedly deliberately misleading clients about investments tied to convicted Ponzi schemer Bernard Madoff. The suit alleges that Ivy Asset Management and two former Ivy executives, Lawrence Simon and Howard Wohl, kept clients in the dark about Madoff so Ivy could earn millions in advisory fees.
"Ivy and its former coprincipals saw the trouble with Madoff coming around the bend," said Attorney General Cuomo, "but instead of guiding their clients through the financial waters, they sold them down the river." Madoff is in federal prison after pleading guilty to orchestrating a decades-long, $65 billion scam.
Between 1998 and 2008, according to a statement released by the Attorney General's office, Ivy was paid more than $40 million to advise clients who had large Madoff investments. The lawsuit alleges that while Ivy, led by ex-CEO Simon and former Chief Investment Officer Wohl, was conducting due diligence, it learned that Madoff was not investing funds. According to the suit, Ivy did not tell clients for fear of losing revenue.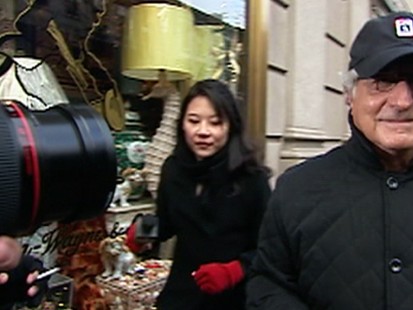 Ivy's clients lost over $227 million when Madoff's Ponzi scheme fell apart. The victims included New York union pension and welfare plans as well as hundreds of individual investors.
Said Cuomo, "These defendants violated their own basic responsibility as investment advisers by putting their own financial interests ahead of their clients. They shamelessly profited off of their own clients' impending misfortune and we are holding them accountable for their actions."
The Attorney General's office said its investigation had revealed internal company documents that show Ivy, Wohl and Simon knew of problems with Madoff long ago.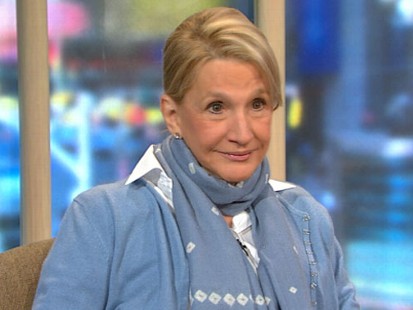 "This is a clear example of our inability to make sense of Madoff's strategy, and one where his trades for our accounts are inconsistent with the independent information that is available to us," reads an internal memo from 1997.
In 1998, Wohl recommended to Simon that Ivy withdraw funds from Madoff, according to an email obtained by the Attorney General's office. Simon responded via email that they should not remove the funds since it would reduce the fees they would earn.
In response to the suit, a spokesperson for Wohl released a statement saying that allegations against Wohl "will not hold up in court when all the emails, correspondence and relevant facts are presented in their entirety."
"Contrary to the Attorney General's allegations, the facts will show that Mr. Wohl repeatedly told Ivy's advisory clients -- the fund managers, who were responsible to the investors -- about concerns he had with the Madoff funds. In fact, he urged them to drastically reduce their positions in Madoff investments."
In a statement, Ivy Asset Management said it had been coperating with the Attorney General's investigation and planned to defend itself against the claims in the suit. It also noted that the "non-discretionary advisory business that is the focus of this complaint" is no longer in operation, and that Wohl and Simon left the company in 2008.
"Unfortunately, a limited number of clients from a legacy non-discretionary advisory business of Ivy were among Bernie Madoff's victims when his plot was exposed in December 2008," said the statement. "These non-discretionary advisory clients were primarily professional investment advisors who chose to maintain Madoff exposure for their own clients. Ivy informed its clients that it had questions about Madoff that it could not answer and recommended to its clients that they reduce their exposure to Madoff."
Bank of New York Mellon also said it was cooperating with the Attorney General, and noted that the executives cited in the complaint were no longer with Ivy. "[We] are disappointed that the Attorney General has filed this complaint," said BNY Mellon in a statement. "We look forward to putting this legacy issue behind us."
Madoff pled guilty to 11 felony counts in March 2009, including securities fraud, mail fraud, wire fraud, money laundering, and perjury. He is serving a 150-year sentence at a federal facility in North Carolina.
In March 2010, the man who allegedly made Madoff's Ponzi scheme possible by cooking the books at the investment firm became the latest associate charged. Daniel Bonventre was indicted on federal charges of conspiracy, falsifying records, securities fraud and filing false tax returns.
Bonventre, 63, was Director of Operations for Bernard L. Madoff Investment Securities, LLC for 30 years.
At the time, Bonventre became the sixth person charged in connection with the Ponzi scheme, joining Madoff, computer programmers George Perez and Jerome O'Hara, former Madoff accountant David Friehling, and Madoff's former CFO Frank DiPascali.