Despite a heartbreaking World Cup loss against Belgium Tuesday, the U.S. soccer team has a break-out star in goalie Tim Howard.
Interested in
?
Add as an interest to stay up to date on the latest news, video, and analysis from ABC News.
Howard already has a deal with Nike, but the opportunities to be a spokesman for other companies are endless, marketing experts say.
Mark O'Brien, president of advertising agency DDB North America, offered a few suggestions for Howard's endorsements, besides the obvious sports drink and soccer gear opportunities:
1. ADT Security
O'Brien suggests Howard could declare, "If you want to protect your home the way I protect the net, call ADT."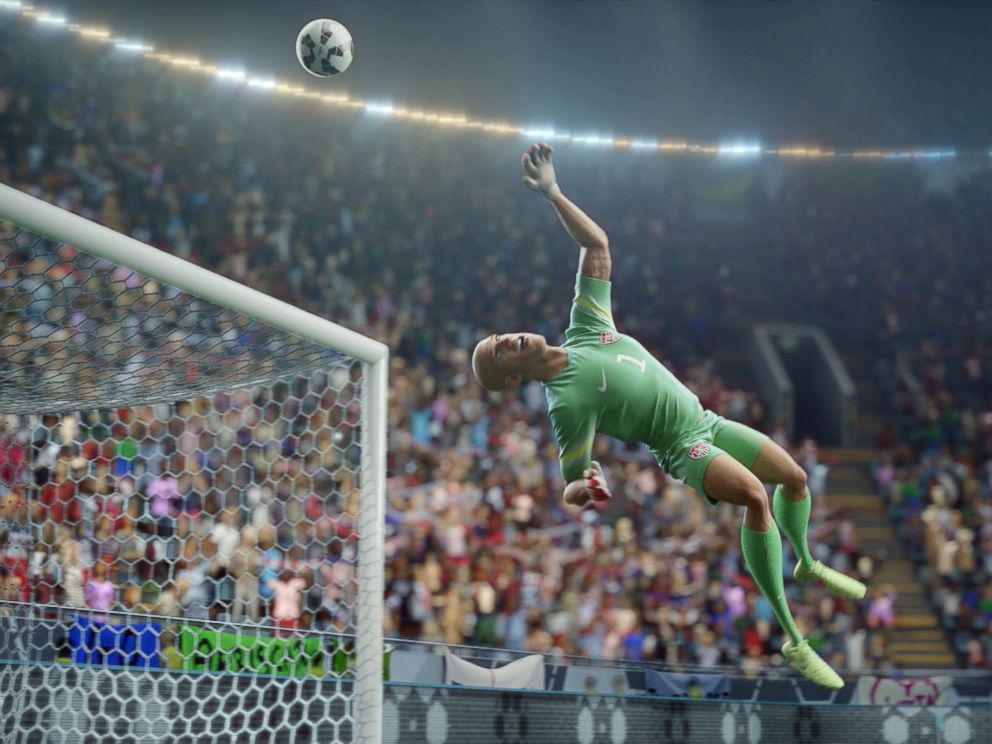 2. Pharmaceutical companies
Howard could even be called on by the pharmaceutical industry for the wide range of drugs that are known as "blockers," such as "beta-blockers," to treat high blood pressure, O'Brien suggested.
"Imagine a shrunken image of Tim Howard inside your body blocking epinephrine from getting to your heart," O'Brien said.
3. Ray-Ban, Sunblock
Howard could even "block" the sun from getting in your eyes, promoting sunglasses or sunblock.
4. Subway
Sandwich company Subway is another obvious opportunity, given the chain's use of athletes in television commercials.
Howard may also replace Landon Donovan as the "de facto" face of U.S. soccer, according to Matt Dzamba, director of sports marketing for California creative agency Zambezi.
One Wikipedia user was so impressed with Howard's performance that an entry for the goalie was added to the page for U.S. Secretary of Defense.
US Loses to Belgium Despite Tim Howard's Efforts
Tim Howard Says Team USA's 'Heads Are High'
And then there are others who can build their own marketing around hm. New York City gym Uplift Studios, for instance, is offering a 16 percent discount on all fitness classes, inspired by his record-breaking 16 saves against Belgium.
Howard reportedly has a $3 million salary, according to online estimates from ESPN Insider and SportsOverdose.com. Dzamba said a low-seven salary is likely.
A spokesman for Everton, Howard's English soccer club, said player salaries are not made public, but his new contract signed in April ties him to the team until 2018.
After this World Cup, Robert Tuchman, president of Goviva sports and marketing agency, said Howard has the potential to land endorsement deals in the mid-six figure salary range on this side of the pond.
10 Richest World Cup Players Dominated by Englishmen
Luis Suarez's Future Endorsement Deals: In Peril or Bound for Comedy Gold?
While Howard has a cult following within the niche U.S. soccer audience, goalkeepers generally already tend to receive less glory compared to the scoring soccer forwards. Still, Dzamba said, a small, dedicated following can have a "halo effect" on a mainstream audience.
"The market will dictate whether he's used in advertising a year from now or if he's a cult hero in the Michael Phelps pocket," Dzamba said.
Is there room for a 35-year-old soccer star?
Tuchman said there is "tremendous opportunity" for Howard, regardless of his age. Tuchman adds that his European career may support his journey to becoming the face of soccer in the U.S. for the next few years.
It's doubtful that Howard will be able to play in the next World Cup, and even the next summer Olympic games, Dzamba said. But that doesn't mean the end of Howard.
Geico has done a great job in its insurance ads with former basketball player Dikembe Mutombo, who hasn't played pro basketball in five years, Dzamba points out.
"We'll see how willing [Howard] is in engaging the commercial side," Dzamba said.
Sign up for occasional World Cup dispatches from Brazil delivered right to your phone -- including the best photos and limited highlights -- by "starring" this story in ABC News' phone app. Download ABC News for iPhone here or ABC News for Android here.