Everyone loves a good deal, and low prices were reason enough for Texas mom Lisa Stauber to travel up to 30 minutes to the nearest Walmart to nab the best deals for her family of 11.
But after 12 years prowling the aisles of the retail giant, the mommy blogger finds little reason these days to shop at the store where she once spent more than $10,000 annually.
Aggravating lines, restrictive grocery choices, higher prices, and poor customer service were enough to curb visits to the store, says the Houston resident, who has shopped at numerous Walmart's throughout the South. After shopping around, Stauber says she was able to find better deals and more choices at stores like private supermarket chain H-E-B.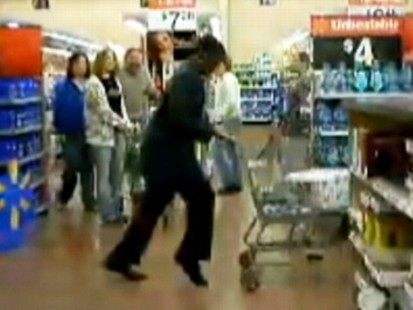 "For much of produce, I will only buy organic, which Walmart doesn't offer and I save 25 percent, [on those items] at other stores, says Stauber." (The retail chain says it does in fact sell organic produce.)
After hearing from some readers that cheaper prices was their main reason for shopping at Walmart, Stauber kicked off what she's calling "The Walmart Challenge." "I've issued a challenge in the comments [section] of the Houston Chronicle post, and on my blog as well [for readers] to list the top 10-20 items bought at WalMart, and I'll do a follow up post to see if those items are actually cheaper at Walmart or if that's just a perception," says Stauber.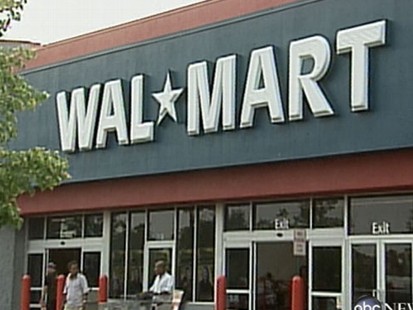 Walmart, the world's largest retailer, has thrived during the long recession but the bloom may be coming off the rose. The company saw a 1.8 percent decline in second-quarter U.S. comparable store sales "due to small average transaction size and softer customer traffic," according to a report by investment research firm Morningstar.
"Traffic is down," says Matt Arnold, a consumer analyst at Edward Jones based in St. Louis. A portion of that loss is because "they were gaining traffic from upscale retail destinations and now that there is a realization that the economy is at least somewhat better, some of those people trading down are incremental trading up, and that's having an effect on traffic."
Like most retailers, Walmart was challenged this year by more consumers tightening their purse strings. The company did an aggressive price rollback campaign in attempt to drive traffic to their consumable goods, and competitors reacted with their own discounts, according to Christina Veiders, managing editor at the trade magazine Supermarket News, based in New York City.
These offers may be what lured consumers like Stauber to the competition. A Walmart loyalist for years, Stauber, whose blog Milehimama.com gets more than 17,000 visits a month, has a huge reach. It's the website the mom blogger once used to share her allegiance to the brand she has since given up. In a bit of a swan song, Stauber published her gripes on MomHouston.com, operated by Houston Chronicle.
She believes Sam Walton's vision of "buying American and customer service" has fallen by the wayside.
"It's a broader trend in retail in general to purchase from China and other regions -- they're all sourcing in general from overseas, it's not really a Walmart issue," says Arnold. "It's definitely not new, it's been a trend that's prevalent way over a decade."
On MomHouston, more than 100 users commented on her post. The two most popular comments, which were recommended by over 400 users, addressed a dislike for the brand. One commenter using the user name Disco_Stu wrote, "Amen. The downturn Wal-Mart is a microcosm of our country slowly lowering the standard of living."
It's this sentiment that Stauber is hearing from other readers. The story has more than 17,000 impressions, and Stauber has received e-mails, Facebook messages and tweets from strangers about the piece. The post is garnering huge reaction in the blogopshere.
But are Walmart's prices really going up? Are its shoppers being turned off? The evidence is mixed.
Consumers found that the prices at Walmart and 10 other retailers are comparable, according to a survey conducted by nonprofit testing organization Consumer Reports from April 2008 to April 2009. When it came to satisfaction, Walmart ranked number nine -- second from the bottom -- ahead of Kmart by only one point based on the survey.
The magazine's readers grumbled about Walmart's longer lines and smaller aisles. The quality of merchandise -- such as apparel, jewelry and electronics -- also left much to be desired, they said.
Such dissatisfaction is a popular sentiment among Stauber's mom community of about 400 blogs, she says. "I was one of the last hold outs," says Stauber.
Kelly Russell, a stay at home mom of four, based in McKinney, Texas, is another unsatisfied customer. The expectant mom who operates the blog, A Full Table, was won over by the giant affectionately referred to as "Wally World" by some because it offered more bang for the buck from and what was once a "one stop shop."
But over time the Russells found themselves adding more stores to their shopping routine as the aisles narrowed and the brands on the shelves downsized. "Walmart has a very limited of supply of what they keep on the shelves," says Russell. " The store went from 10 brands on the shelf, to two to three, things that I don't want to buy, and the produce is moldy or nasty."
After spending $7,200 a year shopping at the popular retailer, the family says they have cut their spending there by more than 50 percent due to poor food quality, customer service and pricing.
On a recent trip to the retailer, which has more than 3,000 stores, Russell's husband picked up a loaf of Italian bread but found it had mold when he opened it at home. He skipped the trip back to the Walmart to return the bread because of the long lines at customer service.
Overall, 44 percent of consumers of the 30,000 people surveyed by Consumer Reports were unsatisfied with Walmart's customer service.
WalMart is reacting to some of these concerns, based on the changes made over the last few months, says Veiders. "I think they have reacted to what their consumers are doing in their stores because they've changed their pricing strategy," she says.
"As the economic pressures abate store (s) experience starts to play a bigger role in buying decisions and traffic. Times still aren't great but they are certainly less bad," says Arnold.
The role of word of mouth cannot be quantified, and while it can play a long-term role in customer traffic, Walmart has a weapon that's hard to beat due to its massive buying power: price cuts. "In the heart of recession price is all that matters. The store experience becomes secondary," says Arnold.
Walmart says it is paying attention to the customer complaints. We asked Christi Davis Gallagher, a Walmart spokesperson, about Stauber's post and the reaction of bloggers.
"Providing the best customer shopping experience is a top priority at Walmart, day in and day out," she said. "Listening to our customers' feedback – in our stores, through e-mails and phone calls, online and via surveys -- allows us to become a better retailer, and we are checking into these bloggers' concerns."
Walmart has managed to remain profitable throughout the recession, thanks to growing international sales and cost cuts. Wal-Mart's international business, which accounts for about 25 percent of its revenue, rose almost 16 percent to $25.9 billion in the second quarter, while Walmart store revenue in the U.S. rose just 0.6 percent to $64.6 billion.