Black Friday's combination of hype and consumerism kept me home on the day after Thanksgiving. But the reality for me and millions of other Americans is that this is the season of gift buying for friends and family, and quite often we struggle to come up with ideas.
With that reality in mind, let me offer some suggestions for money-minded gifts that might be appropriate for a young person or a newly married couple.
I know that gifts meant to instill a measure of financial responsibility do not stir the same excitement as a new iPod or laptop computer. But for the right person, these are gifts that can keep on giving in the form of plush portfolios and dwindling debt.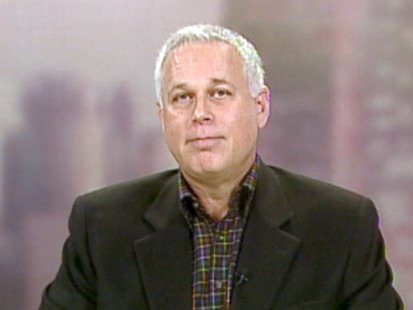 In no particular order, here are just a few gift ideas to consider in the weeks ahead:
1. Roth IRA: If you have a child now making money on their own, then consider setting up a Roth IRA in their name and funding it with an initial contribution. Then let decades of tax-free compounding go to work. The Roth IRA allows for tax-free withdrawals in retirement, and its advantages are greatest for the young.
The primary requirement to set up a Roth IRA is that the account owner must have earned income from a job that is reported to the IRS. This earned income can come from a part-time job or self-employment from things like babysitting or lawn mowing as long as it's reported.
The actual contributions do not necessarily need to come from those earnings; the money can be in the form of a gift from mom, dad or someone else. But the total contribution for a given cannot exceed the child's earnings for that year.
There is no minimum age to set up a Roth IRA, but if the person is less than 18, then it would need to be set up as a custodial account with an adult in charge until the child is legally considered an adult.
A minimum contribution often is required to establish an IRA, but it can be done with as little as $500 at some online brokers. For help on setting up the account, I'd contact one of the major online discount brokers.
Once the account is set up, get the child involved in making the investment decisions to both educate and inspire them.
Holiday Finance Gifts: Read All About It
2. Books: After a Roth IRA, the money-related gift that offers the highest potential rate of return is a book that teaches good personal finance habits early in life. The book that triggered my interest in personal finance shortly after I got married was "Making the Most of Your Money" by Newsweek columnist Jane Bryant Quinn.
It covers a wide spectrum of personal finance topics, from investing to borrowing to insurance. First published in 1991, the latest edition is scheduled for release a few days after Christmas, but can be preordered now.
Books with an investing focus that I'd consider giving to someone include "A Random Walk Down Wall Street" by Burton Malkiel, "Unconventional Success" by David Swensen and "Winning the Loser's Game" by Charles Ellis. Each of these books outlines the advantages of investing in low-cost index mutual funds and exchange traded funds.
For someone interested in investing in individual stocks, the bible to read is "The Intelligent Investor," by Benjamin Graham, who helped shaped the investing philosophy of Warren Buffett. First published in 1949, the book was updated a few years ago with new material added by Wall Street Journal columnist Jason Zweig.
3. Subscriptions: Worried that a 700-page tome on investing or personal finance might go over as big as a tacky Santa sweater? Then consider giving a one-year subscription to a personal finance magazine or maybe the Wall Street Journal, which offers a mix of day-to-day market coverage along with in-depth stories and columns on individual investing and other personal finance topics.
Any of the three major personal finance magazines -- Money, SmartMoney and Kiplinger's Personal Finance -- are fine choices for someone just developing an interest in managing their money. Think of them as first steps in financial literacy.
From Gift Certificates to 529s
4. Financial planning gift certificate: Is somebody important to you in need of individualized financial help? Then consider paying for a few hours of time with a fee-only financial planner willing to work with clients on an hourly basis. Many of these planners offer gift certificates on their Web sites, and if you don't see one, ask.
You probably don't want to pay for a full-scale, comprehensive financial plan that can easily cost $1,500 to $3,000. But many planners are willing to sit down with clients whose finances are fairly simple for a couple hours of time to go over the basics of saving and investing.
To find a financial planner willing to work with clients on an hourly basis, check out the Garrett Planning Network, which has members across the country and offers financial planning gift certificates on its Web site. (Disclosure: I am a Garrett Planning Network member.)
5. 529 plan: Thinking about buying a savings bond for Junior's college fund? I say forget it, and instead help fund a 529 college savings plan. U.S. savings bonds are more trouble than they're worth with a long list of peculiar rules.
A 529 plan offers far more flexibility, including higher contribution limits and the ability to transfer account balances among family members.
You can either set up a 529 plan on your own to benefit a young person, or contribute to one that's already been established by another adult on that child's behalf.
To learn more about 529 plans, check out Savingforcollege.com. It recently featured an article on making a 529 contribution gift and outlined how some 529 providers are taking steps to make it easier to make such gifts through gift coupons or cards.
For instance, the Massachusetts UFund managed by Fidelity Investments, offers a gift card that can be customized with a photo.
As I said in the beginning, none of these gifts is likely a trigger a scream of joy from the recipient, but the appreciation could last a whole lot longer.
This work is the opinion of the columnist and in no way reflects the opinion of ABC News.
David McPherson is founder and principal of Four Ponds Financial Planning in Falmouth, Mass. He previously worked as a financial writer and editor for The Providence Journal in Rhode Island. He is a member of the Garrett Planning Network, whose members provide financial advice to clients on an hourly, as-needed basis. Contact McPherson at david@fourpondsfinancial.com.