The Dubai Financial Market slid 7 percent today, the first day of trading after the emirate announced that conglomerate Dubai World would have to delay payments on its $60 billion debt.
Markets in Abu Dhabi, Dubai's sister emirate and long assumed to be its financial guarantor, also fell 8 percent, reflecting the decline in world markets that hit after Thursday's news about Dubai's debt woes.
By Monday global stocks recovered somewhat from the hit. Asian markets gained 2-3 percentate points, while in the U.S. the Dow Jones Industrial Average was little changed.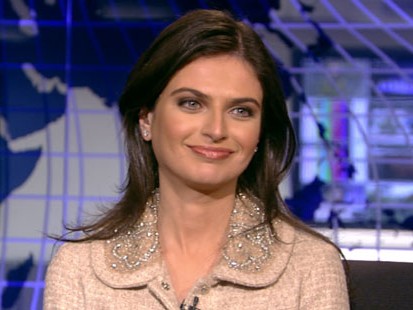 Questions remain over the state of Dubai's debt and whether Abu Dhabi would come through with a bailout. In February the Central Bank of the United Arab Emirates, a federation of seven states
led by Abu Dhabi
, loaned Dubai $10 billion to help cover urgent debt obligations. On Sunday, however, the federal authority said it would "pick and choose" how it helps Dubai and its ailing companies.
The most prominent firm facing insolvency is real estate giant Nakheel, a Dubai World subsidiary known for lavish developments like two man-made Palm Islands and "The World," islands in the shape of the global map. Other Nakheel projects have been slowed or stopped as the company ran low on cash. A Trump Tower on the Palm Jumeirah, plans for luxury stilt homes in the shape of Arabic poetry, and the conversion of the Queen Elizabeth 2 into a 5-star hotel have all been slowed or shelved.
Signs of the downturn emerged in Dubai more than a year ago as investors and analysts began wondering whether Dubai could pay for so many projects built on credit and excess, projects that seemed out of synch with real estate demand in a world reeling from recession. In the months that followed, allegations of corruption, embezzlement, and wasteful spending hit a broad swath of executives at some of Dubai's preeminent companies, including subsidiaries of Dubai World.
In that climate of criticism over how Dubai financed its boom years, doubts have emerged over whether Abu Dhabi would come to the city's rescue.
"With regards to Nakheel, Abu Dhabi does not seem to be willing to throw good money after bad," said Eckart Woertz, an economist with the Gulf Research Center, based in Dubai. Investors will be looking for signs of inter-state solidarity, and Abu Dhabi's generosity, during the UAE's National Day celebrations on Dec. 2.
Hani Sabra, a political risk analyst with the Eurasia Group, says Abu Dhabi will more likely than not come through with assistance.
"There is very little chance that Abu Dhabi will allow Dubai to suffer a total collapse," Sabra wrote on Sunday. "There nevertheless remains an appreciable risk...Dubai World will default. If indeed this is the case, it is most likely based on Abu Dhabi's appraisal that the size of Dubai's liabilities are too large to service fully."
On Monday, Dubai's government announced it would not back up Dubai World's debt, raising the scepter of a potential default.
As Sabra and others point out, any help that might come from Abu Dhabi will come at a price. Most likely, it would mean a continued strengthening of federal powers, dominated by Abu Dhabi, at the expense of Dubai's autonomy.
Some analysts predict Abu Dhabi would use its increased leverage to pull Dubai away from Iran. Dubai has close ties and commercial relations with the Islamic Republic, as compared to Abu Dhabi's frosty suspicion of Iran.
Dubai's downturn has prompted changes in the city's power structure, with high-level firings that could be accelerated by last week's debt emergency. Earlier this month the emirate removed Dr. Omar Bin Sulaiman, the head of Dubai International Financial Center and a face of Dubai to investors around the world.
Last week's announcement frees Dubai's hands in making more changes, restructing its state-linked businesses and their liabilities. The changes have come suddenly and without explanation, fueling critics' concerns that Dubai has not been fully honest about the extent of its problems and how it has handled them.
The result has has been a heightened loss of confidence in Dubai's economy. Woertz of the Gulf Research Center says the debt crisis has been "a litmus test for Dubai's credibility," a test Dubai now risks of failing.