Among my many life experiences, I cannot count a moment of military service. Neither in peace nor in war did I serve.
Over the years, however, I've come to know a number of military families, including some who lost loved ones in Iraq or Afghanistan. As a result, I've come to the conclusion that there's not enough we can do to recognize the sacrifices of these folks, from the parents to the spouses to the service members themselves.
Looking for financial advice? Click here to send David your questions and they might end up as a topic for his next column.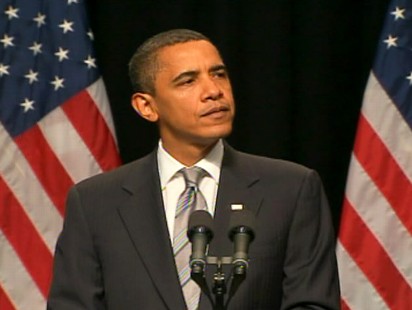 Quite frankly, it sometimes astounds me what they have given up.
That's why I think the Post-9/11 GI Bill is one of the best things to come out of Washington in years. It's about time we came close to matching the original GI Bill that sent millions of World War II veterans to college and paved their way to the middle class.
The new GI Bill took effect Aug. 1, meaning many of its first beneficiaries will begin their academic careers in the weeks ahead. Applications for the program are being taken now by the Department of Veterans Affairs. You can also find several publications and detailed explanations for many different scenarios.
The basic benefits of the Post-9/11 GI Bill:
Tuition and fees up to a maximum of the most expensive in-state tuition at a public college or university in the given state where an eligible recipient decides to attend school.
A monthly housing allowance.
And an annual stipend of up to $1,000 for books and supplies.
These are the basic benefits for veterans who completed their military service. The benefits are somewhat different for active duty personnel, including no cap on tuition payments but an exclusion from the monthly housing allowance.
GI Bill Good at State, Private Schools
The basic eligibility requirement for the program begins with at least 90 days of active duty service beginning on or after Sept. 11, 2001. The maximum benefit kicks in at 36 months of active duty.
The 90 days of service earns 40 percent of the maximum education benefit, and the percentage increases as the service period increases until the 100 percent benefit level is reached at 36 months.
In addition, individuals may be eligible after 30 days of active-duty service if they were discharged honorably as a result of a service-connected disability. In that case, they are eligible for the maximum benefit right away.
The new GI Bill provides up to 36 months worth of full-time education benefits, allowing a veteran to earn a four-year undergraduate degree based on a nine-month academic year. But the benefits are not limited to undergraduate degrees. They also may be applied to graduate training.
Though the basic education benefits are capped at in-state tuition rates for public colleges and universities, military veterans are not limited to state higher-education institutions. They can also use them at private colleges and universities.
And more than 1,100 private schools have agreed to participate in the Department of Veterans Affairs' Yellow Ribbon Program. Under the program, the VA will provide additional tuition benefits by agreeing to match contributions made by participating schools.
For instance, suppose the highest in-state undergraduate tuition rate in a given state is $15,000 and then the school itself provides an additional $3,000 in funding to the student. The VA will match that $3,000, meaning the student will receive $21,000 in benefits instead of the $15,000. Keep in mind there are limits to how much the VA will match.
Schools that participate in the Yellow Ribbon do so voluntarily. A list of the participating schools is available on the VA's Post-9/11 GI Bill Web site.
Phil Dyer, a Towson, Md.-based financial planner and former U.S. Army officer, said one of the biggest advantages of the Post-9/11 GI Bill is the ability of active duty personnel to transfer their benefits to family members, including spouses or children.
GI Bill as a Retention Tool
"It's really a major retention tool," said Dyer, who is the deputy director of financial education for the Military Officers Association of America.
To qualify for the transfer of benefits, a service member must serve at least 10 years on active duty, Dyer said. The transferability of the education benefits may appeal to older military personnel who have already completed their educations or have children approaching college age.
The ability to help finance a child's or spouse's education with these benefits should encourage many active-duty personnel to continue serving a few extra years, he said.
Of course, as with any federal government program, there are provisions that can be difficult to follow and a few pitfalls to avoid.
One of the pitfalls involves when to transfer eligibility benefits to a family member. Dyer said at least one month of benefits must be transferred before a service member is discharged. Additional months can be added later on.
One easy way to learn more about benefits offered under the Post-9/11 GI Bill is to download a presentation produced by the Military Officers Association of America. You can also register for a webinar the organization is hosting on the topic at 12 p.m. today.
This work is the opinion of the columnist and in no way reflects the opinion of ABC News.
David McPherson is founder and principal of Four Ponds Financial Planning in Falmouth, Mass. He previously worked as a financial writer and editor for The Providence Journal in Rhode Island. He is a member of the Garrett Planning Network, whose members provide financial advice to clients on an hourly, as-needed basis. Contact McPherson at david@fourpondsfinancial.com.