For Chrysler Group LLC, the 2010 North American International Auto Show in Detroit, which opens to the public this Saturday, could not have come at a worse time.
New products and positive publicity helped Chrysler's U.S. rivals, Ford Motor Company and General Motors, earn favorable reviews among analysts at the show.
Chrysler's appearance, on the other hand, was more of a car wreck, critics said during press previews this week.
Already reeling from its worst sales in 47 years, the bailed-out company came to the show with only one new car, and that was from Lancia, a division of Italian carmaker Fiat, which now owns 20 percent of Chrysler.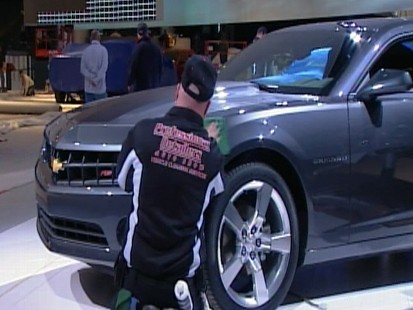 About the only other high point for Chrysler in Detroit this year was an electric version of the Fiat 500. A gasoline version of the popular European minicar will go on sale in Chrysler showrooms in the U.S. later this year.
Otherwise, Chrysler's exhibit on the convention floor is dramatically scaled back from previous years. It's even sharing space with a Masarati and a Ferrari, also part of the Fiat family.
The lack of new products, Chrysler said, was the reason they took the usual move of not holding a news conference. The company has said its new policy is not to show new cars until they are close to coming to the market. Auto insiders wondered about the company's health.
"Right now, there would be no reason to believe that the turnaround efforts are going to be successful for them based on what you saw at this show," said Karl Brauer, editor and chief of Edmunds.com. "They really needed to look more vibrant and look like they were in turnaround mode."
The show opened to the press Monday and Tuesday, but Chrysler had little to say. Despite repeated requests for an interview, Chrysler did not make anyone available to ABC News. The company cited scheduling conflicts.
In a public relations disaster, a scheduled question and answer session between television media and CEO Sergio Marchionne was canceled about 10 minutes before it was to begin. A producer for ABC station WXYZ-TV said the cancellation and lack of access during the first day of the show was "professionally discourteous."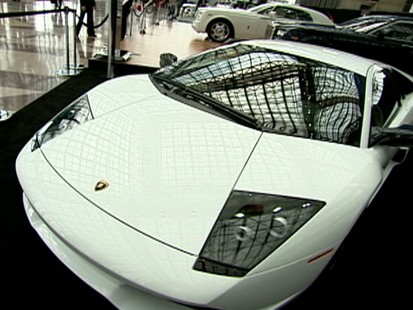 New Leadership and Ownership for Chrysler
Fiat SpA chief executive Sergio Marchionne took over Chrysler in June when the company emerged from bankruptcy. Unlike GM, President Obama's automotive task force concluded that Chrysler's only chance at survival was with a partner.
As part of Marchionne's turnaround plan, Chrysler is to launch small cars designed by Fiat in 2011 and 2012. But with sales of Chrysler brands in the tank and the company burning through cash, there is concern the automaker could go under.
"I think the big question is, will they be able to get to 2012 ... when they get to start introducing some of these exciting new Fiat-based products they've been telling us about but that they haven't shown us," said John Wolkonowicz of Global Insight Auto Group.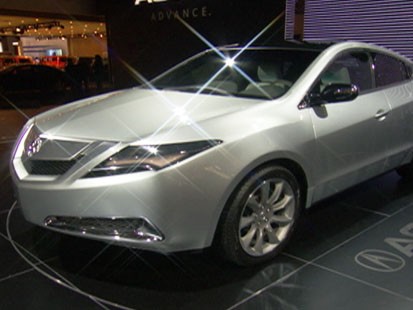 Chrysler's business plan also expects the company will break even this year and return to profitability within two years.
But those forecasts seems a bit optimistic given Chrysler's current state of the global car market, said Wolkonowicz.
"In order to fund this rather ambitious product plan that they've set forth, they're seeking a market share of 14 percent in the U.S. by 2014. That's about twice what we and other forecasters are expecting from them. So there's kind of a rather significant disconnect from them."
Marchionne told newspaper reporters Tuesday that the company would achieve its goal of breaking even by selling 1.1. million new vehicles in 2010. Chrysler sold more than 931,000 vehicles last year.
There was a small sign of hope for the company, even though 2009 was the worst sales market for new vehicles in 27 years. Chrysler sales increased 36 percent from November to December.
One way Chrysler could boost sales this year is to offer large incentives and rebates. Marchionne has reportedly said he doesn't believe slashing prices to combat falling sales helps generate profits in the long term.
New Vehicles Coming in the Next Few Years
Among the technology Chrysler is showing off in its exhibit in Detroit this year, the Fiat 500 will reportedly have more than 5,000 lithium-ion battery cells and operate on a regenerative braking system that allows it to travel a total of 150 miles on a single charge. A television in cars is not new, but the idea of 20 channels of live programming is. FLO TV allows customers to get ESPN, Fox News, MSNBC, Comedy Central and more.
The first Fiat brand car to be sold at Chrysler dealerships will be a gasoline version of the Fiat 500. But no other cars are headed to the U.S. this year, so the company will have to continue pushing it's struggling brands.
"I think that Fiat has every intent to save Chrysler and to turn Chrysler into a profitable enterprise, but competition in this industry is extremely aggressive right now," said Wolkonowicz. "It's going to be an uphill fight."