— -- Want an iPhone X today? Good luck, unless you staked out a spot at an Apple store.
Long lines -- some snaking for blocks -- of Apple enthusiasts are greeting Apple store employees this morning. The iPhone X (pronounced "ten") officially hits store shelves today, though customers willing to wake up early on Oct. 27 were able to preorder the smartphone, which starts at $999 and features an all-new 5.8-inch super retina display with OLED screen and facial-recognition technology.
Tech analyst Jan Dawson of Jackdaw Research said he expects every iPhone X that's available today will sell out. But it won't be the tech giant's bestselling model.
"It's sharing the lineup with the iPhone 8 and 8 Plus and they'll take a decent amount of share of sales this year, too," he said this morning in an email to ABC News.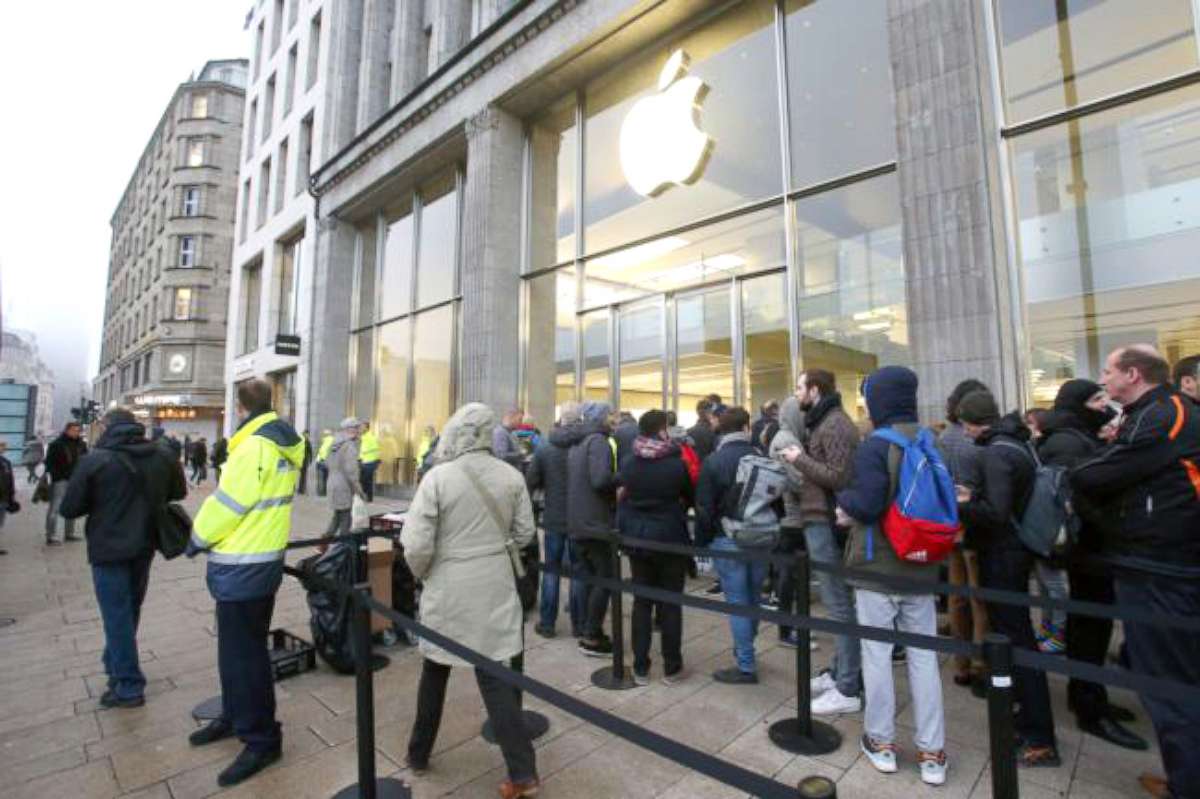 Apple CEO Tim Cook would not reveal how many iPhone Xs were preordered last month but he said Thursday in the company's fourth-quarter earnings telephone call that preorders were "very strong."
Brian White, an analyst with Drexel Hamilton, wrote in a recent research report that the iPhone X has taken the "iPhone franchise to a whole new level ... pushing the company deep into the ultra-luxurysmartphone market with the highest priced iPhone in the company's history. We believe the iPhone X will become the new status symbol in the smartphone world."
White, like Dawson, believes the iPhone X will sell out, and the hype will only get bigger.
"It's a game changer," he told ABC News. "Once people see their friends buying this," they'll want one, too, he said, adding, "Demand is very strong and will continue until 2018."
As for those willing to wait in the dark to buy an iPhone X? It's a tradition for some Apple fans to spend hours -- if not days -- outside a store for the honor of being one of the first customers on launch day, White said.
Others, however, may not even realize the iPhone X was available for sale online.
"The online system is so flawless and easy to use," White said.
Robert Fine, founder and publisher of VR Voice, an online site that covers virtual and augmented-reality industry ecosystems, said the iPhone X will likely be one of the must-have gifts this holiday season.
"It will be as hard to find as a Cabbage Patch doll was in the '80s," he told ABC News.
For customers who will inevitably walk away empty-handed, fear not: Production of the iPhone X is increasing every week and the company is going to get as many iPhone Xs to customers as quickly as possible, Cook said.