— -- Egg supplies hit by the Avian flu have led to a widespread shortage with some egg producers and a jump in prices in parts of the country.
H-E-B grocery chain, based in Texas, said that it's still facing a "temporary disruption" in its egg supply due to the "Avian Influenza," which has affected as many as 40 million birds and prompted four states to declare a state of emergency in recent weeks.
"Our goal is to hold prices as low as possible and level out the volatility in the egg market for our customers," Dya C. Campos, H-E-B director, public affairs, told ABC News today. "Posting limits on the purchase of eggs is a proactive move to keep prices low and availability strong for Texas families."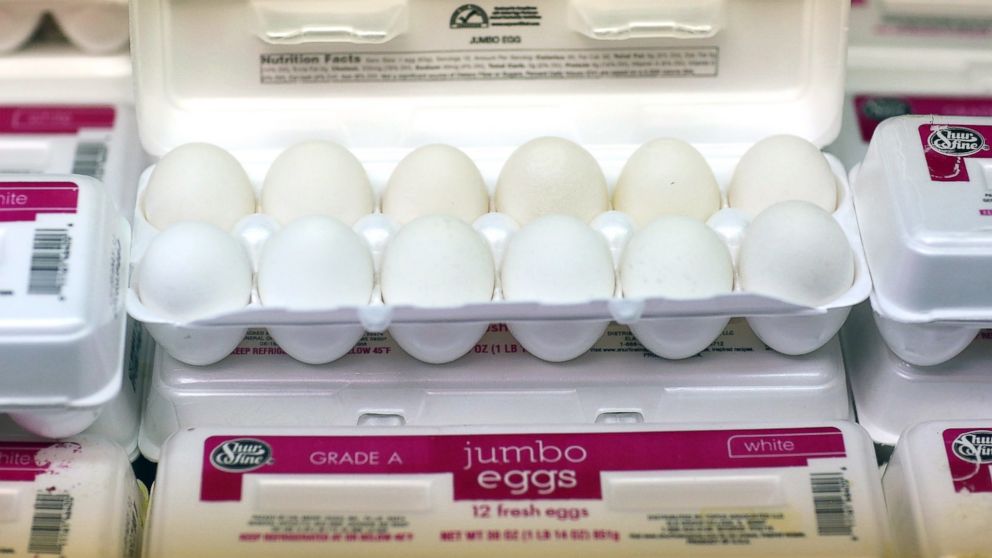 In a statement on Thursday that explained its customer limit to three cartons per purchase, the company said the "temporary constriction in the U.S. market has caused an increase in price and shortage in availability of eggs." The company has 300 stores in Texas, but Campos said its stores in Mexico have not been impacted.
The biggest fast food chain McDonald's also said one of its egg suppliers was impacted by the Avian flu "despite their taking appropriate precautions."
But McDonald's spokeswoman Lisa McComb said its restaurants and 27 million customers have not been impacted because it is using its regular suppliers and its "contingency plans are always in place."
"We do not anticipate an impact to our ability to supply eggs to our restaurants and serve our customers," the company added.
The price of "Midwest Large White" eggs delivered to the store door increased 120 percent to $2.62 a dozen on May 29 and has remained at that level from $1.19 a dozen on May 1, according to research firm Urner Barry.
Another burger chain, Whataburger, had limited the hours in which it served breakfast due to the egg problem, though the company is still only limiting the hours in which egg dishes are served between 5 a.m. to 11 a.m.
"We've been working hard to build up our egg supply and we're pleased to announce that Whataburger breakfast hours are back to 11pm-11am," the company's latest statement reads. "However, there is still an egg shortage and eggs will only be served between 5am-11am. We thank our customers for their patience."
There are more than 780 Whataburger restaurants in 10 states from Arizona to Florida.
Chad Gregory, president and CEO of United Egg Producers said the Avian flu has been "devastating to the U.S. egg farming community."
"While we now know there are likely to be some short-term price impacts as a result, egg farmers are working to provide consumers with a steady supply of safe, affordable eggs," Gregory said in a statement.