Blue Origin, Jeff Bezos unveils plans for space colonization
"It's time to go back to the moon, this time to stay."
Billionaire Jeff Bezos announced his plans for space colonization on Thursday, starting with the moon.
The world's richest man revealed the plans for the secretive project from his spaceflight company, Blue Origin, and announced his plan to create the building blocks for interplanetary travel and settlement.
"We're going to build a road to space," Bezos said at a press conference in Washington, D.C., Thursday afternoon, adding that he doesn't know how the colonies would be built but there are "certain gates, certain precursors" that would need to be established to ultimately meet that goal and Blue Origin was going to lead the way.
One key piece of infrastructure is "Blue Moon," the company's lunar lander, which has been in the works for three years, a jeans and blazer-clad Bezos said.
"It's time to go back to the moon, this time to stay," Bezos said, as a part of a rambling, long-winded talk about space, which planets are best (Earth), and comparing Amazon Prime deliveries to space payloads.
The Amazon founder was referring to comments by Vice President Mike Pence, who said it is the mission of the United States to return Americans to space in the next five years.
'It's time to go back to the moon, this time to stay.'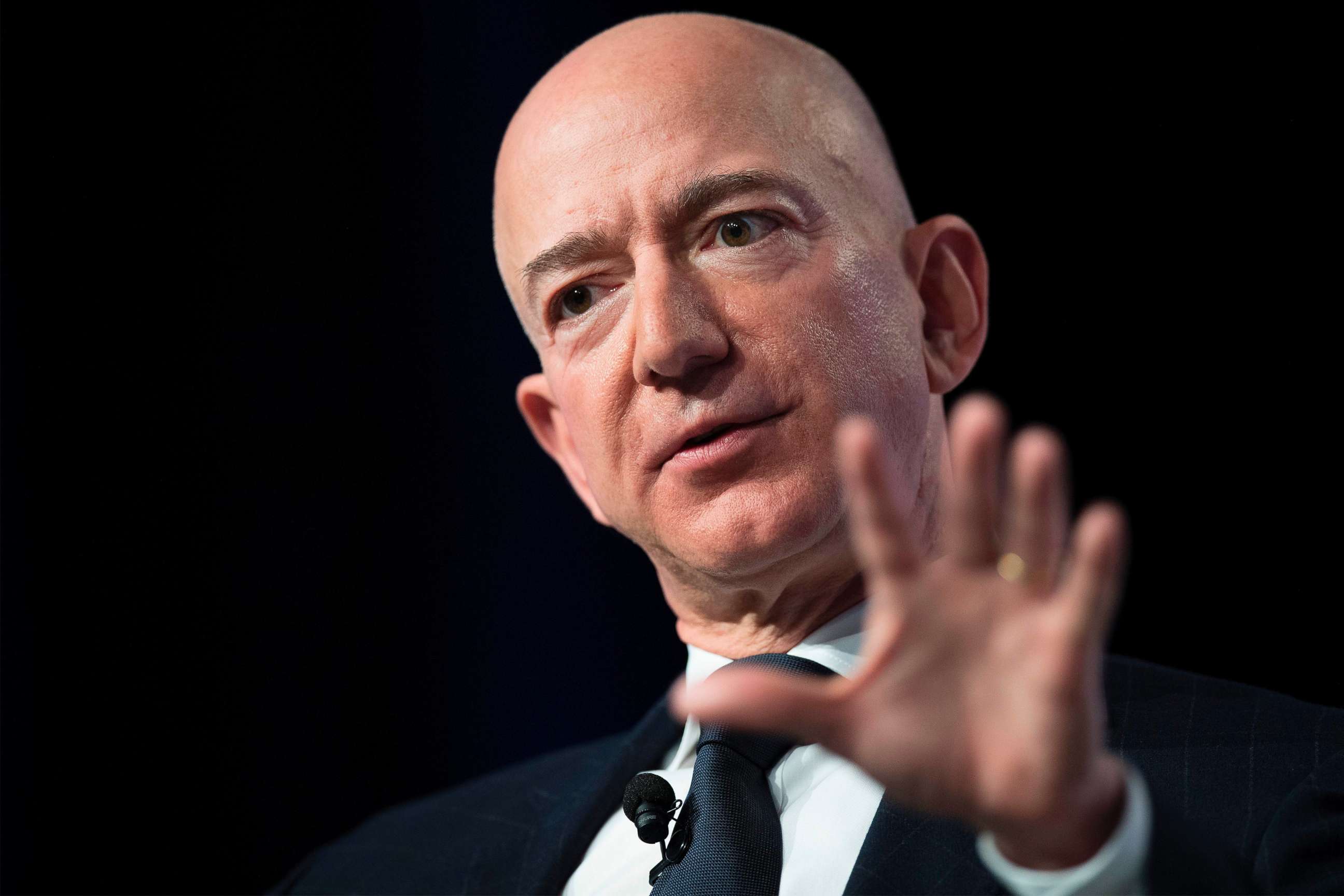 Despite repeatedly praising Earth as "the best planet," Bezos identified pressing problems such as hunger, poverty, pollution and rampant energy use -- and said he intends to focus on finding solutions for long-range problems before they become "urgent problems."
His inspiration? American physicist Gerard O'Neill, who became interested in the idea of space colonization in 1969.
Bezos extolled his belief in the idea that humans could live in environments that were ideal and create colonies where heavy industry can be carried out without subjecting the earth to atmospheric pollution. He also did refer to coming back to Earth.
'Earth is the best planet. It is not even close. Don't even get me started on Venus'
"Earth is the best planet. It is not even close. Don't even get me started on Venus," Bezos said.
The Amazon founder identified two initial goals that Blue Origin would focus on: a radical reduction in launch costs and establishing resources for space. Like Elon Musk's SpaceX, Blue Origin has focused on reusable rockets.
Blue Origin would begin by sending human's into space in 2019 on New Shepard -- a suborbital vehicle designed for space tourism -- which uses liquid hydrogen, an incredibly efficient fuel source.
"We're going to be flying humans in New Shepherd this year," Bezos said.