Candy Maker Mars Adding GMO Labeling to Its Products
M&Ms and Skittles have labels indicating genetically modified organisms.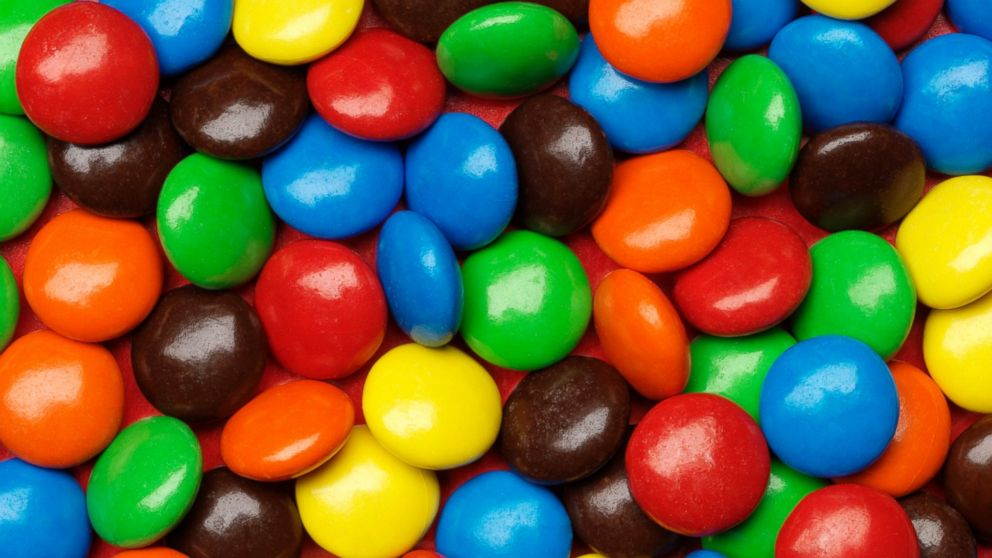 — -- In such small print that it's easy to miss, Mars has started to include the labeling of genetically modified organisms (GMO) on its candy and chocolate packaging.
The words, "Partially produced with genetic engineering," are printed on the back of M&M bags. You can also find GMO labels on Mars' 75th anniversary M&Ms, peanut M&Ms, Skittles, Lifesavers and Wrigley gum.
The new labels are in response to a law in Vermont, enacted in 2014, that will require labels on food products that contain genetically-engineered ingredients starting July 1.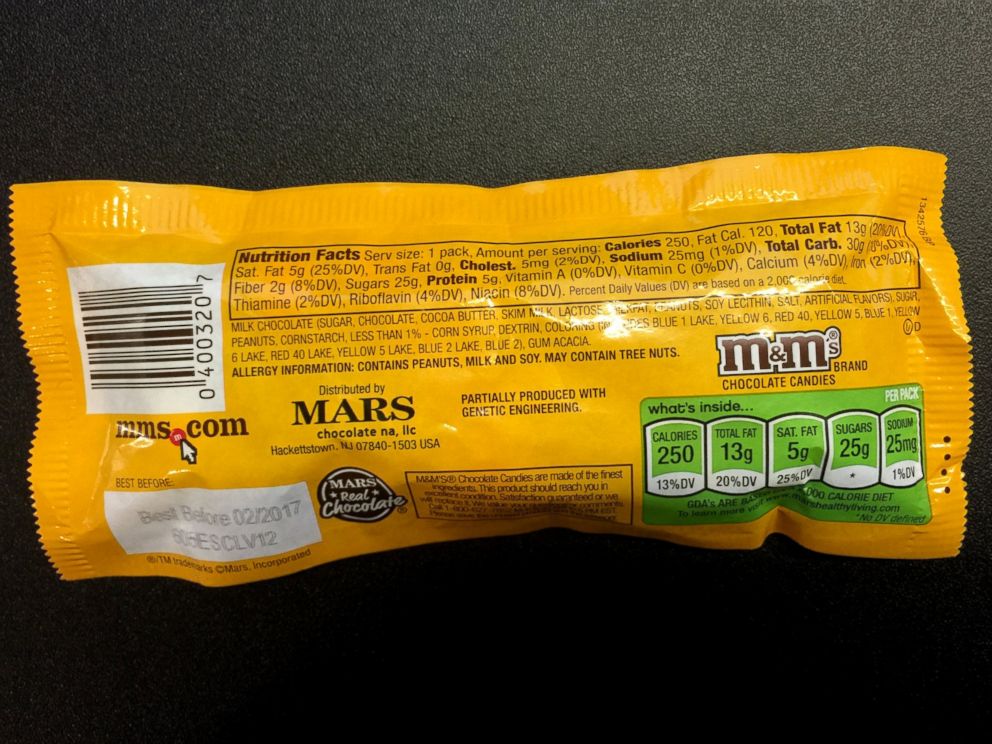 "In terms of timing, we are currently working to amend the labeling of our U.S. products to comply with the Vermont law," a Mars spokesman said. "Given the size and complexity of our supply chain, GMO-labeled products will appear on store shelves at different times."
According to a statement on its website, Mars says "we not only ensure the safety of all raw materials in our products, we're also committed to being transparent with our consumers so they can understand what's in the products they love."
On Friday, General Mills announced that consumers will begin seeing Vermont-mandated language on all impacted products, and they can go to www.generalmills.com/ask to check GMO ingredient information for hundreds of its U.S. products.
"All sides of this debate, 20 years of research, and every major health and safety agency in the world agree that GMOs are not a health or safety concern," General Mills' U.S. retail chief operating officer Jeff Harmening wrote on the company website. "At the same time, we know that some consumers are interested in knowing which products contain GMO ingredients."
Vermont's law is backed by The Vermont Food Fight Fund, in collaboration with local groups. The Vermont Food Fight Fund was established by that state's legislature to support this first-in-the-nation GMO labeling law, including its defense of any lawsuits that may be filed.
"Consumers have a right to know what's in the food we eat and feed our children, including whether food is genetically engineered," the group's website states. "Labeling of GE [genetically engineered] foods will make it possible to identify and track any adverse health reactions that may occur as a result of consuming GE foods."
Food companies are increasingly responding to consumer demands by removing artificial colors and flavorings from popular products or choosing organic or non-GMO ingredients. Last year, General Mills announced it was removing all artificial colors and flavors from its entire line of cereals. Kraft recently made a similar move with its macaroni and cheese boxes. But food companies are fighting what they say could become a "patchwork" of food labeling requirements when it comes to GMOs.
The Grocery Manufacturers Association, Snack Food Association, International Dairy Foods Association and National Association of Manufacturers filed a lawsuit in federal court challenging Vermont's law as unconstitutional. The association requested that the law be blocked until the case is resolved, which was denied; the association has filed an appeal with the Second Circuit Court of Appeals.
"Vermont's fast-approaching labeling mandate is forcing food companies to make costly decisions on how to comply by the July 1 effective date or face severe fines of $1,000 a day per item," according to a statement from the Grocery Manufacturers Association. "GMA member companies are individually deciding how they will comply with the Vermont law, as the coalition of food manufacturers, retailers and agriculture groups continue to push for passage of the federal bill that would protect consumers, farmers and small businesses from a costly patchwork of state labeling laws."
Last week, the U.S. Senate voted against advancing a bill that would have blocked Vermont's law. In response, Vermont Gov. Peter Shumlin said, "Vermont will continue to fight to implement our law on July 1 and give consumers the right they are demanding."