Why So Many Companies Are Interested in Buying Yahoo
Yahoo extended its deadline for bids until April 18.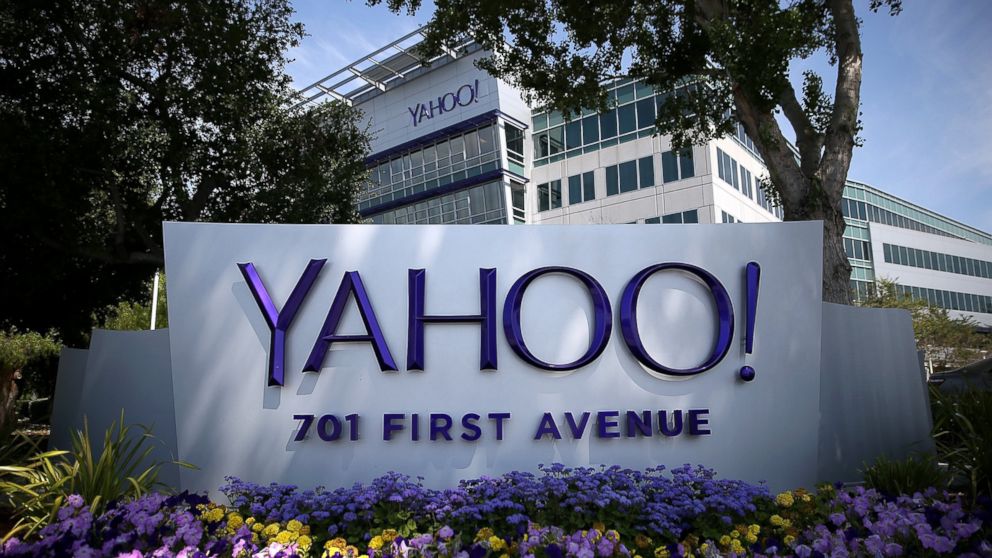 — -- The companies bidding for Yahoo's assets are as diverse as its businesses, underscoring why it's difficult to put a price tag on the 21-year-old tech company.
The latest potential suitor for Yahoo's assets is British news media company The Daily Mail. Interested parties have until April 18 to make an offer, according to The Wall Street Journal, and nearly 40 companies have already or are planning to submit offers.
A spokesman for The Daily Mail confirmed that the company was exploring a bid for Yahoo with other potential bidders and said "discussions are at a very early stage and there is no certainty that any transaction will take place." The spokesman declined to comment further.
Last year, Yahoo said it was considering separating its businesses for tax purposes (with the exclusion of its stake in Chinese e-commerce company Alibaba). Then on Feb. 19, Yahoo said that it was exploring "strategic alternatives," such as a sale of assets. Last month, activist investor Starboard Value LP said it intended to nominate nine new members to Yahoo's board at Yahoo's annual shareholder meeting this summer. Starboard Value LP did not respond to a request for comment.
Yahoo's possible sale stems from its continued struggle in its search and display divisions. In February, the company reported a "disappointing" 2016 outlook, implying "yet another transition year for Yahoo at a time when investors' patience has largely run out," Cantor Fitzgerald analyst Youssef Squali recently wrote in a note to clients.
In February Yahoo shut down several of its digital magazines, an initiative spearheaded by CEO Marissa Mayer that was supposed to bring in new advertisers and give cache to the company. Mayer spent lavishly to bring in top talent to lead these digital mag efforts.
"On our recent earnings call, Yahoo outlined out a plan to simplify our business and focus our effort on our four most successful content areas – News, Sports, Finance and Lifestyle. To that end, today we will begin phasing out the following Digital Magazines: Yahoo Food, Yahoo Health, Yahoo Parenting, Yahoo Makers, Yahoo Travel, Yahoo Autos and Yahoo Real Estate," Martha Nelson, Yahoo's global editor in chief, wrote on Yahoo's Tumblr page on Feb. 17.
Eric Jackson, managing director at SpringOwl Asset Management and a vocal critic of Mayer's tenure, said the bidding will "come down to a handful of players." And if the company is sold off, he doubts Mayer will stay.
"That may be the end of her chapter with the company and the buyers would choose to bring their own management," he told ABC News.
Squali estimates that Yahoo's core business is worth around $4.3 billion. Within Yahoo's core business, its most valuable asset is its user base of about a billion people, he said.
Yahoo's revenue comes from three categories: display ads (about 39 percent); search (40 percent); and "other" (21 percent), according to a research note from Raymond James. This "other" category includes royalty fees from Yahoo Japan, premium fees from photosharing site Flickr and small business web hosting fees. This also includes revenue shares for driving traffic to affiliates like Monster.com, Zillow and Match.com, according to Raymond James analysts.
Here's a closer look at Yahoo's assets:
Asian assets
Yahoo has a 15.4 percent stake in Alibaba Group, which is worth around $30 billion, and a 35 percent stake in Yahoo Japan, according to Raymond James.
Display
This includes sales of display and video ad formats on Yahoo's properties and Yahoo Display network partners. Ad sales for its "media" category, which includes the Yahoo homepage, sports and finance verticals, are "primarily in this category, according to Raymond James' most recent research note about Yahoo. Yahoo's "communications and communities" such as Yahoo Mail primarily fall in this category. Also in this category would be blogging site Tumblr, which Yahoo acquired for $1 billion in 2013. Yahoo later revealed that it wrote down its investment in Tumblr by $230 million.