— -- Texas authorities reminded consumers today to be aware and proactive when it comes to product recalls, particularly airbag recalls, as they identified the high school junior recently killed by a recalled Takata airbag inflator that ruptured after a minor car crash.
Sheriff Troy Nehls said today that on March 31, Huma Hanif, 17, rear-ended another car that was stopped on the roadway. He said during a news conference that Hanif had been killed by blunt force trauma to the right neck area after metal pieces from the inflator tore through the airbag.
"A piece of the metal fragment was found lodged in her neck," Nehls said. "The metal fragment came from the airbag. The airbag inflator ruptured, causing the metal fragment to be forced through the airbag, striking Ms. Hanif."
The National Highway Traffic Safety Administration confirmed in a statement that Hanif was the "10th U.S. fatality tied to ruptures of Takata airbag inflators and 11th confirmed worldwide."
The cause of the crash was failure to control speed but Nehls said the vehicle's speed was not a factor in the crash. He also said authorities had ruled out the use of a cellphone or other electronic device during the accident.
Nehls said the 2002 Honda Civic that Hanif was driving had a recall on the airbag.
"Our message today is to re-engage the community, bringing awareness to vehicle recalls, specifically airbag recalls," he said.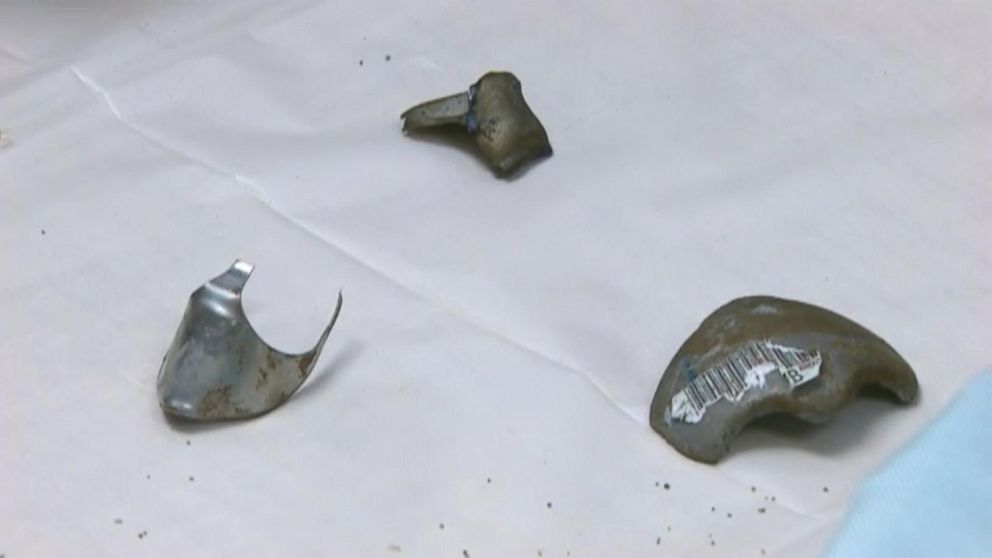 During the news conference, authorities displayed the blood-stained and punctured airbag that had been removed from Hanif's car as well as several metal pieces.
"There are five holes that are in this airbag, some caused by actual penetration of the metal and some caused by the heat of the metal that was generated with the explosion as the airbag ignited and came out of the windshield," Deputy Danny Beckworth said during the news conference.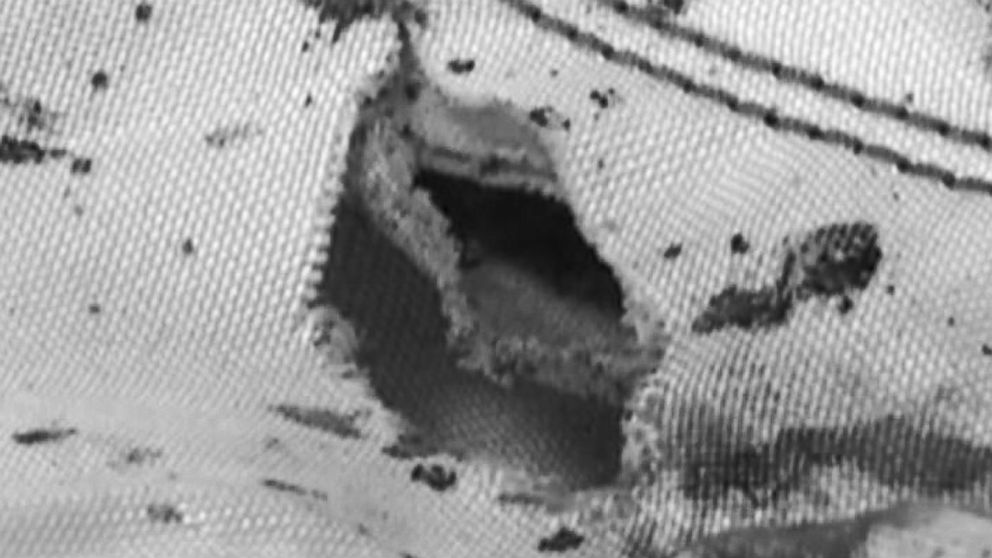 Rudy Torres, a witness to the accident March 31, told ABC13 that he saw Hanif exit the vehicle after the crash, which he described as a "fender-bender."
"She actually got out of the car, took a step and fell, collapsed," Torres said. "She had a deep laceration on the side of her throat."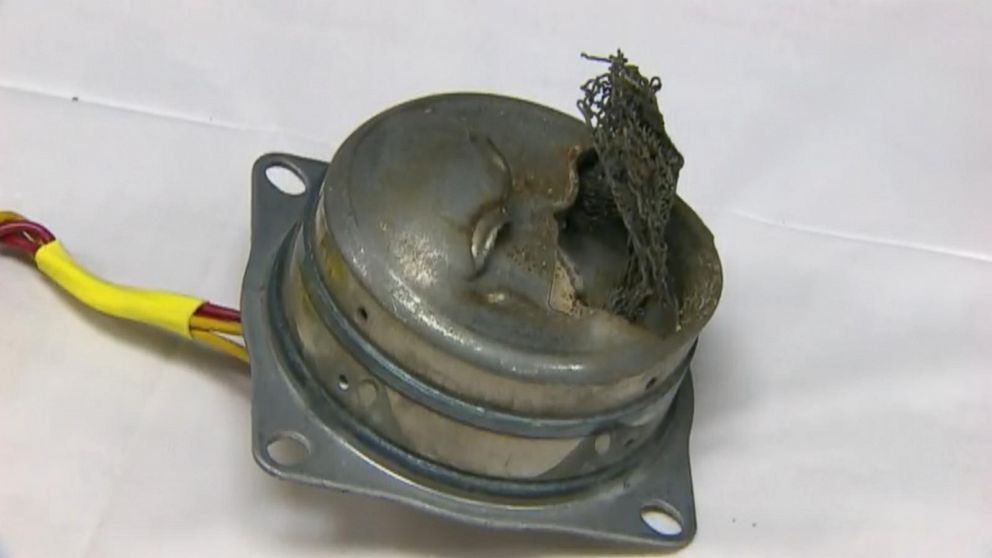 In a statement, Takata said: "Our heartfelt condolences go out to the driver's family in light of this tragic death. Takata is deeply sorry for all fatalities and injuries that have occurred in any case where a Takata airbag inflator has failed to deploy as intended. Takata continues to support all actions that advance vehicle safety and is in constant and close coordination with NHTSA to enhance consumer awareness."
During the news conference, Huma's brother Faizan Hanif said that neither he nor his family had received a recall notice in the mail regarding the vehicle's airbag.
"My family is going through a lot," he said. "Pray for my sister and my family."
However, in a statement provided to ABC News, Honda said that it had sent "multiple notices" to the current registered owner of the car, but the repair was never completed, according to its records.
Honda also said that its records did not show any service visits by the vehicle to its authorized dealers and that to its knowledge, the car had not been on a waiting list. The company said it currently has sufficient supplies of replacements to repair this vehicle.
"Our thoughts and deepest sympathies are with the family of the driver during this difficult time," the carmaker said. "Honda has shared all available vehicle history information collected to date with NHTSA and will continue to cooperate with NHTSA throughout the process of investigating this crash. Since 2011, the vehicle involved in this crash has been included in multiple recalls and a market campaign. Multiple mailed recall notices were sent over the course of several years to registered owners of this vehicle, including the current registered owner. Our records indicate that the recall repair was never completed."
About 28 million passenger- and driver-side airbag inflators manufactured by Takata have been recalled after automakers discovered the inflators were prone to rupture, spraying metal shrapnel into the cab. According to Safercar.gov, more than 7.5 million passenger- and driver-side airbags have been repaired as of March 11, 2016.
The recall, the largest in U.S. history, affects about 24 million vehicles. To see if your car is affected, visit safercar.gov.
American Honda continues to urge owners of Honda and Acura vehicles affected by the Takata airbag inflator recalls to get their vehicles repaired at authorized dealers as soon as possible. Vehicle owners can check their vehicles' recall status at www.recalls.honda.com for Honda owners or www.recalls.acura.com for Acura owners or by calling their authorized dealer.