— -- Some shoppers will do anything for a good deal.
As early as Thanksgiving, customers were battling for discounted electronics and Christmas gifts. Shoppers have been camped outside of big box stores for days waiting for the doors to open, while others woke at the crack of dawn today to hit the shops.
The Black Friday madness has even spread to the U.K., where shoppers in London were spotted attacking each other earlier today over discounted television sets at an Asda superstore.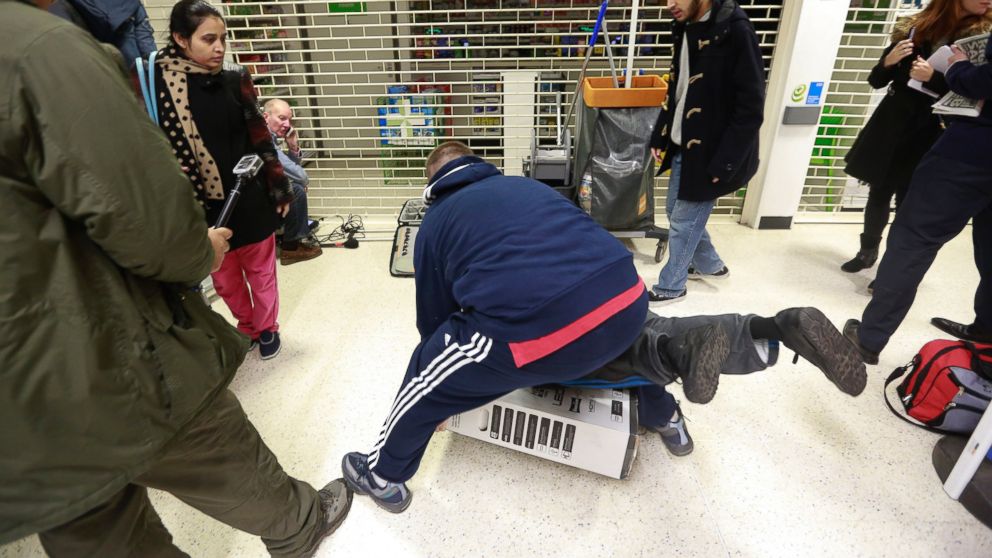 Another group of women brawled over underwear and lingerie at a U.K. Victoria's Secret, according to this YouTube video:
Four women got into a fight at Kohl's in Tustin, California, during Black Friday shopping around 1 a.m. today, KABC reported. Two women were arrested and one victim was taken to the hospital, according to the station.
Police were called to a Houston Walmart today after shoppers began to fight over TVs, ABC's Houston station KTRK reported.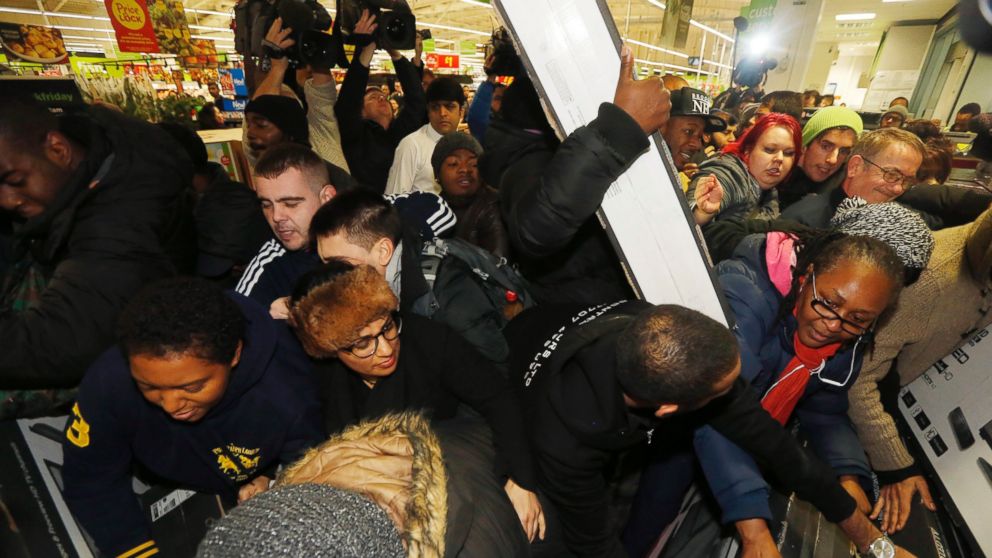 Not everyone in the crowds was shopping. Black Friday protesters stormed into a New York City Macy's today before marching north to Times Square.