Crocs Inc. has received a $200 million bailout from a private equity company with the hope of reviving the once hugely-popular shoe company.
The new investor, Blackstone Group, hopes Crocs will close some U.S. stores, expand in Asia and offer new products, the Wall Street Journal reported.
The company has already introduced high heels and other types of shoes, but they have not been as popular as their light-weight clogs that the company says "discourages" sweating. The company says its "Croslite" material is neither plastic nor rubber.
As part of the deal, Blackstone Group is getting a 13 percent ownership in the company in preferred stock and two seats on the board of the publicly-traded shoe and accessories company. Meanwhile Crocs chief executive John McCarvel is retiring and giving up his board seat around the end of April.
Read More: Crocs CEO Leaving as Blackstone Invests $200M
On Monday, shares of Crocs Inc. surged more than 20 percent to $16.03 mid-day, but still well below its highs of $60 around 2007, a year after the company went public.
Crocs did not respond to a request for comment.
Here are some Crocs products that the company is peddling for the whole family, including two design patents the company submitted to the U.S. Patent and Trademark Office this month: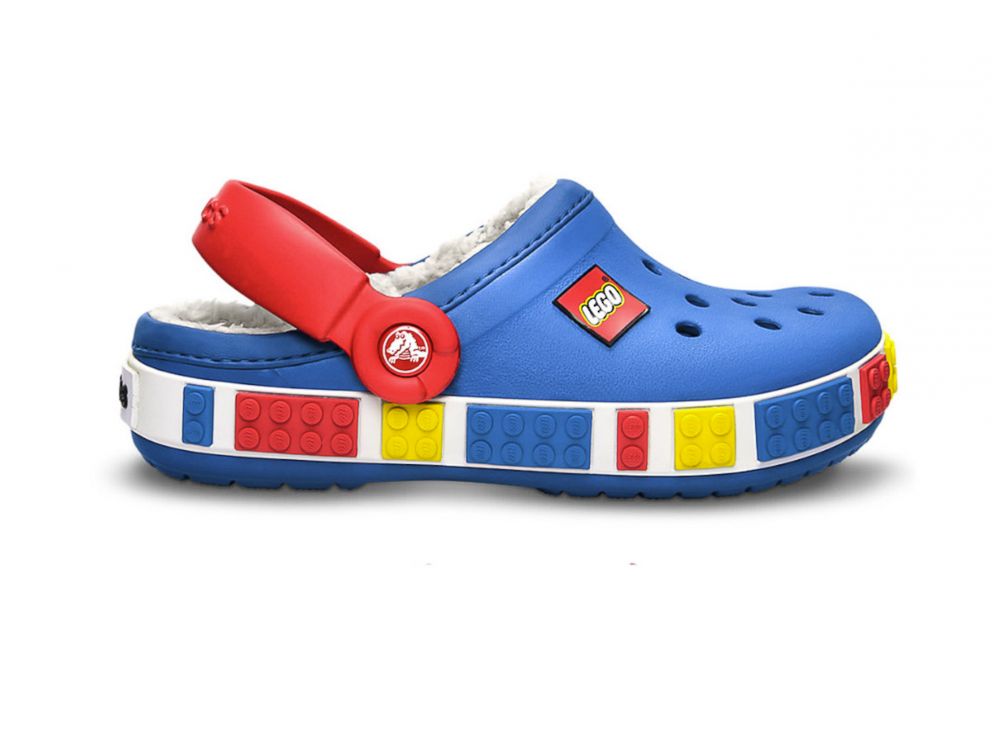 Kids' Crocband LEGO Mammoth Clog: $29.99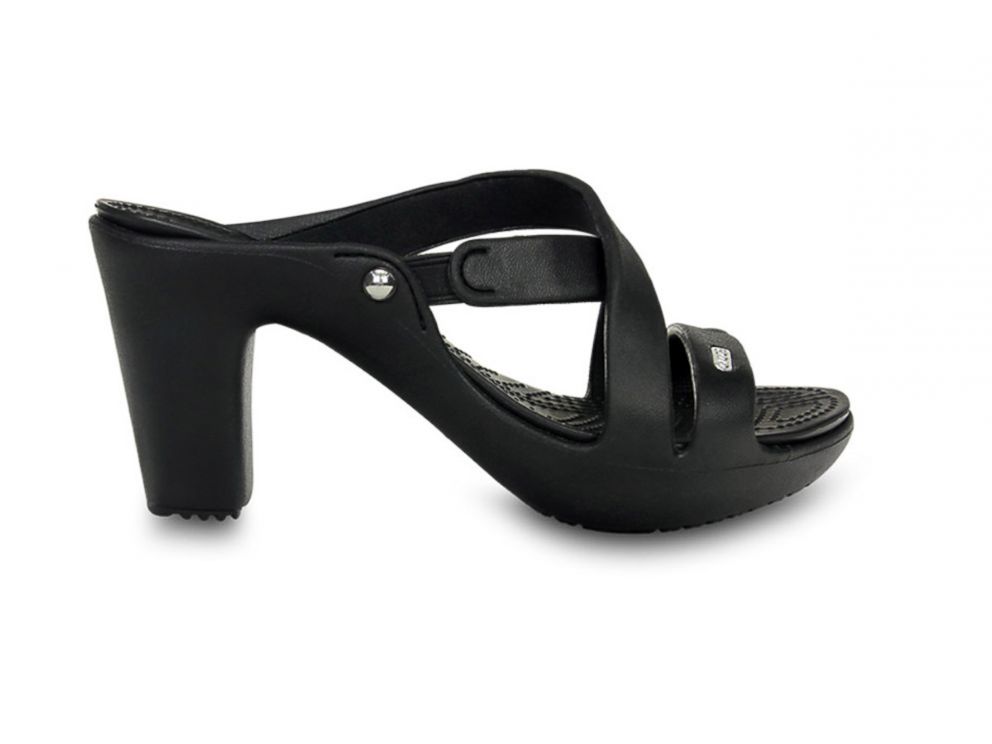 Women's Cyprus IV Heel: $49.99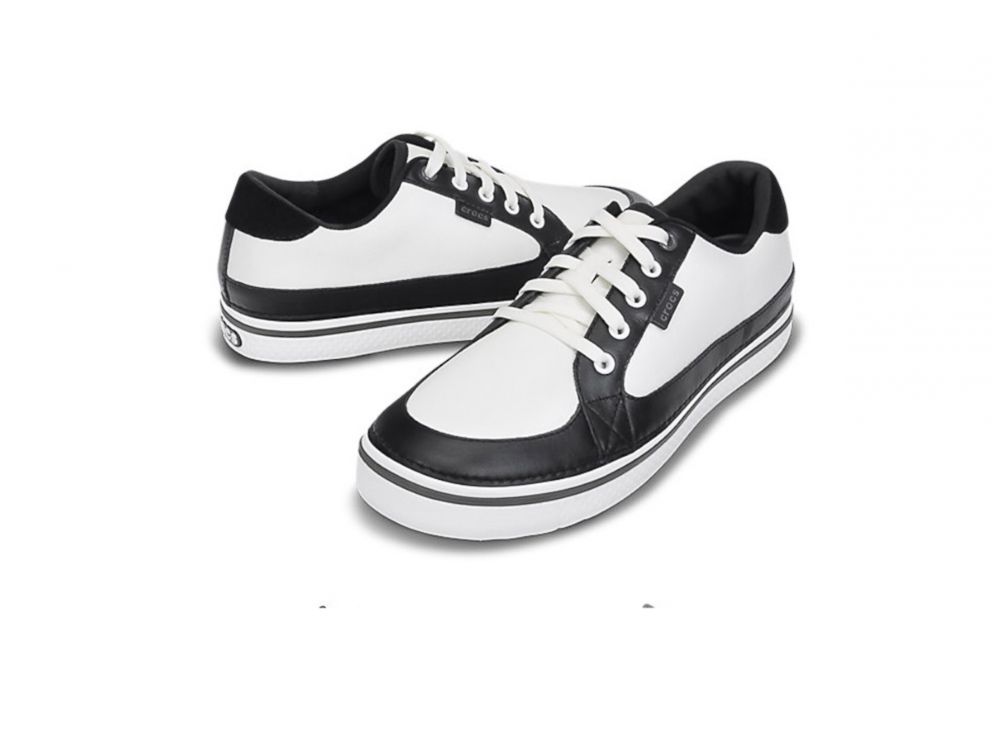 Men's Bradyn Golf Shoe: $49.99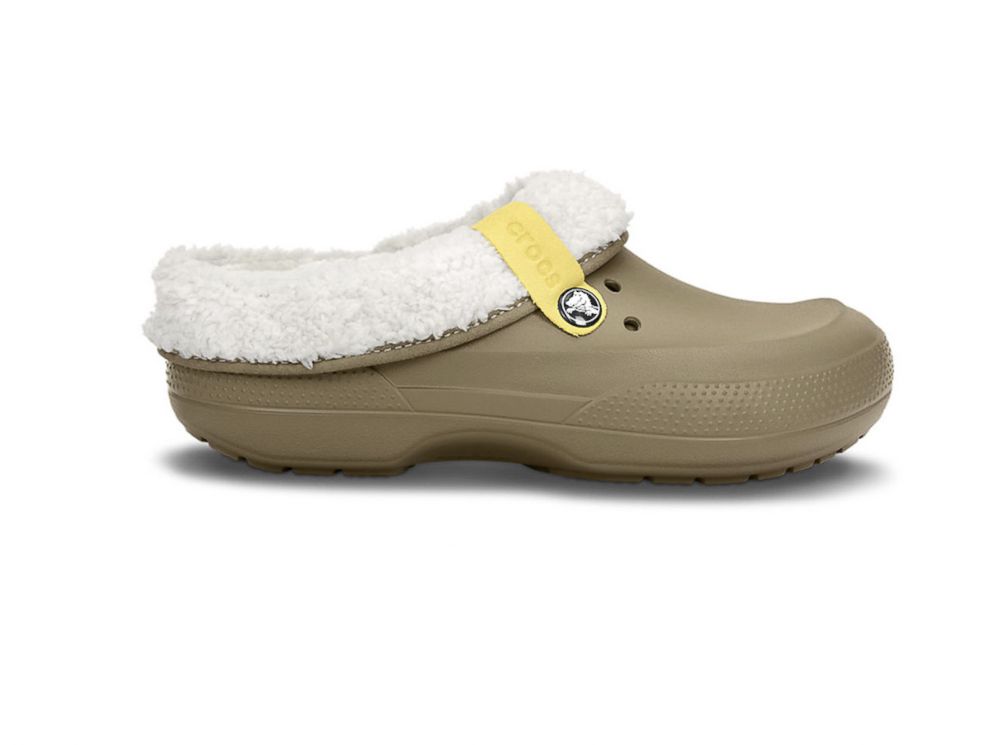 Blitzen II Clog: $29.99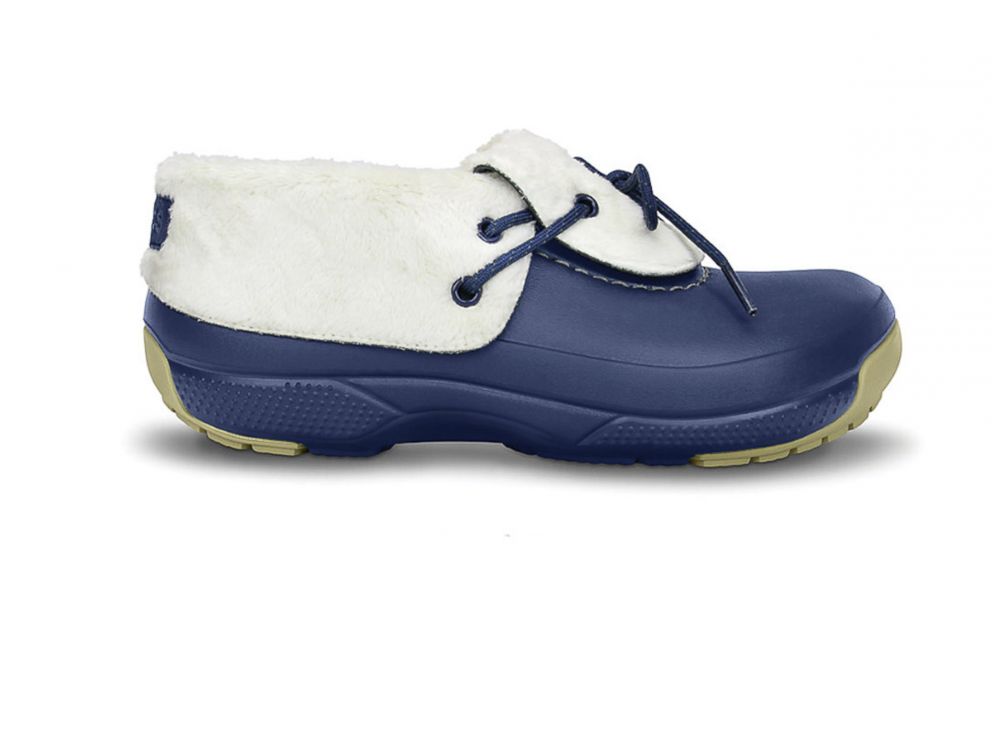 Blitzen Convertible Winter Shoe: $24.99
The convertible shoe's description states: "You can wear the Blitzen Convertible two ways — folded down or turned up. The warm fleece lining feels good all year-round. And then you can flip the liner up, giving you more of a 'bootie' style, with more coverage and warmth above the ankle."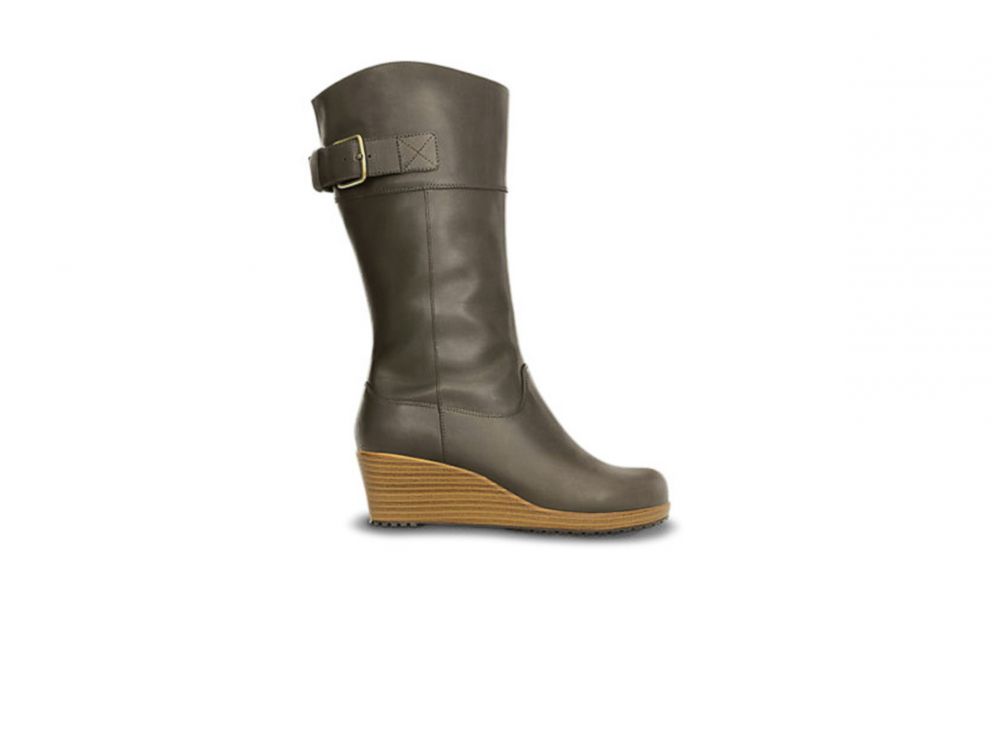 Don't worry: these boots include Crocs' Croslite material in the footbed of these boots. Women's A-leigh Leather Boot: $59.99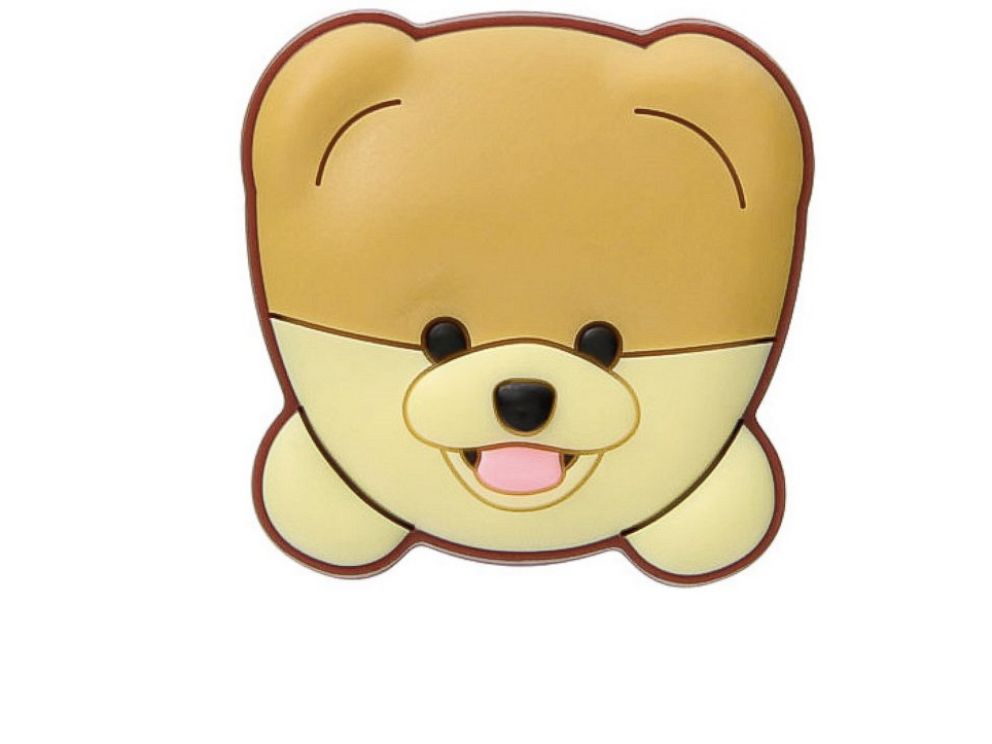 Crocs "jibbitz" are shoe charms that you can attach to the holes in your shoes. These "Boo the Dog" jibbitz are $2.99.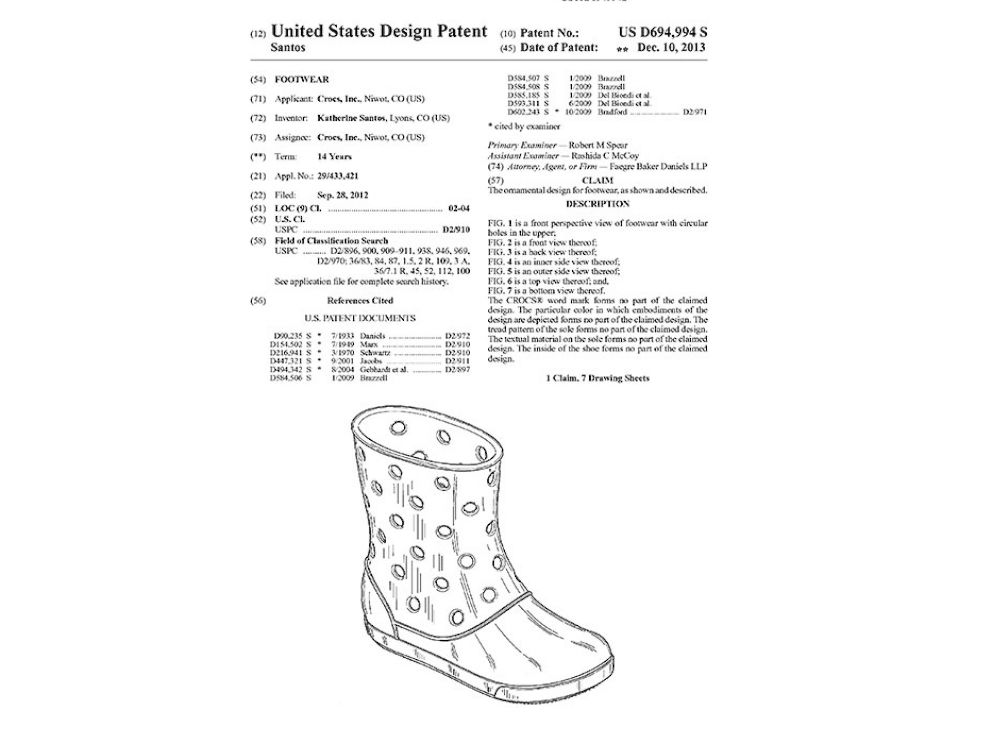 This design patent was submitted to the U.S. Patent and Trademark Office with a date of Dec. 10, 2013. The image appears to be a rain boot with Crocs' signature holes throughout the sides.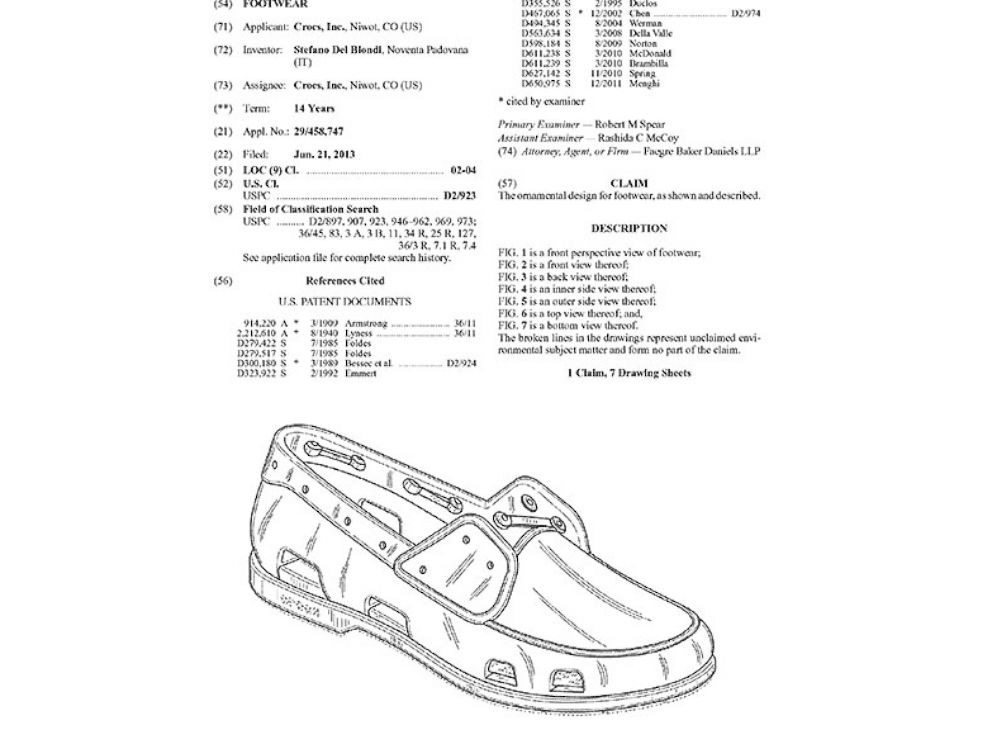 This design patent was submitted also with a date of Dec. 10, 2013. The image appears to show a loafer.