HiDine.com Matches Women By Their Food Preferences, Men With the Bill
A new dating site takes old-fashioned rules seriously.
December 4, 2013, 7:56 AM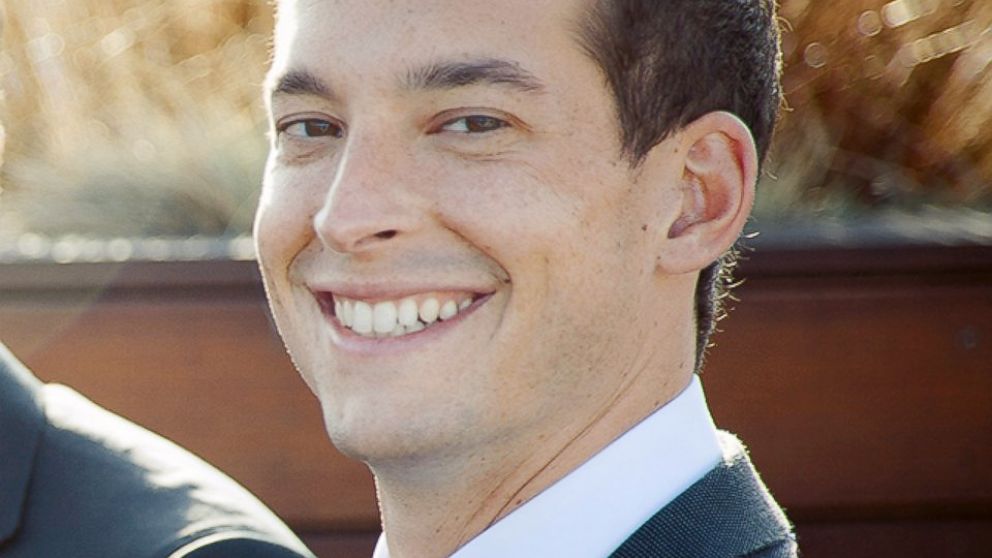 Dec. 4, 2013 — -- Kyle McGinnis of Los Angeles doesn't necessarily consider himself an "old-fashioned" guy, but he admits that he prefers to pay for the first date.
"I don't think it's wrong for a girl to expect this kind of treatment," McGinnis, a former visual effects technical director, said.
Hence, the 28-year-old conceived of HiDine.com, a dating site that allows women to post their favorite restaurants and allows men to offer dates via those restaurants and cuisines, of course with the men picking up the checks.
The website's tagline: "The dating site for food lovers where women are taken out to their favorite restaurants."
Read More: NBA Rookie Makes Millions But Can't Touch His Money
"Alternatively, [women] can browse guys based on their tastes," the website states. "Wink at them to let them know you are interested, but it is up to them to break the ice and ask you out. After that, you are both able to freely message each other to learn more."
Some chatter online has already called the site "sexist" for some of its language.
"Men pay for first dates," copy on the site explains. "You spend enough time and money on clothes, shoes, hair styling and beauty products."
Male users pay on a per date basis as the site keeps a "small matching-making fee," which is $5 on average, and users put down a deposit that is refunded after the date.
"This setup allows men to only pay when they have confirmed dates, so that they don't waste money on monthly charges like many other dating sites," McGinnis said. "That's about it - female users never pay for anything."
What about women who want to date women? Or men who want to be taken out by men? McGinnis said those users can designate in their profiles whether they want to pay for the date or be taken out.
And how any couple decides to pay for dates after the first one is up to them.
Read More: The World's 10 Richest Billionaire Bachelors
McGinnis says that the idea for the site, which came to him while he was visiting a friend in France in late August, is controversial.
"I thought it would be great to be able to quickly meet a local girl and take her to a wonderful restaurant in a foreign city," said McGinnis, who is the CEO of HiDine. "Meeting someone new and interesting, combined with fantastic food, would really enhance any traveling experience."
Especially for an early-stage startup, McGinnis said "the feedback and debate stirred from our concept has been more than we could have hoped for."
"This idea strikes a nerve with some people, from both perspectives," he said. "Some love the HiDine concept and wish our dating practices were more traditional. They believe that romance is slowly waning. Others find it sexist and outdated."
Read More: Please Pass the Tablet: Are Devices Ruining Family Dinner Conversation?
McGinnis has already attracted a global audience in online publications and while users have signed up all over the globe, he said the company is focusing on the U.S. first. The company has a staff of about 15 people.
With the help of a friend, he narrowed the concept down to a traditional date site that revolves around food, based in the "best foodie cities in the world," he said. Those cities are currently Los Angeles and New York City, but anyone in the U.S. can try to sign up. Right now the company vets applicants to find the most interesting candidates before the site's official launch in a few weeks.
"We have approved people with no photos simply on the quality of what they wrote and the information about them," he said. "We just want a great community that loves food and meeting new people."
McGinnis began building the community of users around mid-October.
"We plan to expand to some of the best food destinations in the world, and most exciting cities," he said.
McGinnis, who is single, said many women enjoy being taken out on a date, which can show that a man is interested, or takes the date "seriously."
"It's an unwritten rule," he said. "In a relationship, you have to show the other partner you're interested. This is a certain gesture that this is the type of guy you are and you're comfortable with that."