Dow Plummets Amid Global Sell-Off, Falls 1,000 Points After Opening Bell
American investors are worried about an economic slowdown and global events.
— -- The Dow fell about 1,000 points at the opening bell today amid a global sell-off and after a roller-coaster ride throughout the day was down more than 588 points at the closing bell, down more than 3.58 percent, its worst day in four years.
The Dow Jones industrial average fell more than 1,000 points in early trading, but recovered some losses during the late morning. By 3 p.m., the blue-chip index was down again about 600 points, or about 3.6 percent. The Dow's largest point decline took place on Sept. 29, 2008, when it lost 777.68 points, and its largest percentage decline was Oct. 19, 1987, when it lost 22.6 percent.
Today's loss comes on the heels of Friday's dive, when the Dow lost about 530 points -- down 3.1 percent -- at the close of New York trading that day. Shares continued to plunge today related to concerns about China's slowdown and other economic concerns.
Mark Zandi, chief economist with Moody's Analytics, said trading today has been driven by differing degrees of fear.
"Investors were panicked at the start of the day, and while they seemed to get a grip on their feelings by mid-day, they remain unsettled as the trading day ended," Zandi said. "While watching the stock market action today has been disconcerting, it has all been consistent with a garden variety stock market correction, at least so far."
Zandi added that American households with stock or retirement investments shouldn't run for the exit yet.
"Most importantly, the average investor should not panic," Zandi said. "If you are invested in stocks, you should have an investment horizon of at least four to five years and should look through any market volatility."
Investors who sold at the market bottom in 2009 would have missed out on one of the great bull markets in history, notes former vice president at Credit Suisse First Boston Darren Kisgen. Stocks are up about 180 percent since then, including today's fall.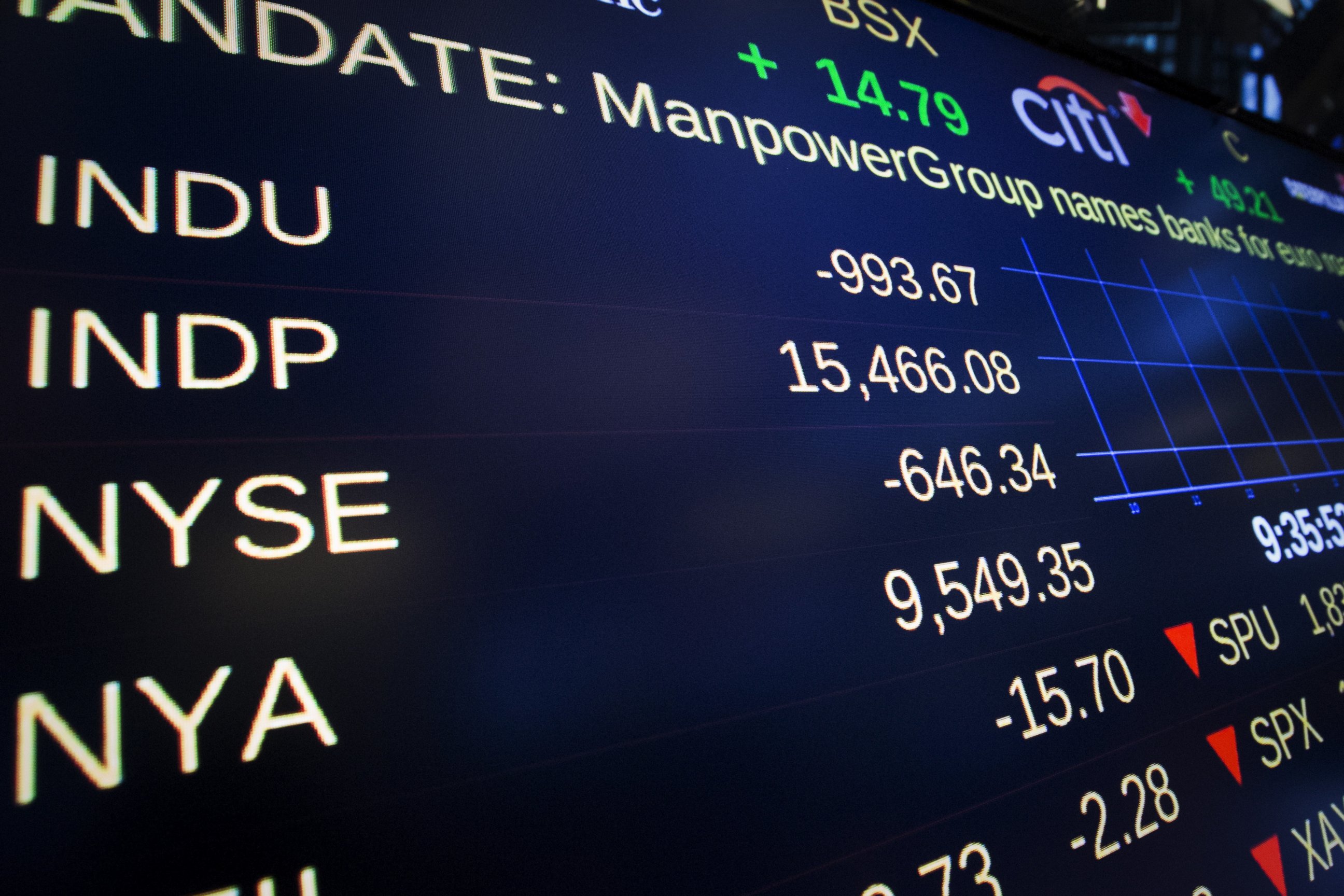 "The price of entering the market has just gotten cheaper, and the world isn't that different from what it was a week ago," Kisgen, now Boston College Carroll School of Management associate professor of finance, said. "Getting the timing right on when to enter and exit is tricky though, so most investors are best off investing for the long run and doing their best to ignore short term changes in prices."
It is always wise that an individual's stock investments are well diversified and that stock holdings represent an appropriate share of all investments, given one's investment horizon and stomach for risk, Zandi said.
While older investors with a 401(k) or another investment vehicle may be feeling anxious about their retirement, this could be an appealing time for younger investors with more an appetite for risk.
"If you are young and not invested in stocks, this may be a good time to start," Zandi said.
Zandi said the catalysts for the stock market tumble of the last couple days are the economic slowdown in the world's second-biggest economy, China, and increasing prospects for the Federal Reserve to soon begin raising interest rates.
Zandi also notes, "The stock market has come a long way over the past five years, and a significant correction isn't too surprising and is arguably even therapeutic as the market has become a bit frothy."
The sharp slide in oil prices, at six-and-a-half year lows, is also hurting market sentiment, as the outlook for energy-related companies have significantly darkened, Zandi said.
Get real-time updates as this story unfolds. To start, just "star" this story in ABC News' phone app. Download ABC News for iPhone here or ABC News for Android here.