— -- Starting today, companies using crowdfunding websites to raise money can offer stock options to donors.
More than four years after equity crowdfunding was signed into law through the 2012 JOBS Act, the Securities and Exchange Commission is permitting start-ups to offer stock in their companies to the investing public through consumer-facing websites. As of 6 a.m. ET today, companies that first file forms with the SEC are permitted to raise funds through sites like WeFunder.
Previously, securities laws only permitted "accredited investors," or those who earn at least $200,000 in income (or $300,000 with a spouse) or those who have more than $1 million in their net worth without their primary residence, to invest in early-stage start-ups.
But, the SEC warns the public that there are risks to investing -- that's one of the reasons the law took four years to be implemented.
Subsequently, the SEC is limiting how much people can invest through crowdfunding. If either your annual income or your net worth is less than $100,000, then during any 12-month period, you can invest up to the greater of either $2,000 or 5 percent of the lesser of your annual income or net worth, the SEC said. If both your annual income and your net worth are equal to or more than $100,000, then you can invest up to 10 percent of annual income or net worth, whichever is lesser, in a 12-month period.
The information that companies are required to disclose is based on the amount of money they are trying to raise. For example, start-ups raising $500,000.01 to $1 million for the first time through crowdfunding must have financial statements reviewed by an independent public accountant and the accountant's review report.
The SEC lists a number of risks about equity crowdfunding on its website, including the limited disclosure that start-ups need to share, the possibility of fraud, and the potential that the start-up will fail. In other words, you could lose your entire investment.
At least one entrepreneur who is raising funds today through WeFunder admits that equity crowdfunding isn't for everyone. Edward Damiano is president of Beta Bionics, a medical technology company in Massachusetts that is a public benefit corporation. Benefit corporations like Patagonia and Kickstarter say they place social missions ahead of the goal of maximizing profits. For Beta Bionics, that's making medical devices that serve the type 1 diabetes community. He said because the company has a social mission, crowdfunding was the ideal method to raise money among the type 1 diabetes community.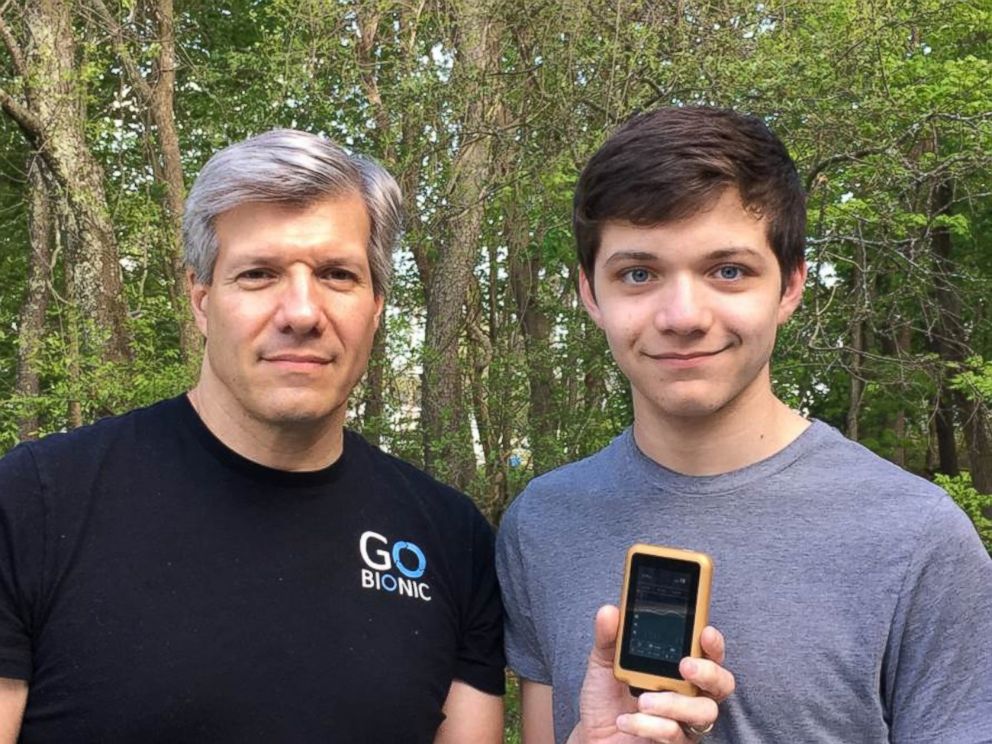 By investing in products like the company's artificial, or bionic, pancreas, investors in Beta Bionics won't necessarily get their money back, Damiano told ABC News. Damiano said the company isn't interested in being acquired by another company and has no immediate plans for an initial public offering (IPO), the two typical methods that offer payouts to investors.
"The return on your investment is that you're going to have technology for your kid or your spouse with type 1 diabetes," he said.
Mike Norman, co-founder of WeFunder, said his company hopes to spur a resurgence in entrepreneurship.
"You could say everybody's becoming an angel investor. 'Angel investor' has an element of exclusivity, but we want everyone to be able to do this," he said.
Indiegogo CEO Dave Mandelbrot said the company wanted to offer equity crowdfunding "as a means to democratize finance" when the site launched in January 2008, but securities laws wouldn't allow it at the time.
He said the company is planning to implement equity crowdfunding in its business model and hopes to make an announcement in the coming months.
Indiegogo's plan to offer equity crowdfunding is just one of the ways it's hoping to attract more entrepreneurs to its site. Last week, Indiegogo announced that it had acquired the assets of payments platform Celery, which allows start-ups to sell their final products to customers on their own websites and not just accept pre-orders.
"Equity crowdfunding is another way we want to help entrepreneurs on Indiegogo throughout the entire life cycle of their projects and businesses," he said in a statement.