I worked for an ad agency that had Burger King as a client and I've never been able to verify this story, but this is what I heard.
First, come closer to the computer. I don't want everyone to hear this -- just you.
The way I heard it, Burger King was doing some research in its company-owned stores (Burger King owns about 1,500 of its restaurants in the U.S.) and noticed a pattern of some consumers, looking at the menu board where each item was priced separately, but not approaching the counter. Upon further investigation they found these customers were trying to do mental calculations about what they could afford, adding the sandwich, fries and drink and then trying to calculate the tax so they wouldn't get up to the counter and be embarrassed. The BK fix was to bundle products into meals and make it easy for consumers to figure out the cost and see if they had enough money in their pockets.
Burger King's public relations team hasn't yet commented on the veracity of this value meal origin story. But be it urban legend or true, it makes sense -- and the research guy who told me the story is both literal and humorless, so I have no reason to doubt him.
The value meal was joined by the value menu (Wendy's is credited with this sales advancement) whereby items are value priced and put on an a la carte menu.
Now, in the wake of the worst recession since the Great Depression, fast food companies are lowering the prices of food and marketing more food for less money. Even as medical professionals across the country are breaking the glass and pulling the obesity alarm in communities everywhere, fast food companies are aggressively marketing cheaper food in a battle to maintain profit margins.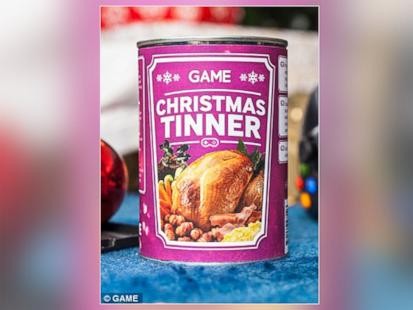 Fast Food Chains Entice With Thousand-Calorie Meals
Last week Taco Bell announced the $2 combo meal. Two bucks will buy you a taco or burrito, Doritos and a soda. This comes on the heels of Pizza Hut's $10 any-size pizzas and Denny's $4 all-you-can-eat pancakes.
There is no denying these are actually values and represent price reductions by the restaurants. But with same-store sales down for the food chains, the game is to get you into the restaurant. There you'll find, for example, IHOP's new Pancake Stackers, two pancakes with cheesecake in between, topped with a fruit compote and whipped cream. A combo meal that includes Pancake Stackers, along with eggs, bacon and hash browns, has 1,250 calories and 25 grams of fat.
KFC recently introduced a "sandwich" called the Double Down, which consists of two pieces of chicken with bacon and cheese in between. It has 540 calories and 1,380 milligrams of sodium.
If you want to get more than the daily recommended sodium in just one sandwich you'll want to find a Hardees and purchase the 2/3 Monster Thickburger, which has 1,320 calories, 95 grams of fat and 3,020 milligrams of sodium (the FDA daily recommended salt intake is 2,300 milligrams).
That reminds me of the country song "Where the Green Grass Grows" by Tim McGraw, with the lyrics, "Another supper from a sack/a 99 cent heart attack."
The industry is drawing the battle lines for an all-out cheap food war. At stake are millions of fast food dollars as the industry struggles to keep customers coming and spending at the levels needed to keep profits from continuing to slide.
At the beginning of the recession, fast food sales went up significantly. But as hard times dragged on and unemployment began to rise, sales began to decline. Even McDonald's late last year posted some of its first U.S. same-store sales declines in years.
Industry officials claim to be adding the value options to help families struggling with the recession and high unemployment. By all appearances they seem to be trying everything. In addition to the comfort food on steroids we've already discussed, most major chains are experimenting with vegetarian and healthy fare as well.
Targeting Key Groups
All of the chains feature humorous commercials. Pizza Hut is using a new advertising agency, the same one that does the talking Geico lizard and Walmart spots. These ads on the surface are all clever and light, but just below the surface they are working hard to entice key target groups -- blue collar customers and young men -- into their restaurants.
The advertisements do their job: Promote value, low prices, choices and satisfying portion sizes. The weight of the economic downturn has been a load too much to bear for many families and the effects will be felt for many years to come as jobs have been lost and savings have dwindled. As fast food companies try to market their way out of recession, the nation's waistlines are growing.
The work is the opinion of the columnist and in no way reflects the opinion of ABC News.
Larry D. Woodard is president and CEO of Graham Stanley Advertising, a full-service advertising agency based in New York City. He is also chairman of the American Association of Advertising Agencies New York Council and the recipient of many prestigious industry awards, including two O'Toole Awards for Agency of the Year, the London International Award, Gold Effie, Telly, Mobius, Addy's and the Cannes Gold Lion. A blogger and a frequent public speaker, Woodard enjoys discussing the intersection of media, politics, entertainment and technology.