Flushability of Wipes Spawns Class-Action Lawsuit
The wipes may claim to be flushable, but they're costing cleanup crews millions.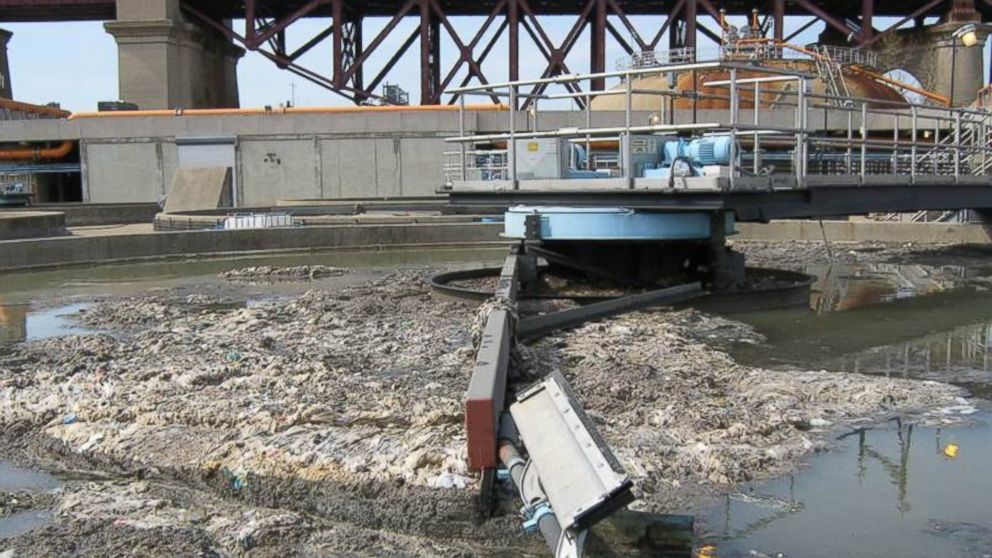 March 4, 2014— -- A New York doctor has filed a federal class-action lawsuit against the makers of "flushable" wipes after experiencing what he claims were major plumbing and clogging issues in his home.
"The defendants should have known that their representations regarding flushable wipes were false and misleading," the complaint states.
The lawsuit by Dr. Joseph Kurtz, who lives in Brooklyn, N.Y., cites Kimberly-Clark and Costco Wholesale corporations and seeks damages of at least $5 million. The suit filed on Feb. 21 in the Eastern District of New York represents 100 people and claims that consumers around the country have suffered through clogged pipes, flooding, jammed sewers and problems with septic tanks due to the use of flushable wipes.
The lawsuit is the latest complaint against the flushable wipes in recent years.
Over the past five to six years, New York City's Department of Environmental Protection has spent over $18 million to have these wipes removed by hand from the sewer system, according to Deputy Commissioner Vincent Sapienza.
When the department looked at the sales of flushable wipes, Sapienza said that there was almost a direct correlation between an increase in product sales and an increase in clogs within its sewage treatment facilities.
"The word 'flushable' means it won't clog your toilet or your house, but when it gets to a sewage treatment plant, the wipes wrap around the equipment, shuts it down, and then the treatment plant workers go and manually pull these wipes out," Sapienza told ABC News on Monday.
The agency recommends that people not flush these wipes and instead throw them out in the garbage can.
The wipes market is a $6 billion-a-year industry with sales growing by 5 to 6 percent annually, according to court papers.
In response to this federal lawsuit, Bob Brand, a spokesperson for Kimberly-Clark, the makers of Cottonelle wipes said, "Kimberly-Clark has an extensive testing process to ensure that our flushable wipes products meet or exceed all industry guidelines and we stand behind our claims of flushability."
A Costco official told ABC News that Costco does not comment on lawsuits.
While the cleansing cloth packages are labeled as "flushable" and "sewer-and-septic-safe," the lawsuit states that there are no legal requirements that a product must meet in order to claim that it is "flushable" and only voluntary guidelines may be followed at the discretion of manufacturers.
Experts running public wastewater facilities have independently tested the wipes because there is no legal standard.
"We started doing testing ourselves because we couldn't get any information from the manufacturers," said Rob Villee, executive director of the Plainfield Area Regional Sewerage Authority in New Jersey.
Villee, who has been working on the testing of these wipes for four years, said that when the wipes were put in 2 liters of water, the Cottonelle wipes took 20 minutes to disperse while the Costco wipes, even after three hours, were not totally broken up and there was no noticeable loss of mass.
Unlike the Cottonelle brand that uses a water-soluble binder that breaks down when put in water, the Costco brand has a plastic backing sheet on the wipes, Villee said. "I flushed that sucker down 100 times and it still held together," he said.
The Water Environment Federation and the American Public Works Association -- both nonprofit groups that deal with wastewater issues -- are expected to meet later this year with product manufacturers to jointly determine what the term "flushable" should mean, Villee said. The groups also expected to do more testing on the wipes, he said.