It began as a tactical vehicle for the U.S. Army that one day motored its way into the hearts of off-road adventurers, bling-boasting rappers and even some (insert your own adjective here) suburbanites.
This week, all those groups are mourning the demise of Hummer, the latest brand to be shut down by recession-battered General Motors. GM initially planned to sell Hummer to a Chinese company, but the automaker announced Wednesday that the deal fell through.
GM has been shedding brands as part of larger effort to restructure and revive the bailed-out automaker. Last year, GM's Saturn and Pontiac also got the axe.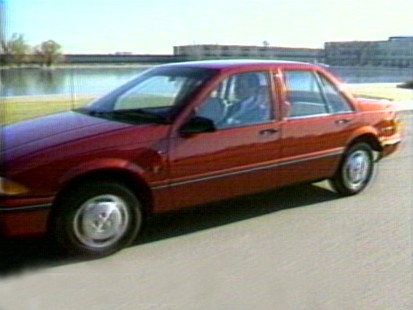 The demise of both those brands provoked strong reactions from ABCNews.com readers, and Hummer was no different. In messages to ABCNews.com, some praised the trucks as fun to drive while others panned them, criticizing the vehicles' perceived environmental effects -- the Environmental Protection Agency has actually given Hummer models relatively good scores on its air pollution effects scale in recent years -- and its decadent image. But the road-hogging vehicles, like the 2009 H3, got just 14 miles to the gallon in city driving, according to the EPA.
Here's what readers had to say:
"I have a 2003 Hummer H2. While the quality of the vehicle has not been the best I've ever bought, this is the most enjoyable vehicle I have had to drive. I will miss Hummer and plan on keeping mine for a very long time!"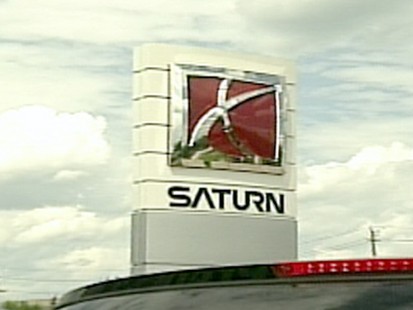 -Chris Baird, Jellico, Tenn.
"I'll miss Hummer like I miss my wife's period when it ends. The ugly duckling of the vehicle world, gas guzzling behemoths and best friends with all the Arab oil barons."
-Mike Delportillo, Coral Gables, Fla.
"...A behemoth it is not, a gas guzzler it is not. It is NO DIFFERENT than any other mid-sized or full-sized SUV on the market with ONE exception -- it is one of the most capable, safe and comfortable 4 wheelers ever designed. And I have the pictures and magazine coverage to prove it."
"Those of us who own these vehicles and use them in a way which they were built to be used are unequivocally in love with our trucks...Don't knock it until you have tried it."
-Bebe, Auburn, Calif.
"I am a bicycle commuter and there is nothing that terrifies me more than being anywhere near one of those hideous monstrosities in traffic. Not only do I fear for my life, but I find that nine times out of ten, Hummer drivers will lean out their window and swear at me, then either throw something or tell me that I have no business on the road as they rev their engine and flex their tribal tattooed bicep. Good riddance to the Hummer."
-Laura Cook, Tulsa, Okla.
"I find the (Hummer) H3 to be the perfect vehicle. Mine is rugged and dependable. I always feel safe and secure in it. The first time I drove one was a blustery grey November day. The wind was up and it was raining. I never felt so comfortable and so secure driving down the road."
-Rick, St. Louis, Mo.
Hummer customers are among the latest to watch their favorite stores and brands bite the dust as the recession and its aftermath continues to bear down on profits and consumer demand.
ABCNews.com readers across the country shared a range of reflections on the closure of popular companies. Certain stores and brands drew stronger reactions than others. To see what readers had to say, see the next page.
Saturn
General Motors announced in September, 2009 that it was ending production on the brand after a tentative deal to sell Saturn to Penske Automotive Group fell through. Introduced to the market in 1990 by General Motors, the brand was designed to compete with foreign imports. Along the way, Saturn distinguished itself by establishing a ferociously loyal following as you can see by two of the messages below. But not all drivers have had a good experience with the brand, as the last message illustrates.
"My wife and I are very sad to see this happen. Between the two of us we have happily owned eight Saturns since their inception in 1991. Is was very refreshing to go to a retailer that didn't pressure one into buying a car.The service departments were the absolute best we have ever experienced.
"I currently drive a 2004 Ion and my wife has a 2007 Vue. All of our Saturns gave us reliable service with no problems what so ever. We really liked the polymer body panels. I still see many of the 90's S-series still on the on the road shiny as the day they rolled out of the dealership. I now face an unfamiliar problem ... what do we purchase next?"
-Peter Buri, Wonder Lake, Ill.
"When I got divorced, I had to go out and buy my own car. I had heard such good things about Saturns. They are basically made in our backyard as the Saturn plant is in Spring Hill,TN-about 40 or so miles from Nashville. I chose a 1999 Saturn XL-2-Limited Homecoming Edition.
"Seven and a 1/2 years later, that car now has 171,000 miles on it. I call it "Trusty" as it has only failed me a few times and those were minor repairs. I am especially sentimental about this car because it was there when I started a whole new life and has carried me through countless life challenges, life changes, happy and sad times.
" 'Trusty' has carried sweaty, dirty kids home from baseball and been there as they grew into teenagers and taken us to see family. She has provided quiet time when I needed to think or have a good cry. My son who was 7 when I got divorced is 15 now and gets to drive her every now and then ... I have told people I will have to trade 'Trusty' in for a newer car soon. They keep asking when I am going to do it. In truth, it is going to be really hard to part with my Saturn. She has become a friend. A dependable, trustworthy friend."
-Amy Taylor, Nashville, Tenn.
"My wife and I had one in college and it was the worst car we have ever owned. Like driving a large piece of crappy plastic.Took it to the dealer for a transmission problem and they told us the engine needed to be replaced (out of warranty). Told me it might make it 500 more miles. They didn't know I was an engineer and with further questioning I found that they failed to run any tests to confirm the engine was bad. We drove it 16,000 more miles on that "bad" engine before we traded it in. They never checked the transmission problem. Hey Saturn, have a good funeral! I wonder if the coffin will be made out of the same plastic as their cars."
-Steve, Tallahassee, Fla.
Smith & Hawken
Plant buffs across the country mourned the demise of major garden retailer Smith & Hawken in July, 2009, when the 30-year-old chain's parent company, Scotts Miracle-Gro, announced it would shutter all 56 Smith & Hawken stores in 22 states. The company decided to close the stores after finding that "the combination of a weak economy and the lack of scale proved too great to overcome," CEO Jim Hagedorn said in a written statement.
"Losing Smith and Hawken is losing a 'lift your spirits' type of store. The exotic orchids, the dutch bulbs of highest quality, the upmarket pots and outdoor furniture all of which were pure garden perfection. Even if I did not buy during a particular visit, I would OFTEN visit, just to browse because Smith & Hawken was a 'something special store'. I am very sad … and I do not want to believe it has happened."
-Denise Wade, Montgomery, Texas
"I've been a loyal customer since the mid 1980s, and they have no peers for quality and service. It's like losing a trusted friend."
-Daniel McGinnis, Westmont, N.J.
"The feeling is one of sadness that something that offers such reliable quality in terms of gardening tools and gardening accessories is no longer able to make it in today's economy … Walking into their store is a little bit like a going to a public garden, because of the number of things they have add depth and color to gardening peoples' lives."
-Heidi Hesselein, Allentown, N.J.
Pontiac
Automaker General Motors announced in April that it would phase out its Pontiac brand next year. GM introduced the brand, known for its Firebird, Trans Am and Grand Prix models, among others, in 1926. Some ABCNews.com readers told us they have long, personal histories with the Pontiac brand.
"I got to help my dad pick out a Bonneville the one year (1963) we lived in West Palm Beach, Florida. I was in fourth grade and we needed a car so Dad and I picked out the most beautiful Bonneville - all white with red trim (not seats, just trim). We never had a better, sweeter car."
- Amy Mayhall, Santa Barbara, Calif.
"My first automobile that I purchased on my own was a 1985 Sunbird. It lasted approximately 10 years, then I purchased a used '94 Sunbird in '95 because they had stopped making them. It too lasted until 2004. ... I put well over 100,000 miles on both of my Pontiacs. I will be retiring soon and I was going to purchase a new Pontiac as my retirement car, but things change, which I just have to accept. ... It's a sad day for us GM drivers."
- Cherisee Beasley, Detroit.
"The last car I owned while living in the U.S. was a Pontiac. I had previously owned Nissans, Fords, a Saab, an MGB and a Toyota. My Pontiac, though, had a real personality and sometimes I felt it almost had a soul. I and many others here in Australia are sad to see Pontiac go."
- Ken Geiberras, Great Western, Victoria, Australia
Circuit City
Richmond, Va.-based electronics retailer Circuit City filed for bankruptcy in November 2008 and began liquidating its more than 500 stores shortly thereafter. The founder of Circuit City opened the first store, then named Wards, in 1949. Last year, the chain employed nearly 43,000 people.
"Circuit City hits close to home. ... My son Cai [had] worked in the Milford, Conn., store and just received a promotion to manager the day before that news broke that they would be going out of business.
He really was proud of his accomplishment in such a short time at Circuit City. I will never forget the look of hurt and sadness at the news.
This is just one of the painful life lessons he and others will learn."
- Cathy Mayberry, Stratford, Conn.
"Circuit City definitely wasn't perfect, but it was one of Best Buy's key competitors. I suspect Best Buy and other electronics retailers will have less pressure to offer better deals going forward."
- Matt Wilcko, Erie, Penn.
"I very much miss Circuit City. I have loyally shopped there for years. Their prices were the best, their customer service was great. ... What a shame they couldn't make it."
- C. Meyers, LeRoy, N.Y.
"I'm not YET missing them, but if/when my laptop that I purchased from them takes a dive, I will be missing Circuit City. I am already missing the money that we paid for the warranty that is now no good! The nearest store was just down the freeway from us, and we made our purchase shortly before it was announced they were going out of business. Had we known, we would have gone elsewhere."
- Monica Morton, Universal City, Texas
Mervyn's
Retailer Mervyn's filed for bankruptcy protection in July 2008 and closed its more than 100 stores by the end of the year. Founded in 1949, the Mervyn's stores were largely located in California, Texas, Arizona and other Western states. The Mervyn's name may not be gone for good. The sons of the chain's founder reportedly plan to open an online version of the store.
"I loved Mervyn's and will miss this store greatly. ... From gift cards and shoes [for myself and my daughter] to jewelry, it was once a wonderful store with a good selection. It's difficult to pass by the empty building, now on my way to Target."
- Lynn Nelson, La Mirada, Calif.
"For almost 10 years, I worked for the Hayward, CA department store chain, Mervyn's. I started during my senior year in high school and continued to work throughout my college career. It was a wonderful store, and the entire staff was an extended family, by having picnics, holiday parties, and such. I was sad to see Mervyn's go out of business."
- John, Alexandria, Va.
"As a child, one of my favorite places to visit was Mervyn's. My mom would take the kids to shop for back-to-school clothes and we loved it because Mervyn's had the best clothes in the latest styles. Besides Miller's Outpost, Mervyn's was the place to buy your Levi's 501s. Back then Mervyn's had a toy section, too, and we'd always finish out the trip with a stop at the toy department. When I saw that Mervyn's was shutting their doors it made me realize that I wouldn't be able to share in those memories with my kids."
- Homer Purdy, Ogden, Utah
Steve & Barry's
Discount clothing retailer Steve & Barry's was in business for just a decade when it filed for bankruptcy last year. The company, which was home to actress Sarah Jessica Parker's "Bitten" fashion label, operated some 175 stores but ultimately closed them all.
"My family and I really miss Steve & Barry's. My daughter just graduated college and we bought her college logo t-shirts there for much less than the college bookstore charged. ... My son is heading to college this fall and now we don't have that option. Their stuff may not have been the best quality but it was certainly no worse than Walmart and it lasted long enough for us and the price could not be beat. And it wasn't just college stuff they carried. My daughter loved their Serena Williams shoes. In fact, my wife, daughter and son all bought stuff there. At $10 or less per item you just could not go wrong."
- Bill Rubin, Yorktown Heights, N.Y.
"I will definitely miss Steve & Barry's the most since it is the only business that I shopped at that has closed. They had great, stylish clothes for very reasonable prices. Not being a person that is stuck on name brands, Steve & Barry's fit perfectly for me and my family."
- Chad Streit, Cedar Rapids, Iowa
Mother's Cookies: Making a Comeback?
When its parent company filed for bankruptcy protection in October, 2009, Mother's Cookies -- a cookie brand that dates back to before World War I -- were pulled from store shelves. But fans of the brand, known for its pink and white "Circus Animals" and other cookies, may take comfort in the fact that Kellogg's reintroduced the cookies to the market that May. Kellogg's, which bought the brand's trademarks and original recipes, insists that the cookies will taste the same, but broken-hearted cookie lovers like the ones below may well have the final say.
"I already miss Mother's Cookies. These were a childhood favorite and when coming home from a long day of school, nothing could be better then a cold glass of milk and a plate of Mother's cookies to make the day great again."
-Jon Incerpi, Tampa, Fla.
"Mother's Cookies GONE just like that. We all grew up on these cookies and I do not know what happened. But it seems to me like we are losing that Americana feeling that gets us throught these hard times. Those familar things and places."
-Rose Castro, Riverside, Calif.
KB Toys
Toy retailer KB Toys filed for bankruptcy in December, 2008, and ultimately closed 277 mall stores and 114 outlet stores. The Pittsfield, Mass.-based chain was founded in 1922.
"The reason I miss KB Stores is because ever since I was a child, I would love to go to KB Toys. At the mall, I would run to KB and play with the toys they had in the front entrance. These awesome little bouncing and walking dogs and pigs always made me smile!
...I have two girls, and while they are only 3 and 2, I bought many of their toys from KB, until the sad day came when I went to the mall to go to KB and some other stores, and noticed a HUGE sign that said 'Going out of business.' It broke my heart knowing that one of the greatest toy stores EVER was not going to be around for my kids to enjoy like I did.
I bought so much of their unique toys and games that NO ONE else sells, and I have left them unopened, until my girls grow up a bit more and can enjoy something special from a special toy store."
- Jeff St. Clair, Tucson, Ariz.
Bennigan's
Bennigan's and sister restaurant chain Steak & Ale filed for bankruptcy protection last year. Bennigan's brand and franchising rights, once owned by Metromedia Restaurant Group, were sold to the private equity firm Atalaya Capital Management. Some 150 franchise-owned Bennigan's remain open, but dozens of others have closed. Below is a poem about the restaurant submitted by ABCNews.com reader Kathryn Katz.
"Bennigan's Where Did You Go
Every Tuesday night we'd go
To Bennigan's, our family watering hole.
The hostess, waiters and chef staff
Were friendly, fast and made us laugh.
They knew our kids and we knew theirs.
A family atmosphere, a place to chat and share.

Then the night came when the lights were out.
Bennigan's staff were not there to meet us.
The parking lot was empty and just a small sign
Saying they were closed, no more local dining.
I drove fifteen miles to the next Bennigan's
And like my favorite place, it was closed like the rest.

I still don't understand why my favorite place closed.
Now we're eating McDonalds and other fast food restaurants.
Eating out is no longer the same without my friends
At Bennigan's. And that's all I have to say."

-Kathryn Katz, Sunrise, Fla.