When Amazon officials visited New York's Long Island City as a potential second headquarters, they were impressed with its "Seattle"-like neighborhood vibe and the "scale and infrastructure" it had to offer.
Long Island City is a residential and industrial neighborhood in western Queens that has been transformed into a hipster enclave. MoMA's PS1 contemporary art space and the iconic Silvercup Studios anchor the creative scene, accompanied by craft beer and cocktail bars. High-rise apartment buildings have altered the skyline, as younger New Yorkers opt for a view of, instead of from, Manhattan.
"Long Island City made a real impression. It's an actual neighborhood. It looks a little like Seattle, with bars and restaurants. It's clearly what the company is looking for," a source familiar with the negotiations told ABC News.
Although no deal has been inked, an announcement is expected soon, possibly as early as this week. After a competitive nationwide search, the company is reportedly choosing two cities as its new headquarters.
The dual HQ2 is in line with what Amazon has been saying all along: one urban campus, one suburban. Very few places can supply the talent pool Amazon requires for these new 50,000 jobs, according to the source. It's also assumed that those jobs will be split evenly between the two selected cities.
And "the scale and infrastructure is huge" in New York, Newmark Global Strategy managing principal Robert Hess, who consulted for the city on the Amazon bid, told ABC News. "There are very few places on earth who can absorb this kind of project."
The news of a dual-city headquarters was first reported by The Wall Street Journal, which also named Crystal City in Virginia and Dallas as contenders. A subsequent report in the The New York Times doubled down on Crystal City and Long Island City.
Hess, who also consulted on the search for the revamped Nike campus in Portland, Oregon, in 2013, said that splitting the headquarters makes sense from a risk management point of view, in case one of the venues encountered unexpected problems or adjustments.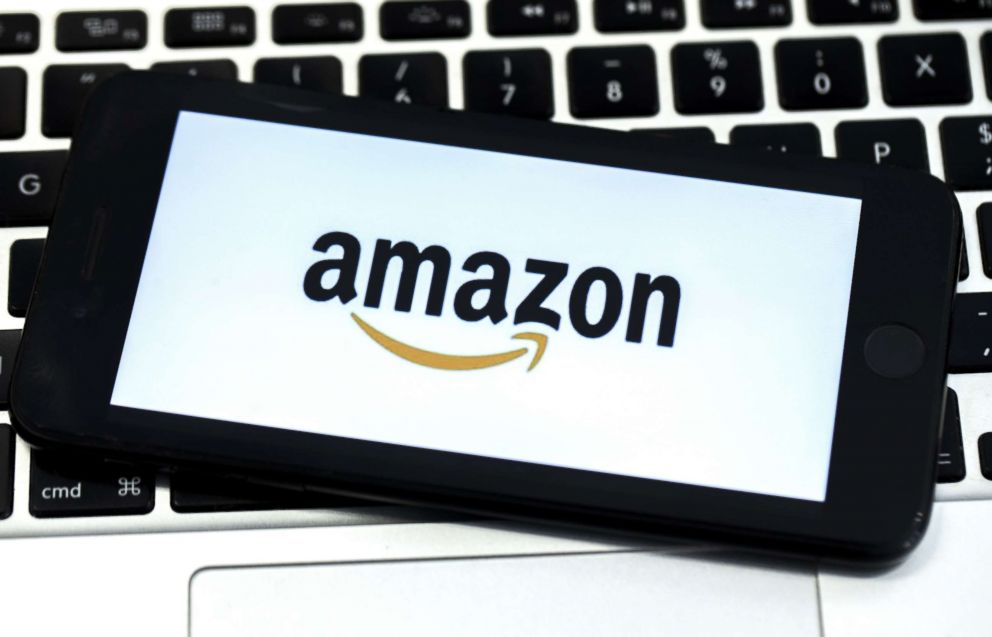 Amazon declined to comment to ABC News.
From 20 to 3
Like other municipalities, New York City and the state of New York have rolled out the red carpet to woo Amazon and the $5 billion the new headquarters is expected to bring. The city already hosts over half a dozen Amazon facilities across three NYC boroughs, including a fulfillment center, a distribution center and its new 4-Star Store in SoHo.
Beginning in October 2017, New York City submitted a proposal featuring four locations: Long Island City, Manhattan's Midtown West/Hudson Yards, downtown Manhattan and the Brooklyn Tech Triangle.
In January, the company narrowed its list of potential cities to 20.
On the first visit to New York, Amazon execs toured two locations: Hudson Yards and Long Island City. The problem with Hudson Yards was that it wasn't a real neighborhood yet despite its development potential, the source said.
In July, Amazon officials came back for a second visit but only saw Long Island City. Company representatives took a ferry tour at sunset, a Citi Bike tour and met with Andy Byford, the CEO of the New York City Transit Authority. Byford reassured the company about the reliability of the subway system, particularly the problem-ridden 7 train, the source said.
At separate appearances on Tuesday, New York City Mayor Bill de Blasio and Gov. Andrew Cuomo both said they were unaware if Amazon had made a final decision.
Last week, de Blasio announced a $180 million incentive package to improve the Long Island City's infrastructure, including a new school, sewer upgrades, and revamped public spaces.
But not everyone is happy about the idea of Amazon moving into Long Island City.
New York City Council Member Van Bramer wrote in a statement to ABC News: "HQ2 has to work for Queens, not just Amazon. We already have an infrastructure deficit in LIC. We must ask how such a complex would impact the people who live in the surrounding neighborhoods. This isn't a done deal. The local community must be heard here."
Crystal City, a Washington, D.C., suburb, has long been considered a front-runner for the retailer. Amazon CEO Jeff Bezos has a house in Washington, D.C., and owns The Washington Post. In addition, northern Virginia is an established tech corridor and houses several government agencies -- with potential lucrative contracts for major tech companies.
Arlington County officials declined to comment.
The midterms
In line with Amazon's reputation for secrecy, everything involving HQ2 was locked down for over a year. But stories started leaking right before the midterm elections.
After The Washington Post published a story about Crystal City closing the gap on the deal, Amazon's director of economic development, Mike Grella, whose Twitter bio lists his location as "New York, Seattle, DC," tweeted: "Memo to the genius leaking info about Crystal City, VA as #HQ2 selection. You're not doing Crystal City, VA any favors. And stop treating the NDA you signed like a used napkin."
A day later he tweeted a photo of his daughter at her first professional soccer game -- in New York.
ABC News' Aaron Katersky and Taylor Dunn contributed to this report.