— -- Sony is thanking theater-goers for watching the limited release of "The Interview," which grossed over $1 million in its first day in theaters.
"Considering the incredibly challenging circumstances, we are extremely grateful to the people all over the country who came out to experience 'The Interview' on the first day of its unconventional release," Rory Bruer, president of worldwide distribution for Sony Pictures Entertainment, said in a statement today. "The audience reaction was fantastic - the limited release, in under 10% of the amount of theaters originally planned, featured numerous sell-outs and a first-day gross over $1 million."
Hundreds of screenings of "The Interview" were sold out on Christmas Day despite Sony releasing the film online the day before.
Sony Pictures Entertainment CEO Michael Lynton explained the decision to ultimately go forward with the release.
"It was essential for our studio to distribute this movie, especially given the assault on our business and on our staff," Lynton said in a video obtained by ABC News.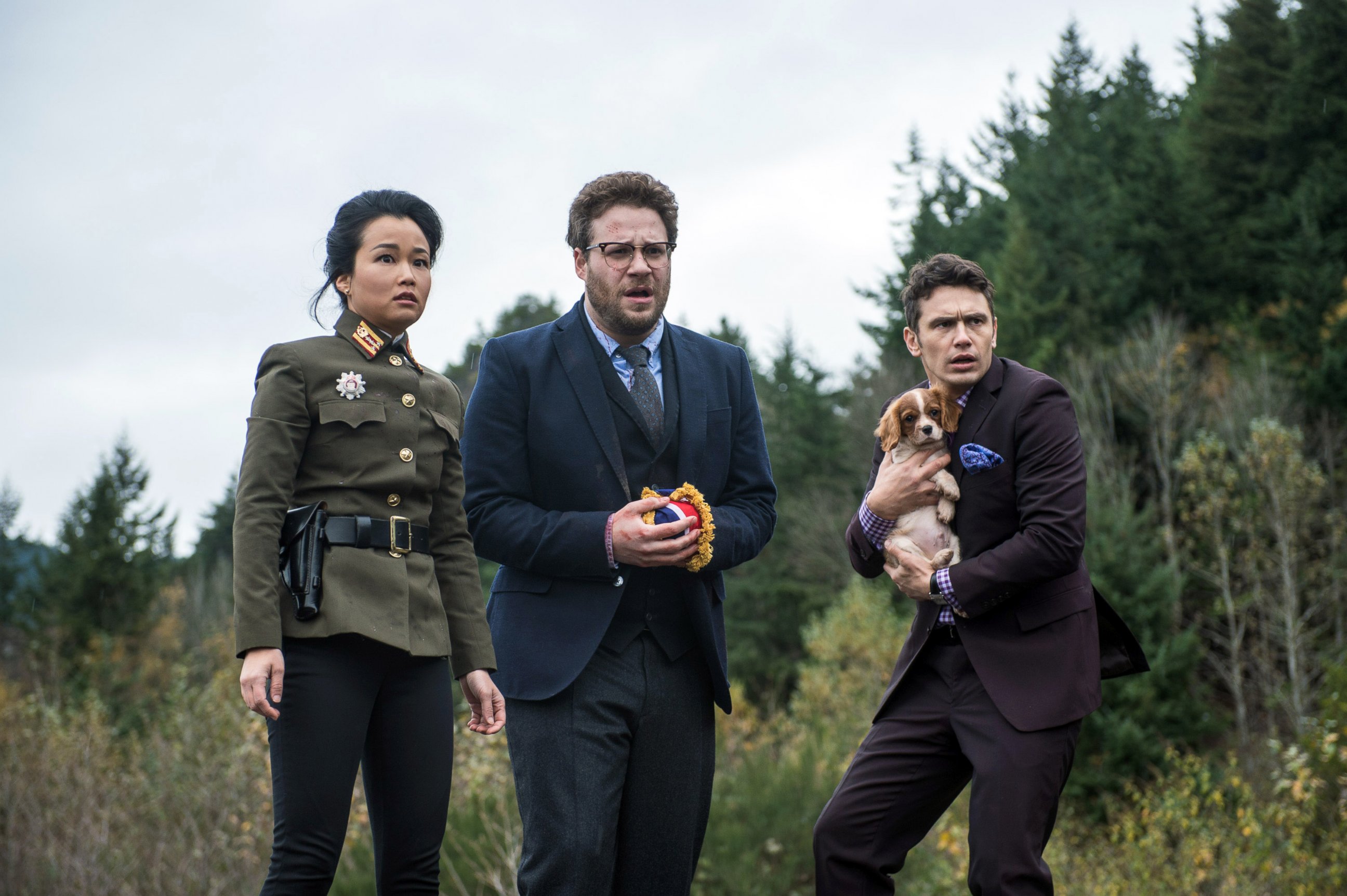 Yahoo Movies writer Jordan Zakarin said, "It would have been a major black eye for the company had they not done so."
At least one crowd in Atlanta couldn't help but sing along to "God Bless America," but the reception isn't all rosy.
A North Korean diplomat to the United Nations told the Associated Press on Wednesday that his country opposes the film's release, calling it an "unpardonable mockery of [their] sovereignty and dignity of [their] supreme leader."
Less than a week ago, following growing threats by hackers to carry out an attack like that of Sept. 11, 2001, Sony pulled "The Interview" from its planned theatrical release, but then backpedaled.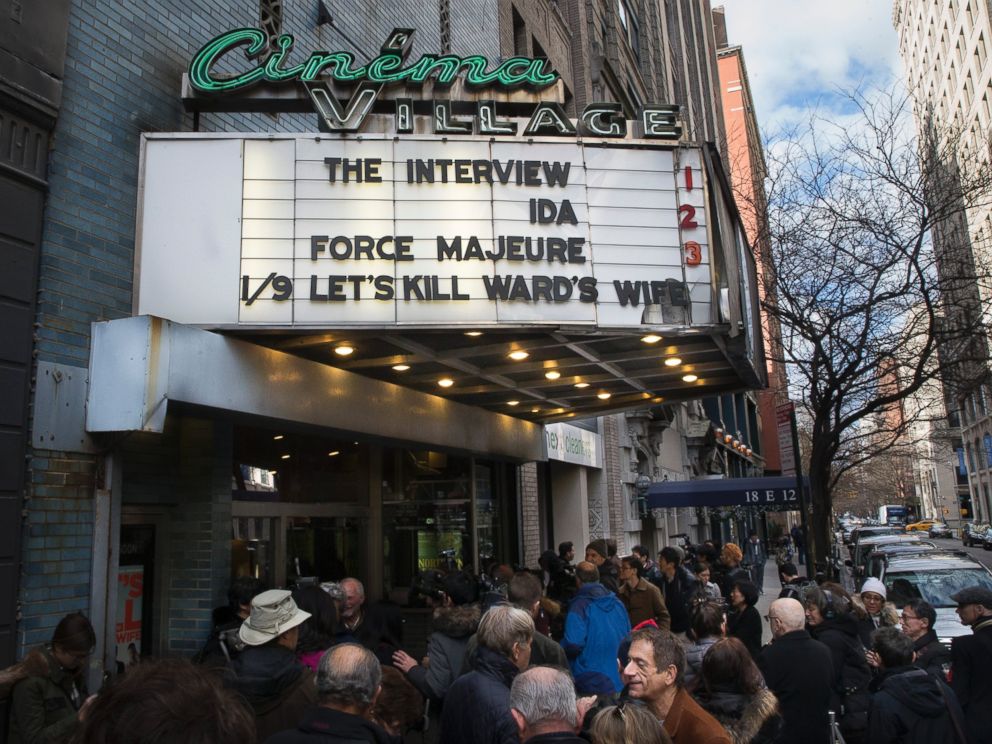 Hackers released personal information of Sony employees and email correspondence between executives. The FBI and State Department pointed fingers at North Korea. The isolated country denied responsibility for the attack but a government official called it a "righteous deed" in the state media.
Brad Garrett, ABC News consultant and former FBI special agent, said the information the FBI has released is not necessarily enough to pin the attack on North Korea.
"The malware they've used, they've used before -- but so have other people. The servers they've used, they've used before -- but also so have other people. The arguments of many people are that the uniqueness of how the code was written was malware, including access to certain passwords, suggests they had inside access," Garrett said.