First Republic Bank has become the third bank to fail in recent months and JPMorgan Chase will assume all of its assets, according to the Federal Deposit Insurance Corporation.
The FDIC said the deal avoids the agency having to use its emergency powers and would minimize disruptions for customers. It comes in the wake of the failure of Silicon Valley Bank and Signature Bank shortly thereafter.
Under the deal JPMorgan Chase is set to take on "all of the deposits and substantially all of the assets of First Republic Bank" after the Federal Deposit Insurance Corporation (FDIC) confirmed that the troubled bank had collapsed on Monday.
"JPMorgan Chase Bank, National Association submitted a bid for all of First Republic Bank's deposits. As part of the transaction, First Republic Bank's 84 offices in eight states will reopen as branches of JPMorgan Chase Bank, National Association, today during normal business hours," the FDIC said in a statement obtained by ABC News. "All depositors of First Republic Bank will become depositors of JPMorgan Chase Bank, National Association, and will have full access to all of their deposits."
Speaking at the White House, President Joe Biden applauded the government effort to take over and sell First Republic.
"Regulators have taken action to facilitate the sale of First Republic Bank and ensure that all depositors are protected and the taxpayers are not on the hook," Biden said.
"These actions are going to make sure that the banking system is safe and sound," he added.
First Republic Bank is the third major U.S. bank to collapse in recent months.
"As of April 13, 2023, First Republic Bank had approximately $229.1 billion in total assets and $103.9 billion in total deposits," the FDIC said. "In addition to assuming all of the deposits, JPMorgan Chase Bank, National Association, agreed to purchase substantially all of First Republic Bank's assets."
The collapse of Silicon Valley Bank in March and Signature Bank shortly after that prompted widespread fears of a wider banking crisis that could affect the global economy.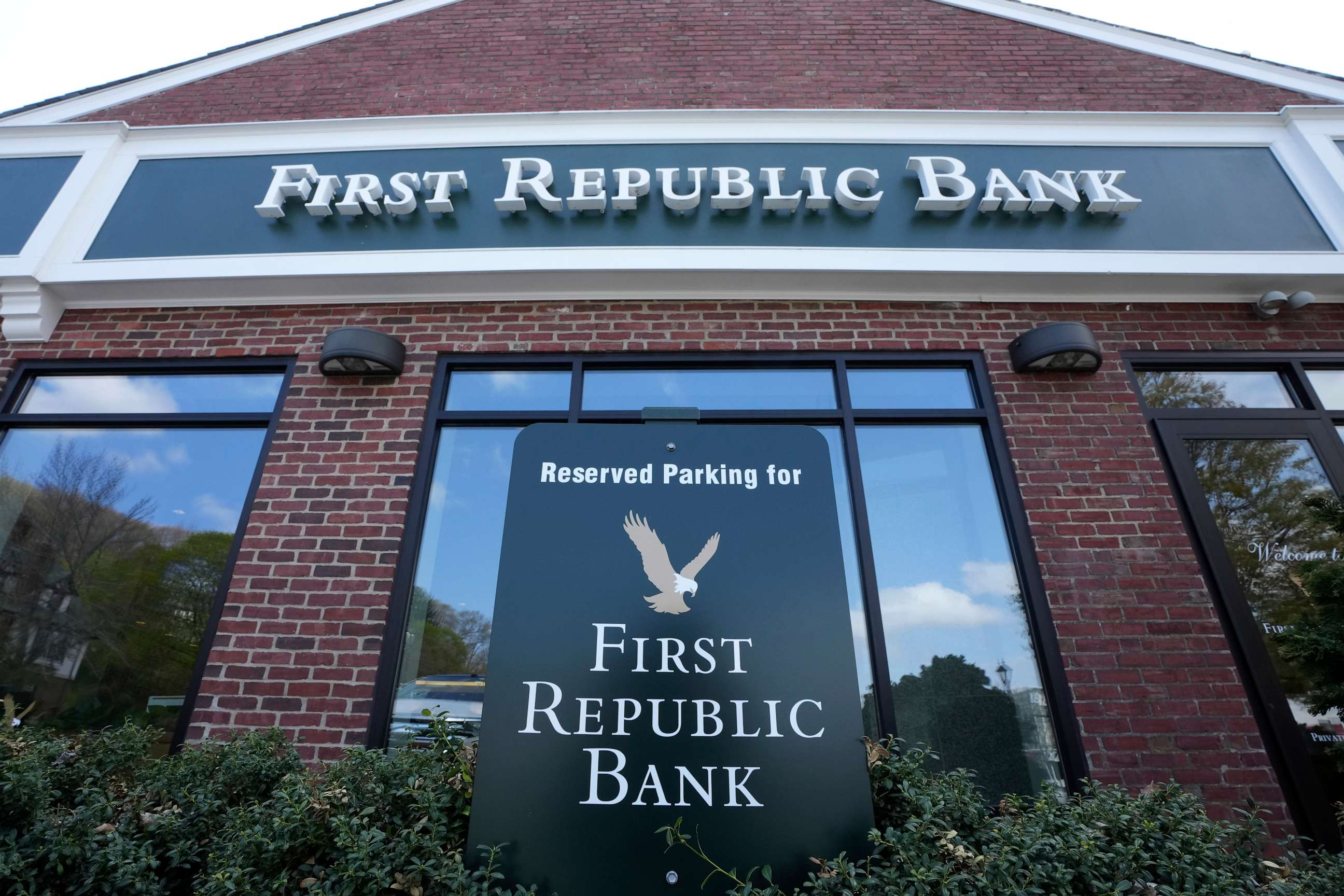 The FDIC added that avoiding a takeover by the agency would "minimize disruptions for loan customers."
Jonathan McKernan from the FDIC Board of Directors released a statement early Monday regarding First Republic Bank's collapse.
"I am pleased we were able to deal with First Republic's failure without using the FDIC's emergency powers. It is a grave and unfortunate event when the FDIC uses these emergency powers," said McKernan. "Any decision to use the FDIC's emergency powers should be approached skeptically, taking into account the unique facts and circumstances of the time, and with careful attention to the implications for the future."
ABC News' Victoria Arancio contributed to this report.