Car designers are not usually considered celebrities, but for gear heads, Ian Callum is the rare exception.
He shot to stardom at Aston Martin, the storied British automaker, with the DB7, DB9 and the Vanquish. Aston Martin was selling just 40 cars a year when Callum took over design duties, and its claim to fame was the car that James Bond drove.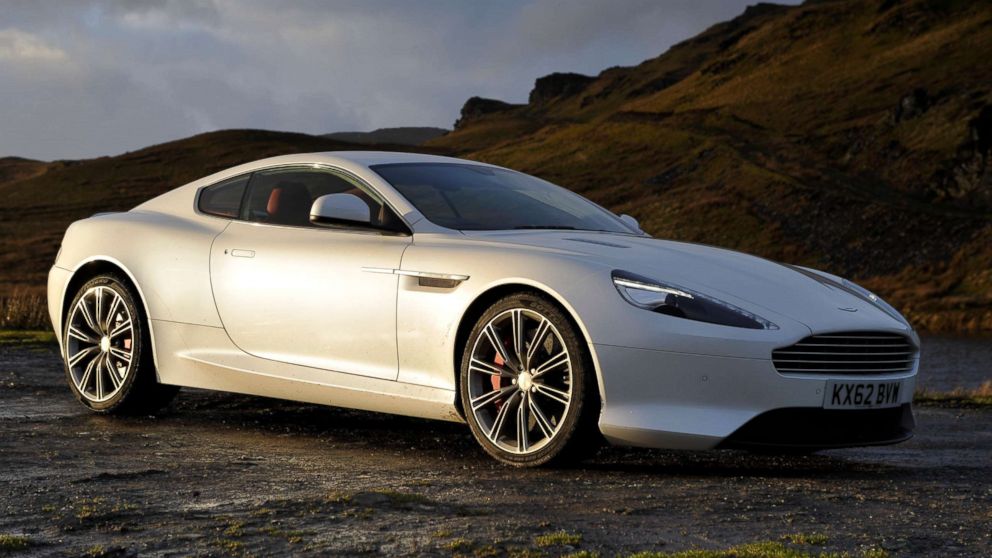 The Dumfries, Scotland, native has won accolades over the years for his sexy, gorgeous and sleek designs. Callum, undeniably one of the most famous car executives in history, knew at the age of 14 that he wanted to sketch and design cars for a living.
Callum, 63, has breathed new life into Jaguar, another British stalwart, where he has been design director for 19 years. The company unveiled the I-PACE, its first all-electric SUV, at the New York International Auto Show last week, as well as a supercharged version of its F-PACE SUV.
ABC News sat down with Callum to talk about the latest trends affecting the industry, including whether he could be wooed to design for another iconic brand: Ferrari.
The interview below has been edited and condensed for clarity.
Q: Are Jaguar's new designs -- the E-PACE, F-PACE and I-PACE -- the future of the company?
A: It's a big part of it, yes. It's not the only future. We will still continue to do sports cars and sedans. You know, the sedan market in the U.S. is reducing, the SUV market is increasing. We are taking advantage of that fact. Around the world it's 50/50 now. A few years ago it was only 25 percent of the market. People like SUVs, they like practicality, they like the sitting position. So the Pace family, in terms of car lines, will probably be the biggest part of the future.
Q: It took about 18 months for Jaguar to debut its first SUV, the F-PACE. Why didn't Jaguar come out with an SUV sooner?
A: The first question I was asked when I joined the company 19 years ago was should we be doing an SUV? And I said no. When I joined the company, I felt that there were so many things in the business that we had to sort out first, to get our fundamentals right, and get the foundation and what the company stood for. And then we could go into the SUV market. If we hadn't fixed the sedan side of things, the sports car, and just focused on an SUV, we'd just become an SUV company. So it was important to me that our design values and our company values -- we expect performance and style -- had to be established in the sporting arena first. Once we had that done, I felt more comfortable about doing an SUV. So 15 years later we conceded.
Q: What are the differences between designing a sports car and an SUV?
A: With an SUV you have to be much more aware of the space you're using, it has to be more practical. When you design a sports car it's an indulgence, it's for two people. That's what a sports car is about. And they have to look beautiful. Whereas an SUV, its first priority is to be useful and practical and then hopefully as a Jaguar it should be beautiful. The priorities are slightly different.
Q: Jaguar's new F-PACE SVR model has a supercharged 5.0-liter V8 engine that puts out 550hp. There are other SUVs on the market that offer the same amount of power, if not more. Are SUVs supposed to be sports cars?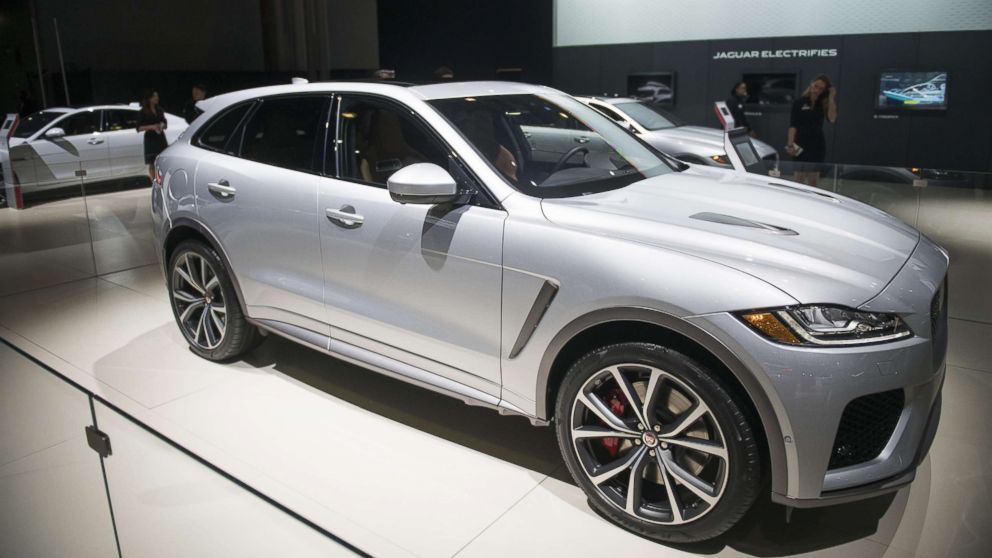 A: They can be closer to sports cars now than they used to be, definitely. In the olden days, SUVs weren't capable of being driven fast because the center of gravity was too high and the suspension couldn't cope with it. But now they can be driven very quickly with the sophistication of drive train and the suspension we've got in these cars. Will they ever drive absolutely as well as a sports car? No, because the physics are different. But if I were to go around a track I'd take the F-TYPE [Jaguar's sports car]. I wouldn't take the SUV.
Q: Are automakers hedging their bets with electric cars? These vehicles do not sell well in the U.S.
A: That's because there are not many of them actually. How many electric vehicles were sold around the world last year? We're starting the future with electric cars. And I don't think this is about looking for a niche in the market, this is about establishing and creating the future of the car business. We all have to start somewhere. All the competitors have already started. [Jaguar] just happened to beat them to it. And we've beaten them with a very special car. But this is how cars are going to go in the future. Ultimately, within 20 years, I suspect most cars we make will be electric. So we have to start somewhere.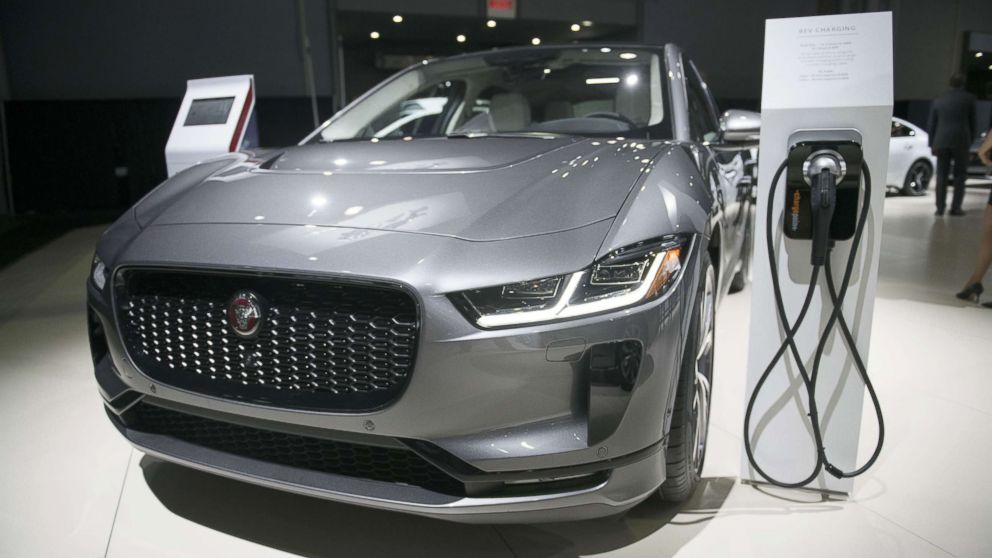 Q: So this is truly the future of the industry?
A: Absolutely, yeah. I am sure of it. Fifty percent of the cars in Norway are electric because driving a conventional car is so expensive. Ultimately, politically, governments will be pushing toward this. If the infrastructure is in place or not, that's not for me to say. I don't know. I hope it will be. Certainly the Chinese are moving toward electric vehicles in big numbers for the next few years. It may not be the future in two years time, but give it 10 years, and most cars at this motor show will be electric.
Q: What's your take on self-driving cars?(Jaguar recently announced that it had teamed up with Waymo, a self-driving technology company, to produce 20,000 I-PACE models for Waymo's lineup of autonomous taxis.)
A: I can't tell for sure, but self-driving cars are something that will become more commonplace within the next 10 years. Some people believe it will be sooner, some people believe it will be [later]. They are happening and they are coming. And of course working with Waymo, we're going to have some of the earliest contenders in the world. And they will be the highest of caliber of technology and knowledge. We're going to learn a lot from it. Waymo will learn a lot from it. Ultimately you'll be able to get into I-PACE and it will take you anywhere you want to go, to the pub even.
Q: Where do you get your inspiration from? What motivates you? Inspires you?
A: Lots of things. And I what I try to do is I look for visual things all the time, try to find things I enjoy. It might be photography, it might be architecture. It might even be a story, might be music. And if I get into a good place with various things I enjoy it inspires me to go and do something on a car, it kind of captures a similar attitude, a similar notion. And quite often what I do when I am sitting -- I've got a little office at home -- I'll sit at home and sketch. I put on my own music and I'll kinda get into it. And that will just give me an inspiration to go and do something that I've never done before. So for me the end result has to be something that people can enjoy without question, and that's a very demanding thing to do. A lot of people say to me a lot of your stuff looks familiar, and I say of course, I have my own set of rules. But at the end of the day I always say to do something beautiful is much more difficult than to do something that's different.
Q: Are you constantly making adjustments in your mind or thinking this could have been a little better?
A: Of course. I always say to people, especially students, no matter what you're doing, you'll realize one day you could have done a better job. You hope the next is better. And the day it's not better, you better just go home, I am already looking at the I-PACE, thinking what a second generation I-PACE would look like. And it's kinda evolving in my head, almost on a daily basis.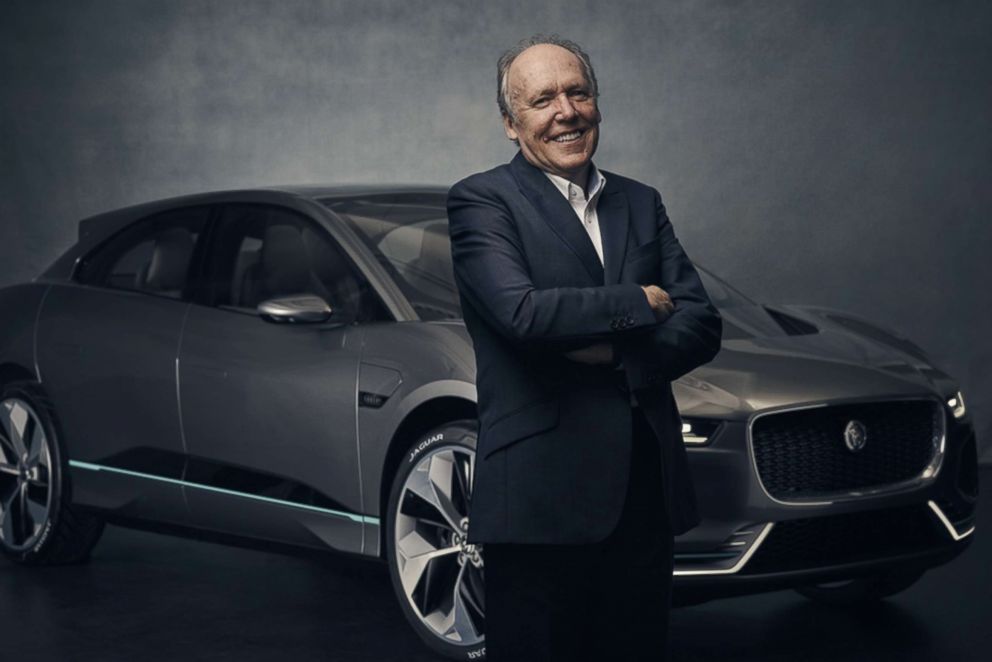 Q: Jaguar is still a niche brand in the U.S. Is the goal to be at the same level as BMW and Mercedes?
A: That's not the goal. It would be nice to see Jaguar back in the U.S. as a known entity the way it used to be perhaps in the 1960s and 1970s. We used to sell XJs around the world at 40,000/50,000 units a year. We were selling over 25,000 XJs in the U.S. probably 30 years ago. We need to get back to that momentum again. I don't want Jaguar to become a BMW or an Audi or Mercedes. It's too specialized for that. Too much of a niche for that. And that's its charm. It needs to have a substantial enough volume to justify its existence, clearly, from any business point of view. We need to establish the foundations, which we've done now. I set out 15 years ago to get to where we are today. I feel very happy. Never contented, but happy that we've gotten to where I want to be. It's taken a bit longer than I thought. I never dreamed that part of it would include so many SUVS and electric vehicles. That's what time brings with you.
Q: Has the auto market become too saturated with SUVs and crossovers?
A: I hope not. I still think there is a place for sedans, still think there's a space for sport breaks, for wagons, which I do love. There might be a reversion back to lower cars again. There is a very distinct difference between people who want to sit in a driver's low car. People who really love driving instinctively want to sit in a lower car because they feel it's going to be a better drive for them. There's an instinct in a lot of people's minds still that if you to want drive something seriously then you need to be sitting lower to the ground like an F-TYPE.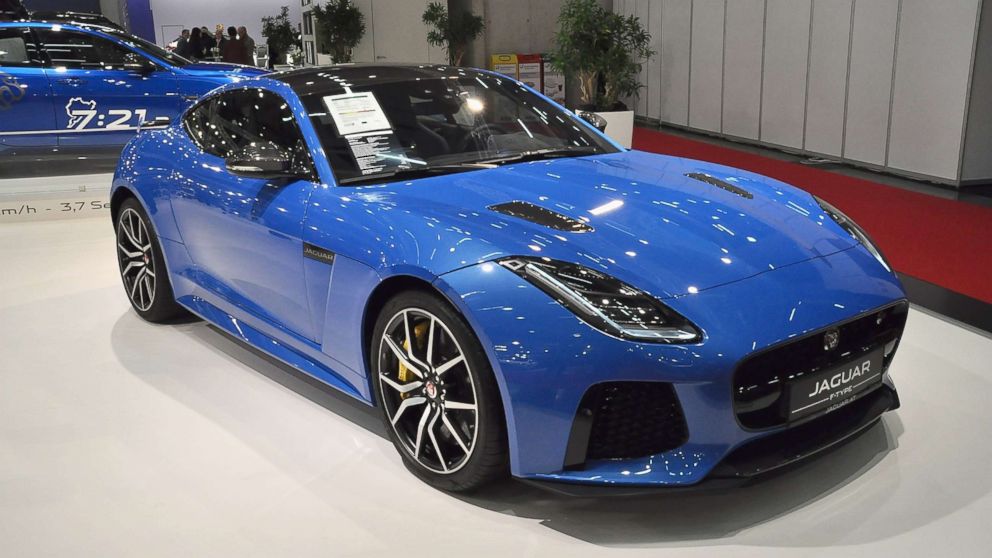 Q: You've had an incredible career. What else do you want to accomplish?
A: I am not telling you. I'll leave you guessing. I am ambitious but ambitious in the creative way. I've got to keep learning; got to keep trying things. And I think once you stop doing that, the brain packs it in and that's it. Game over. For as long as I am on this planet, I will be creating something.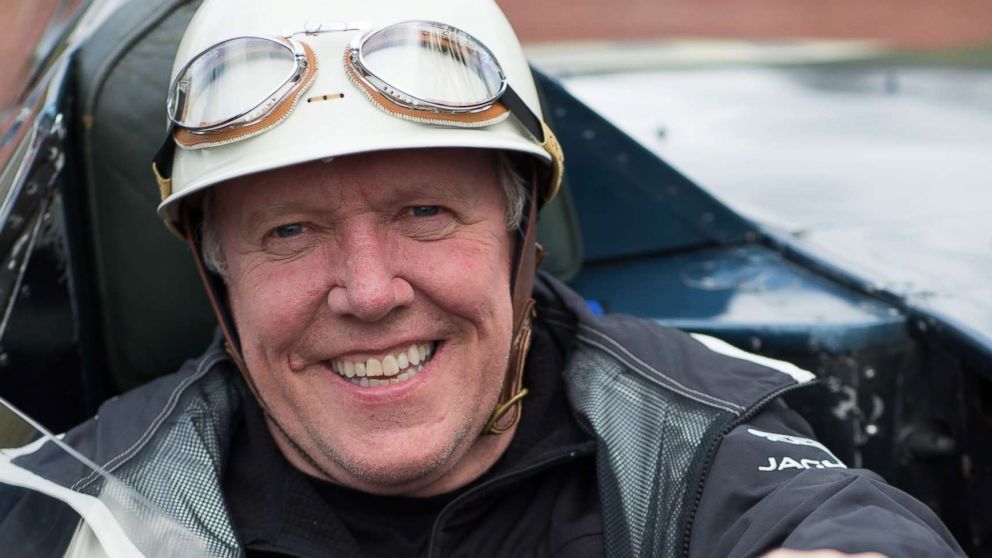 Q: Would you ever work for an Italian automaker?
A: It's too late for that. I wouldn't consider going to work for someone else. I've done the brands I want to do. I can't see me working at an Italian automaker. I don't think they'd have me actually.
Q: Why?
A: Because they like Italians [Callum laughs]. But never say never. If someone says let's go design a Ferrari, that would be very tempting. But I probably wouldn't do it. I'd rather design a Jag.