— -- A glitch in the Macy's credit card system that caused registers at the retailer's stores to stop working during the height of Black Friday has been resolved, the department store said Friday night, explaining that overcapacity was the culprit.
"We have fully resolved today's system issues," Macy's said in a statement. "We highly value our customers and sincerely apologize for any inconvenience today's system slowdown may have caused during their shopping experience. The delays we experienced this afternoon were due to a capacity-related issue that caused some transactions to take longer to process. We do not anticipate any additional delays."
Earlier in the day at the Macy's in downtown Chicago, one salesclerk had to enter credit card numbers manually. Most purchases, appeared to go smoothly, however, and lines at the registers did not appear to have more than five to six people queued.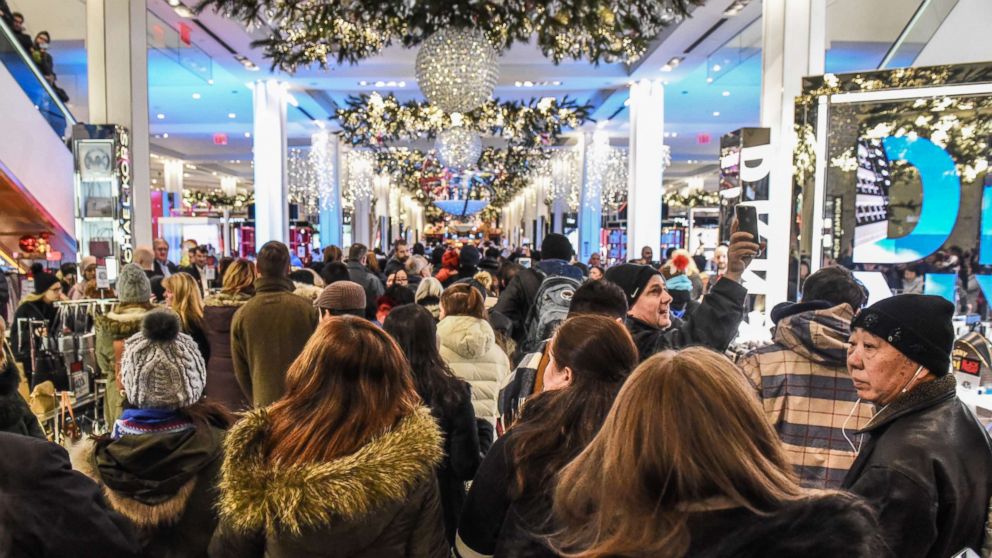 This year's can't-miss Black Friday deals
"It is taking longer than usual to process some credit and gift cards in our stores, but we have added additional associates to the floor [who] are working to resolve the issue as quickly as possible," Andrea Schwartz, vice president of media relations for Macy's, had said about the issue Friday afternoon.